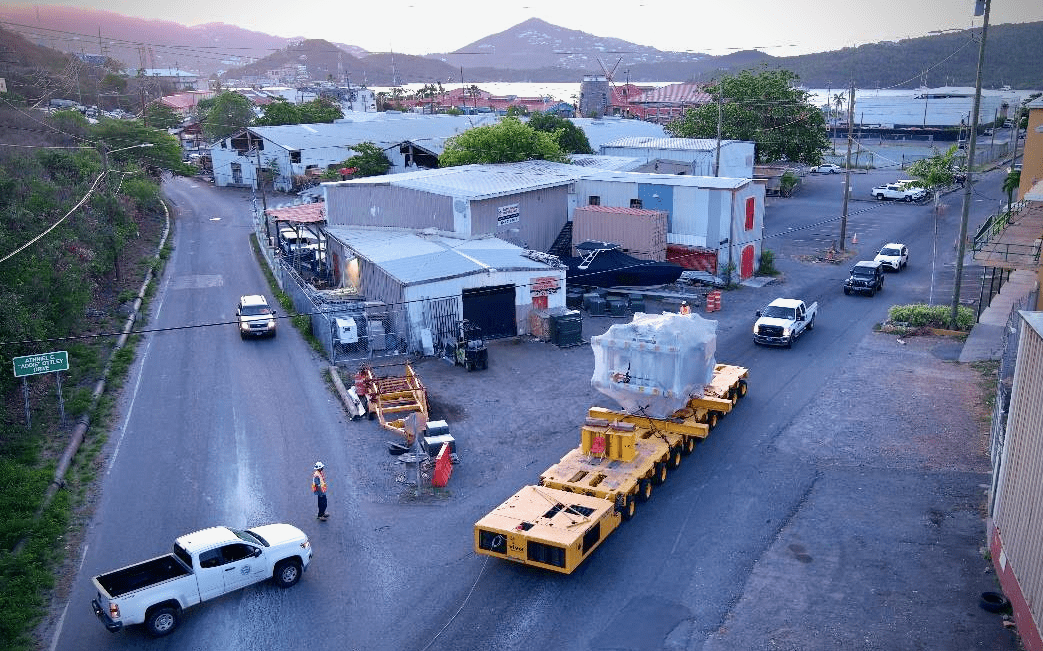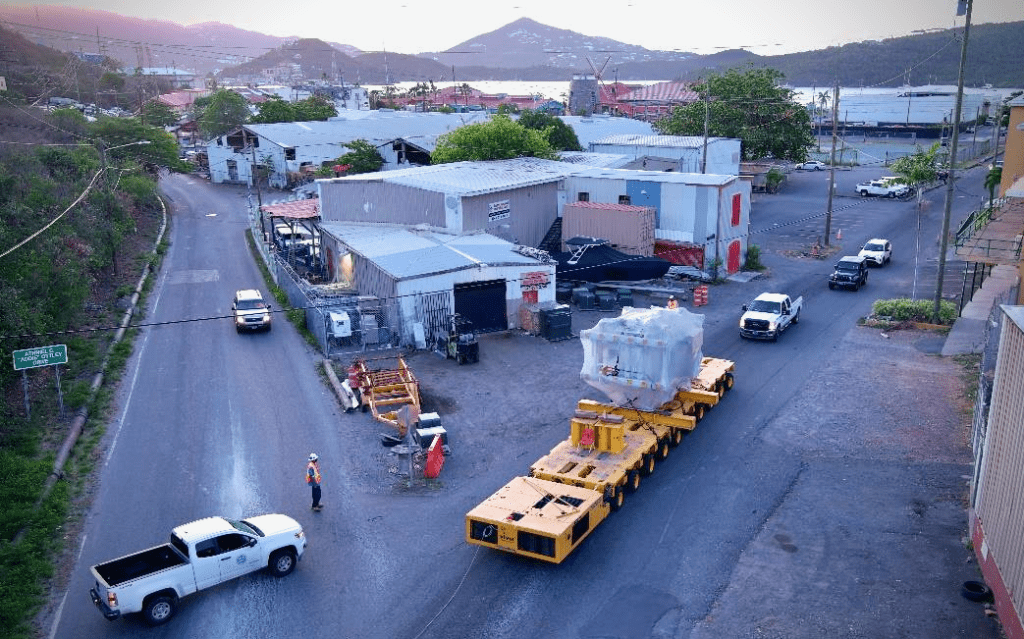 The Virgin Islands Water and Power Authority pushed good news at its Governing Board meeting Thursday — extensions of lines of credit were costing less, Wartsila generators were soon going to bring more reliability and efficiency to the authority, and not one of WAPA's new Teslas was "mashed up" in an accident.
Andrew Smith, CEO of the authority, told the board the Tesla photographed at an accident scene put on Facebook was not involved in the accident but only stopped at the scene.
Board Chair Kyle Fleming thanked Smith for the clarification and noted that some residents liked to focus on the negative concerning the WAPA.
Chief Financial Officer Jacob Lewis told the board that line-of-credit extensions from First Bank and Banco Popular had been negotiated, with six months being the baseline. He said the old extension period of 90 days resulted in higher bank fees.
Smith also told the board that negotiating lease payments for the Aggreko generators had reached a favorable conclusion the evening prior. On the agenda had been a request to extend the lease agreement for a year. Smith suggested, and the board agreed, the lease would be extended only to the end of next month, and the extension for a year will be made after the board has a chance to look at what had been negotiated. After the meeting, Smith told the Source that the lease was presently costing WAPA $700,000 a month and WAPA would prefer to own its generators.
WAPA does own four new Wartsila generators that could be online as early as mid-January. The last timeline for bringing on the generators was March and though that may still happen, according to Smith, an accelerated schedule has been instituted because of potential savings, and "if everything falls in place" it will be January. WAPA started the process of buying the generators four years ago.
The project to underground the WAPA grid in Cruz Bay on St. John, which was supposed to be completed a year ago, received another contract extension from the board. Buried bodies, rocky ground, and permit delays have been named as causes for the project's delay. Board member Juanita Young noted that the board had approved extensions before and asked, "Is this really the last extension." She was assured it was.
The work in Cruz Bay is the first part of a multi-phase initiative to bury the power grid on St. John, which remained without electrical service for 50 days after hurricanes Irma and Maria in 2017. It is funded 90 percent by the Federal Emergency Management Agency.
In other action, the board approved an additional $625,000 for the Clifton Hill Waterline Rehabilitation. The additional funds, which will come from a grant, were needed because of raising material costs, according to Smith.