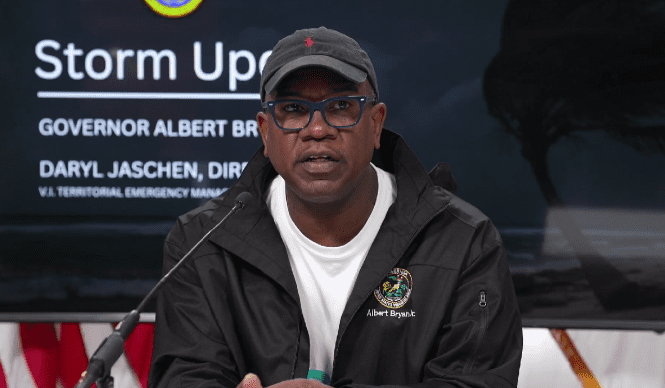 Gov. Albert Bryan Jr. ordered all Government of the Virgin Islands offices territorywide to close at 3 p.m. on Wednesday and sent all non-essential employees home as the USVI currently is under a flash flood watch and heavy rain is expected to continue into the early evening across both districts.
The National Weather Service in San Juan has extended its forecast for heavy showers across the territory until about 7 p.m., Oct. 26. While rain is expected to continue through Friday, Oct. 28, a determination on the status of GVI operations will be made Thursday morning, Oct. 27.
Schools are closing Wednesday at the normal time of 3:30 p.m., and a determination about classes for Thursday will be made later this evening.
The V.I. Territorial Emergency Management Agency is advising motorists to stay off the roads throughout the evening on Wednesday, until road conditions can be assessed following the current forecasted rain event.
The Department of Public Works also is advising motorists to use extreme caution while driving and to avoid areas of standing water, particularly around construction areas and road repair sites.
For accurate and updated information regarding the current flash flood warning and prolonged rain, go to the Government of the Virgin Islands Joint Information Center website.