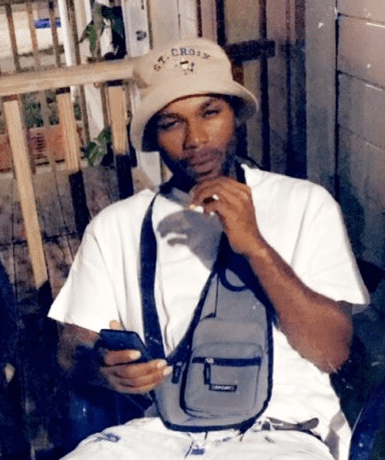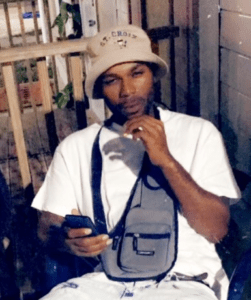 Dishawn K. Huggins died on Sept. 30.
He is survived by his parents: Albert Huggins Sr. and Barbara Torres; grandmother: Kerlitha Warner- Tonge; adopted son, Sinai Escobar; sisters: Ikesha Jarvis, Shauna and Iiesha Huggins; brothers: Vancito Warner, Cywandie, Makiba and Lalumba Benjamin, Albert Huggins Jr. and Kevin Huggins; aunts: Bernadette Warner, Whilemina Berry, Melvina Willet, Floretta Huggins and Elemena John; and uncles: Melroy, Colin and Edwin Warner, Sylvester and Dennis Nelson.
He is also survived by nephews: Amalie, Amir, Tafari and Khalif Huggins, Rubio III, Ramir and Raiim Heywood, Shakeel Prentice, Dane James and Jovan Herman, Daniel, Lamarr and Lajuan'e Benjamin, Kevon Ryan, Dellan, T'zorrae and Malique Warner, and Anthony Tart; and nieces: Amarah and Monifa Huggins, Destiny and Desiree Jarvis, Mya Warner, and Ciara and Kiara Benjamin.
Other survivors include special friends: Sylvanie Isidore and family, Benjamin Parris, Allisha Bethel, Jahlilah Prentice, Jamalia Hendrickson, Jahness and Bashan Escobar, Lenisha Weston, Simone Williams and family, Victor Ayala and family, Rubio Heywood Jr., Raheem Louis, Carlos Christian, Wesley Herbert, Carol Huggins, Nashiyah Smith, Che'toya Walcott and family, Wendy Freeman and family, Paulette Henry and family, Brandy Pereira and family, Christine Mendez and family, PC Landscaping, Sakina Shabazz, Ms. Mary, Ms. Leon, Brother Morton, Barbara Liburd and family; as well as other family and friends too numerous to mention.
The viewing will be held at 10 a.m. followed by the funeral service at 11 a.m., Saturday, Oct. 22, at Southside United Pentecostal Church.