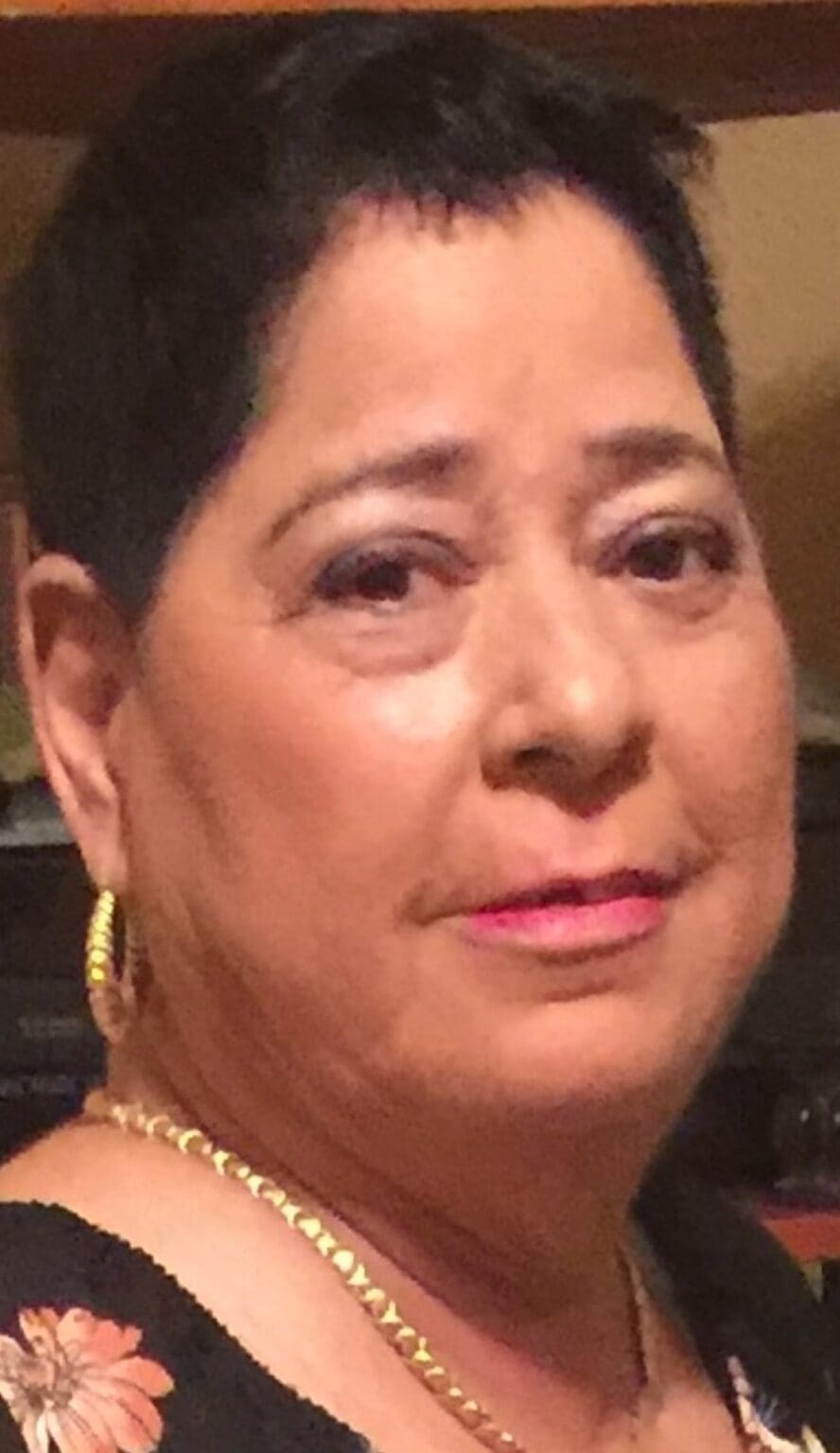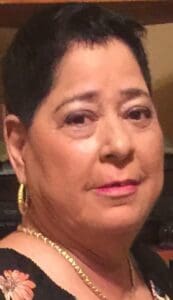 Ledia E. Rivera Ruiz, better known as "Lilin," died on Sept. 25.
She is preceded in death by her mother, Inocencia Rivera; father, Cerillo Rivera; and granddaughter, Tynneshia Alexander.
She is survived by her sons: Jorge Gonzalez Jr. and Rafael Rivera; daughter, Lydia Gonzalez; brothers: Juanito Rivera and Jose Luis Rivera; sisters: Maria Rivera, Carmen Rivera and Ilma Rivera; and grandchildren: Neville Donovan, Jorge Gonzalez Jr., Tamiah Graham, Rafael Rivera Jr., Trevor Graham, Ydallia Gonzalez, ZeHuan Daniel and J'nelle Daniel.
She is also survived by great-grandchildren: Jorge Gonzalez Jr., Jayda Gonzalez, Amora Gonzalez, Ne'vaeh Donovan and Nevilyah Donovan; daughter-in-law, Karen Gonzalez; best friends: Dolores (Lola) Concepcion and Rowena (Ms. Rena) Penn; and nephews: Hector Viust, Alexander Viust, Sean Rivera, Ezekiel Rivera, Juanito Rivera, Alejandro Fernandez, Carlos Rivera, Rafael Rivera, Pedro Rivera and Javier Guzman.
Other survivors include nieces: Maribel Okiye, Lissette Lawrence, Marisol Ferguson, Elizabeth Sonson, Leticia Quezada, Jesenia Rivera, Luisita Rivera, Lisbeth Pacheco, Angelica Gillispie, Anna Rivera, April Rivera and Marissa Charles; and others too numerous to mention.
Funeral arrangements are by Turnbull's Funeral Home and Crematory Services www.turnbullsfuneralhomevi.com
A first viewing will be held from 5-7 p.m., Thursday, Oct. 20, at Turnbull's Funeral Home. A second viewing will take place at 9 a.m. followed by a service at 10 a.m., Friday, Oct. 21, at Saint Andrew's Church. interment will be at Eastern Cemetery.