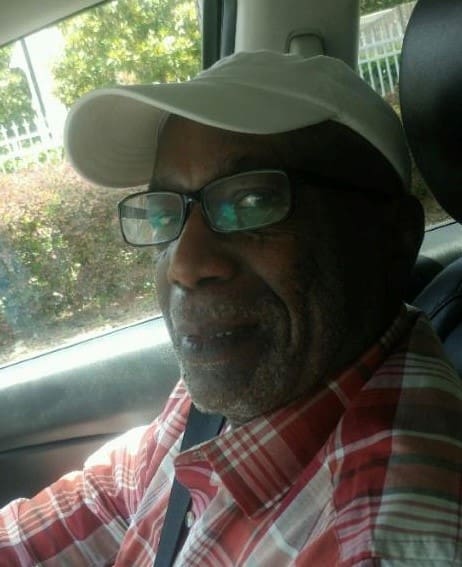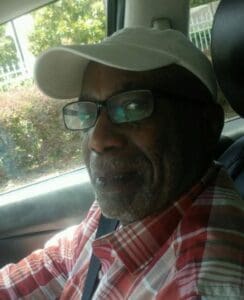 Hidalgo Ottamar Williams Sr. was affectionately called "Daddy" by his loving wife, children and grandchildren. To coworkers/ family/ friends, he was known as "Galdo" or "Uncle Galdo."  Hidalgo died on, Monday, Sept. 12, in Florida.
He was preceded in death by his parents: Phillip and Elenora Yasper Williams.
He is survived by his loving wife, Kay A. Francis-Williams; sons: Phillip, Idalgo, Kareem, Hidalgo "Galdo" Williams Jr. and Gary Jarvis; daughters: Zelma Williams, Tricia Williams Cepeda, Tara Parrilla, Tacita Williams Lloyd  and Sheena Williams; brother, Lunsford Williams / Averricia; and grandchildren: Brianna Williams, Allyssa Williams, Rhilee Williams, Nakia Bartlett, Hidalgo Williams III, Phillip Williams Jr.,  Damien Williams, Nybriah Kelly Riley, Shanoy Hernandez, Jabari Rawlings, Antoniqua Parrilla, Marcia JnFinn, Ajani Concepcion,  Carlos Cepeda III and Na'shon Williams.
More survivors are nephews and nieces: Roy Williams,  Elijah Brooks, Antonio Williams,  Arlene Moolenaar,  James "Ali" and Tamara Harper, Glen "Bulsa" Williams, Galen Williams, Bernadette Greenidge, Eunice Archibald, *Janice  Benjamin, Tiffany Rogers, Israel and Genesis Rogers, Sandra Pemberton, Velda Williams Gregory, Phyllis Thomas, Ophelia "Nemmy" Jackson, Leticia "Lettie" Hurley,  Carol Williams, Joslyn Horton, Larry and Virginia Miller,  Helen, Glen and Leroy Miller,  Patricia Williams, Mericia Williams, Bridgette Williams, Natasha Williams Modeste, as well as other nieces and nephews too numerous to mention. Love Them All; great nieces, great nephews too numerous to mention. Love Them All.
More survivors are first cousins: Evans Heyliger, Raphaela Albany, MaeAgnes Trant , Elluise Williams, Lloyd "Jughead" O'Brien, Rupert O'Brien, Eugenie Samuel, Carmen, Areaca and Estelle Williams; and other cousins include: Lomis Yasper and Family, Richard Schrader and Family, Joseph Hodge and Family,  Roy Rodgers, Adelbert "Bert" Bryan, Marie Schuster and Loretta Schraeder-Belardo, Janet Brow Phillips,  Yasper Family, Messer Family,  Parris Family, Lang Family, Lynch Family, Williams Family, and other cousins and relatives too numerous to mention. Love Them All.
More survivors are relative-in-law: Charylin Ortiz, Jeanne Britton and Brittany Forbes; and special friends: (Proverbs 18:24b) Darrell Bartley, Delano Francis, Joseph Hodge, Thorvald "Chucko" McIntosh, Percival Edwards, Roland "Hanif" George, John Linquist, Lorna Louise Sawyer, Carmen George (FL), Richard and Elizabeth Pagan (Fla,), *Domingo Felix, Agnes Greenidge (Fla.), Precision Hair Studio "Barbers" Oral Henry (Fla.), Glen Wiley (Fla.) and Akil Joseph (Fla.).
Other survivors are other family and friends to include: Laverne Hodge, Sonia George Williams (Fla.), Telefolo Ortiz, Mercedes "Gigi" Davis, Lucien Williams, Agnes Greenidge (Fla.), James Watts, Charlene White and Family (STT), former Senator Celestino A. White and Family, Vikings Baseball Teammates, Starting Gate crew and horse handlers at Randall "Doc" James Racetrack,  present and former employees of the Department of Agriculture, Baseball, Softball teammates, Pastor Dr. Eddie and Sister Janet Williams, Reverend Jerome and Sister Jennifer Matthews, Community Baptist Church Family, Restoration Church Family/ Pastor Timothy Daniel (Fla.), Trinity Church Family (Fla.), and he will also be remembered by a host of other family and friends too numerous to mention, Love Them All.
A funeral service will be held on Tuesday, Oct. 18, at Community Baptist Church, 7 Estate Pearl, Christiansted. The viewing will be held at 9:30 a.m. followed by a service at 10:30 a.m. Interment will be at Frederiksted Cemetery.