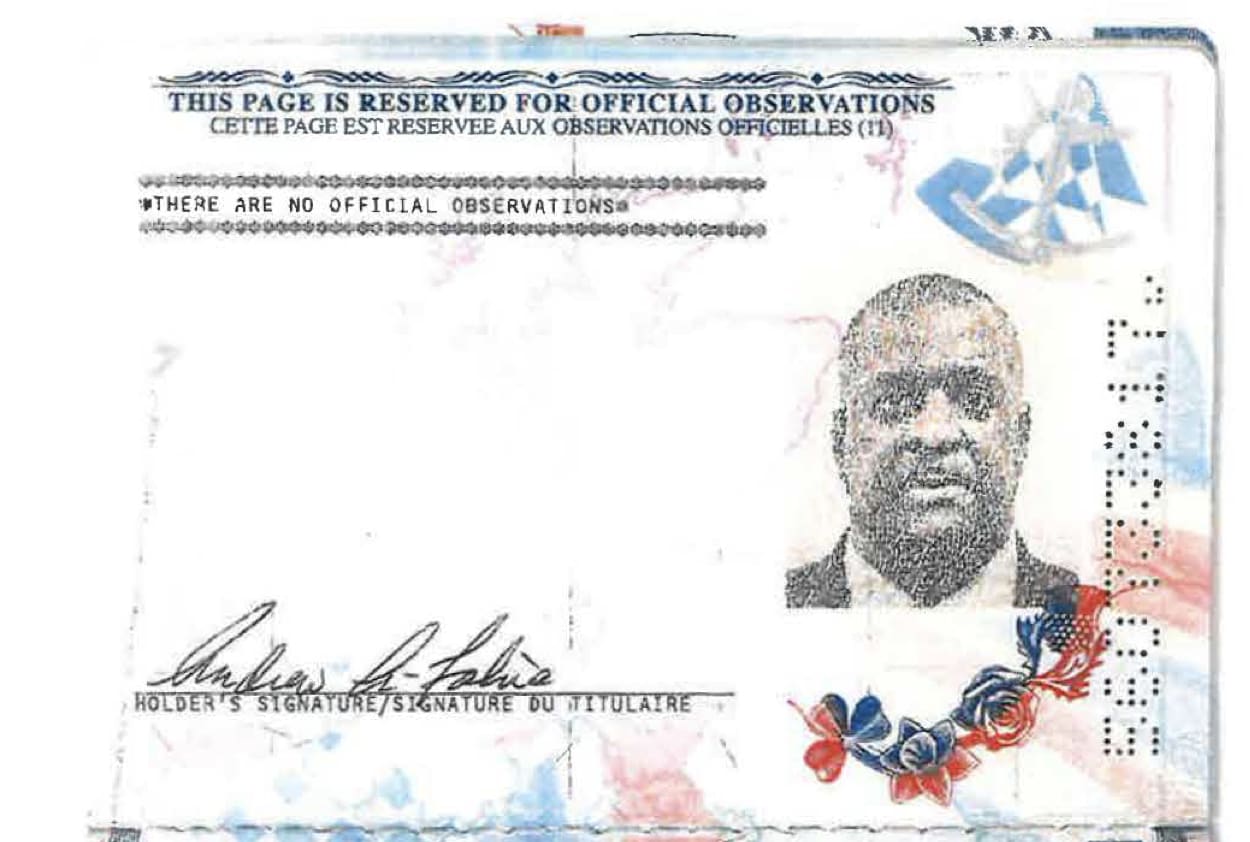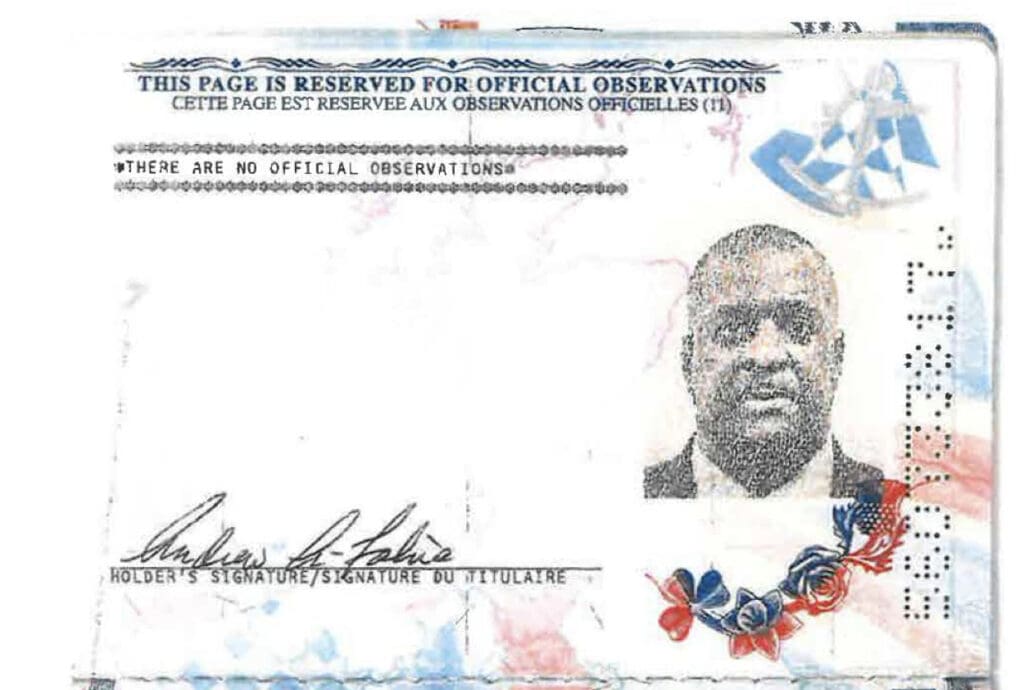 British Virgin Islands police arrested a long-serving public employee who prosecutors claim was the anonymous author of an unauthorized court filing on behalf of disgraced former Premier Andrew Fahie.
Police confirmed Tuesday that Najan Christopher, the British overseas territory's assistant secretary of external affairs for close to 17 years, was charged with breach of trust by a public officer and false assumption of authority.
Christopher allegedly drafted a notice asserting Fahie's immunity from prosecution and sent it to Miami lawyers defending Fahie on drug running and money laundering charges.
It was yet unclear if the letter came at Fahie's behest, but BVI prosecutors claim Christopher was not authorized to send it.
Fahie, Port Authority Director Oleavine Maynard-Pickering and her son, Kadeem Maynard, were arrested on April 28 in Miami on drug smuggling and money laundering charges. If convicted for the alleged plot to use Tortola as a through-point for millions of dollars in cocaine, the three could spend life in prison.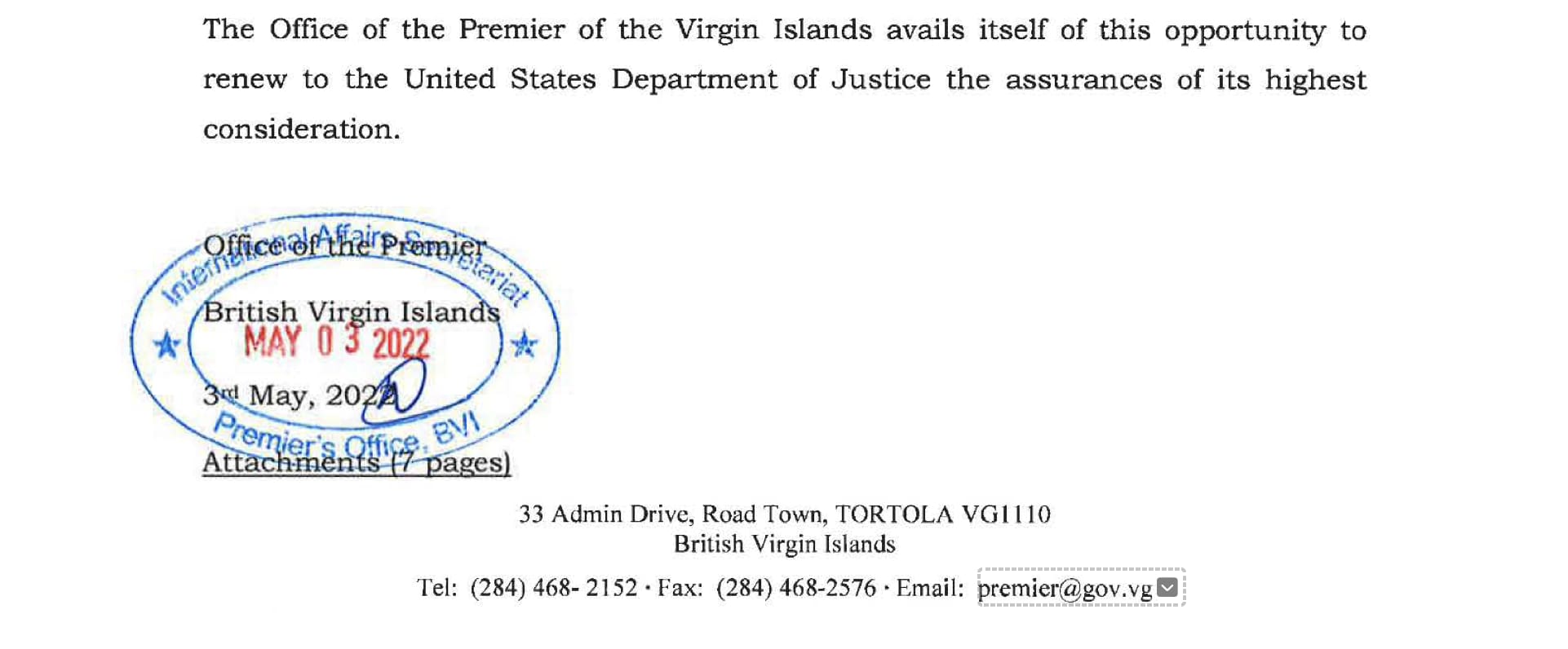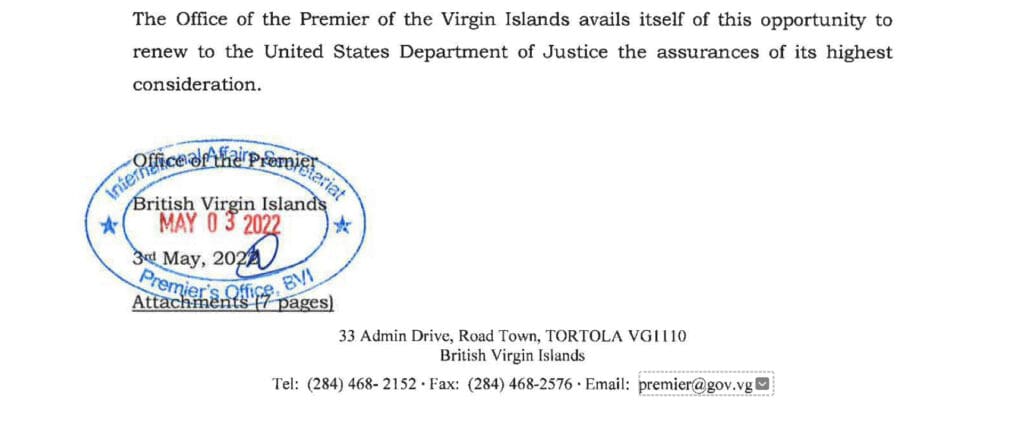 Five days after Fahie's arrest, an unusual letter arrived at the South Florida District Court. It started with pomp.
"The Office of the Premier of the Virgin Islands presents its compliments to the United States Office of the International Affairs and has the honour to confirm that Honourable Andrew A. Fahie is currently the duly appointed constitutional Premier of the Virgin Islands. Enclosed please find supporting documentation," the letter begins.
And ended with circumstance.
"The Office of the Premier of the Virgin Islands hereby requests on behalf of the Government of the Virgin Islands the immediate and unconditional release of the Honourable Andrew A. Fahie from U.S. custody and his immediate return and free passage to the Virgin Islands," it continues. "The Office of the Premier of the Virgin Islands avails itself of this opportunity to renew to the United States Department of Justice the assurances of its highest consideration."
Legal scholars and the U.S. Department of Justice all but scoffed at the attempted get-out-of-jail-free card. So did then-acting BVI Premier Natalio Wheatley, who called the court filing the work of a "rogue public officer."
The letter was produced on Office Of The Premier letterhead and bears an official BVI government stamp but no signature.
It was not immediately clear if Christopher was incarcerated or charged and released. It also was not immediately known if she had legal representation.
Most recently, prosecutors revealed they had 8,000 minutes of Fahie and co-defendants allegedly bragging about their previous crimes and capabilities.
Fahie was granted bail in June, meaning he was able to spend his Aug. 7 birthday with his wife and daughters while confined to their Florida apartment — their passports taken away, Fahie fitted with a GPS monitoring unit.