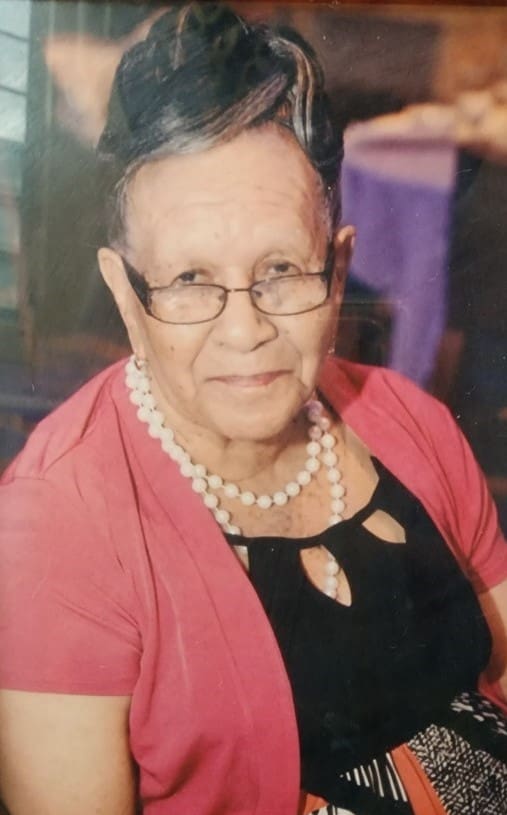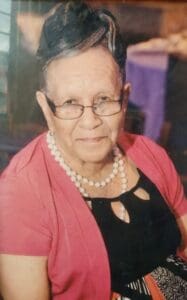 Relatives and friends are advised of the passing of Lesie "Ada" Evans Joseph on Saturday, Oct. 1, at her residence. She was 97 years old.
Lesie "Ada" Evans Joseph is survived by:
Children: Verna (Daisy) Cameron, Cynthia (Cyndee) Evans, Cecil Evans, E. Renita Sharpe, Rex Evans, Vida Serrant
Adopted Son: Vernon Hodge, Franklin Prince
Adopted Daughters: Debra Joseph, Lena Faulkner-Todman, Denise Hart-Huston, Darlene Cameron, Beverly Hodge-Smith, Barbara Hodge-Williams
Special friends: Ian Liburd, Gregory-Ledee, Jackie Thomas, Marilyn Ali, Anna Rosario, Celeste Brin
Step Children – 6
Grandchildren – 32
Great Grandchildren – 61
Great-great-grandchildren – 16
Relatives and friends are respectfully invited to attend the first viewing from 5-7 p.m., Friday, Oct. 21, at Celestial Chapel of Dan Hurley Home for Funerals.
A second viewing will be held at 9 a.m. followed by a funeral service at 10 a.m., Saturday, Oct. 22, at St. Andrew's Church. Interment will be at Eastern Cemetery.
Funeral arrangements are under the care of Dan Hurley Home for Funerals and Cremation Centers of St. Thomas, St. John and St. Croix.
For online directions or to share a special memory, please visit our website at www.hurleydavisfuneralhome.com