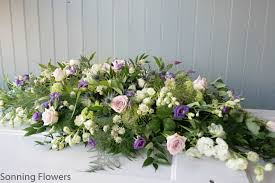 The family of Pablo Belardo is saddened to announce his passing on Thursday, Sept. 1.  He was 82 years old.
He was preceded in death by his parents: Vicenta Yardo Belardo and Gregorio Belardo; and brother, Amador Belardo.
He is survived by his wife, Edna Mae Belardo; son, Stephen Belardo; grandchildren and great-grandchildren: Latasha, Khalil, Angel, Jacinta, Elijah, Mathias, Daniya, Teresita and Malleena; sisters: Cenita Rodgers, Mercedes McGregor, Carmen Andersen and Isabel Cerni; brother, Graciano Belardo; brothers-in-law: Charles McGregor and Horst Cerni; and extended families: Schjang-Bales, Rogers, McGregor, Andersen, Cerni, Belardo, Ryan and Stenson families.
He is also survived by special friends: Nathaniel Challenger, Rick Flanagan, Gloria Joseph, Luis Llanos, Hector Maldonado, Auguste Richardson, Marcie and Pat Steele, Luz Walters, Department of Labor Co-workers, St. Mary's High School Class of 1958, Estate La Grande Princesse neighbors: Judy David, Gomez, and Rowena "Rachie" Brown; as well as other family and friends too numerous to mention.
A Memorial Service will take place on Friday, Sept. 9, at Holy Cross Catholic Church in Christiansted.  The service will begin at 10:30 a.m.  Interment will follow at Christiansted Cemetery.
In lieu of flowers, Pablo asked that people donate to St. Jude's Children's Hospital.  For information on how to donate, call Donor Services: 1(800) 822-6344 and ask to have your donation made over the phone to "Pablo Belardo's Memorial Fund for Children."  Memorial gifts to the Pablo Memorial Fund for Children may also be made through the mail at the following address:
St. Jude's Children's Research Hospital
Memorial Donations
P.O. Box 1000
Department 142
Memphis, Tenn. 38148