Along the Frederiksted waterfront south at the Frederiksted Fish Market, moving north to the Frederiksted Pier – Ann E. Abramson Facility, crashing waves and churning currents were visible as far as the eye could see.
Warnings of approaching Tropical Storm Earl were fodder for the Sunday brunch crowd.
The Fred Restaurant in downtown Frederiksted hosted a full house of folks looking for their regular Sunday fare.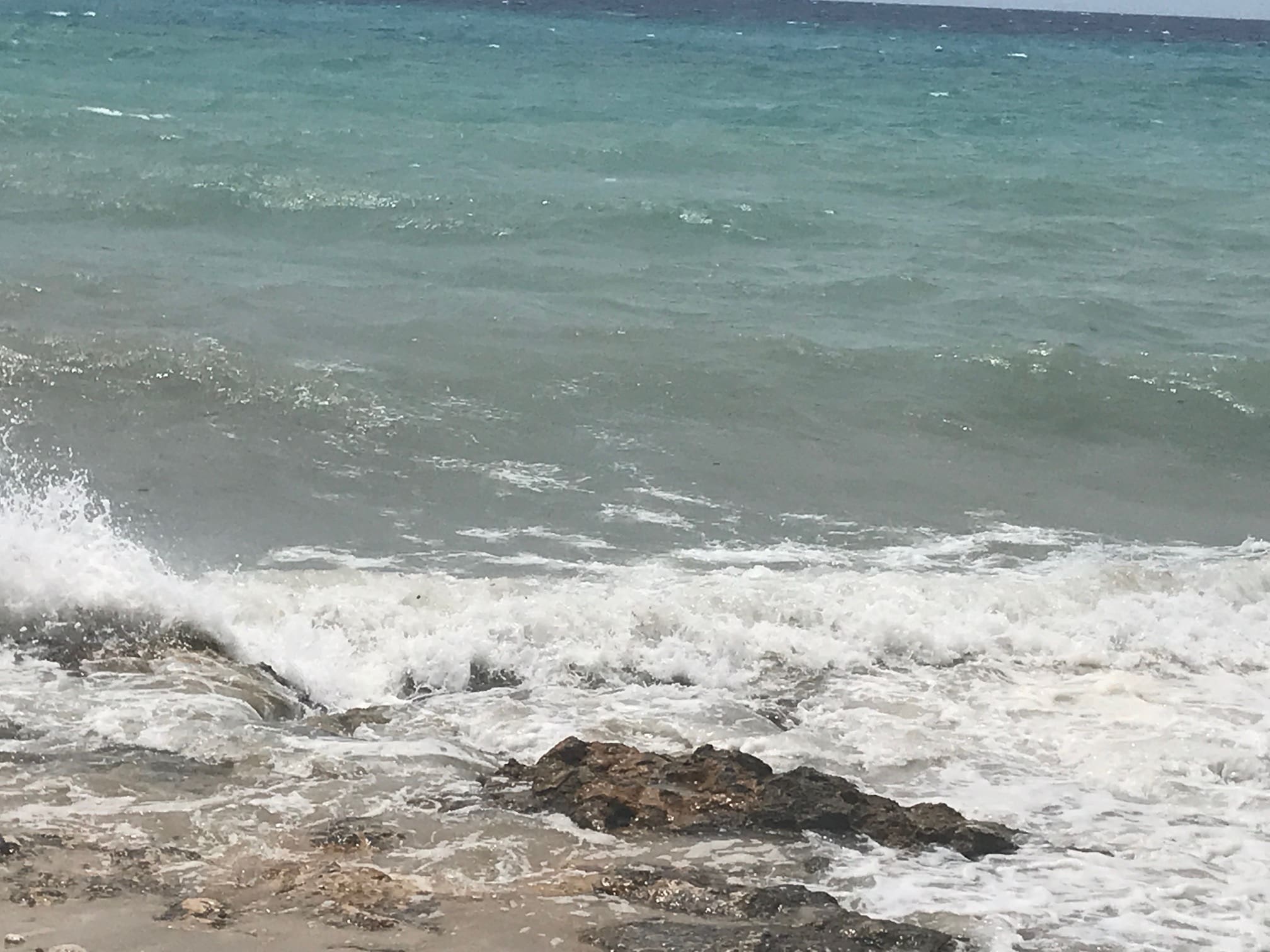 As customers settled undercover and outside under umbrellas, the eatery was a haven for food and drink and for watching the waves go by. The current was so high, some sea watchers mused about the possibility of mermaids and mermen being washed ashore.
The open-air restaurant was the perfect vantage point for sightings in the turbulent sea.
To the surprise of most, there were bodies at sea close to the shoreline. Local youth were bodysurfing and simply having Sunday fun.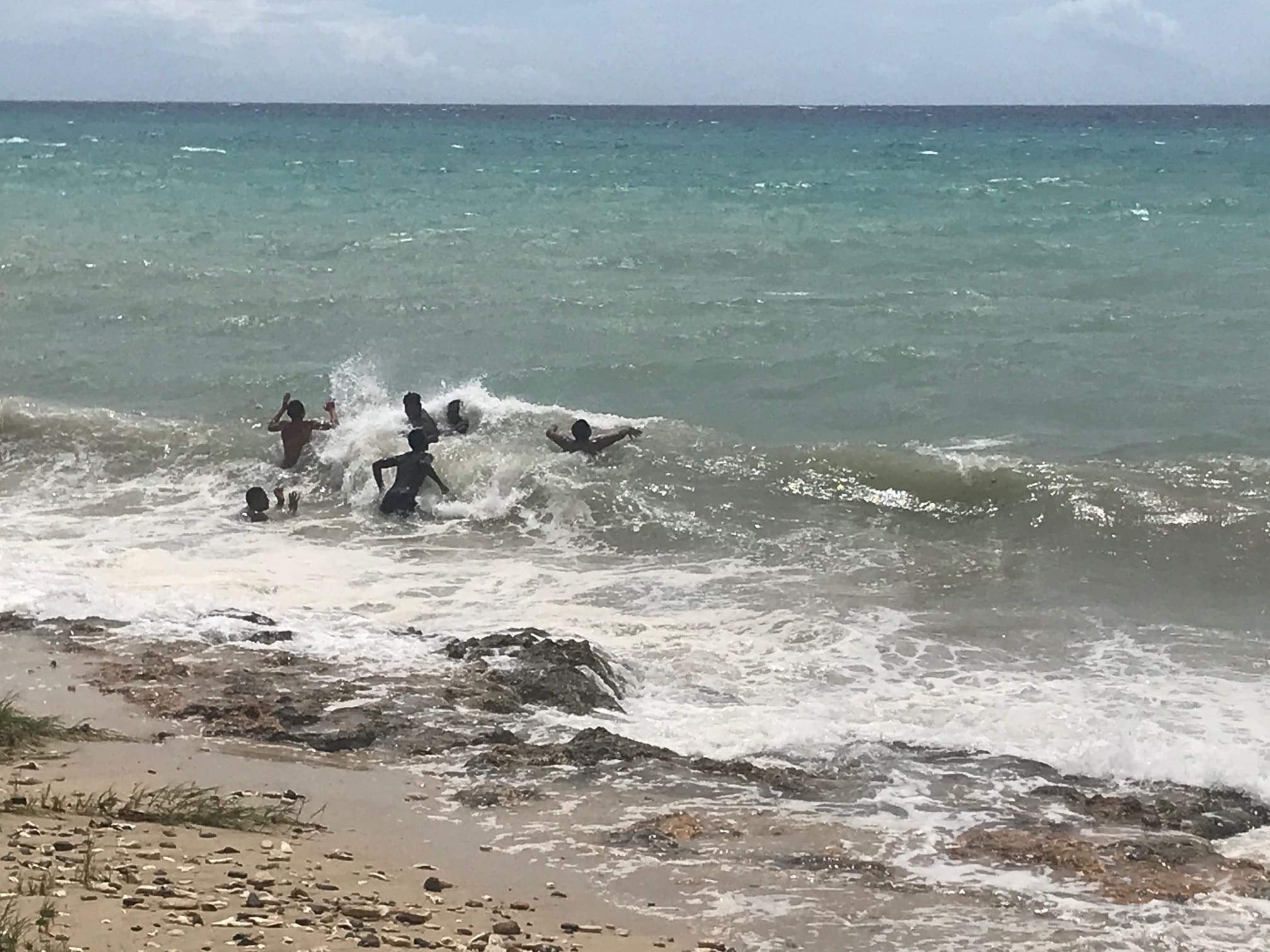 As the afternoon wore on, the sea across the waterfront in downtown Frederiksted continued to be an amazing sight for sea watchers, bodysurfers, and landlubbers, alike.