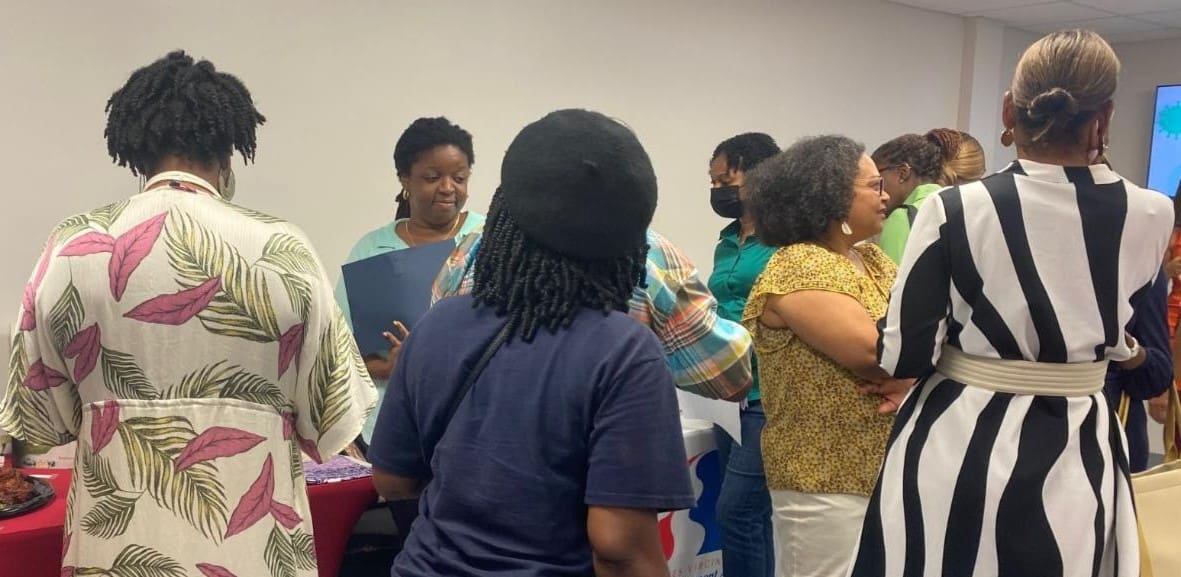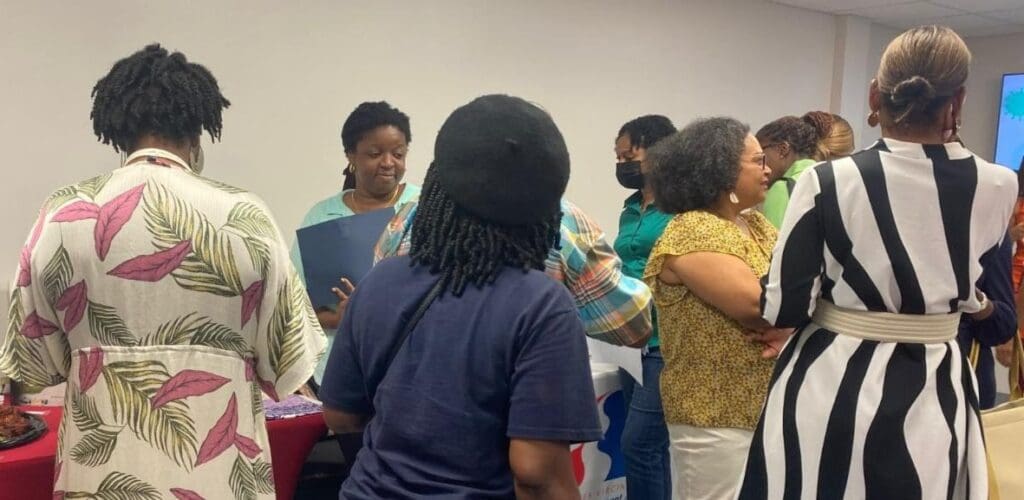 The Virgin Islands Economic Development Authority (VIEDA) participated at the St. Thomas-St. John Chamber of Commerce Business After Hours event hosted by the Virgin Islands Small Business Development Center for the community. VIEDA shared information on its programs and services for local businesses and the Vision 2040 plan on Thursday, Aug. 11, at the V.I. Small Business Development Center on St. Thomas, USVI.
The event was a huge success as the most attended Business After Hours in the history of the St. Thomas-St. John Chamber of Commerce, with well over 100 attendees, including business owners, non-profits, and community members from St. Thomas and St. John.
This event also included more than 25 vendors who showcased their products and services. Many vendors were excited because this was one of their first events since the pandemic. The rooms were filled with high energy and great conversation amongst like-minded business people.
The VIEDA representatives shared information on the tax credits and incentives available through the Enterprise Zone Commission, financing options including low-interest business loans through the Economic Development Bank, how to apply for the Eligible Supplier program, and the Economic Development Center Small Business tax incentive program.
These programs are specifically eligible for individuals born in the Virgin Islands, with parents born in the Virgin Islands, and/or have long-term residency ranging from 5-10 years.
Among the many giveaways and door prizes, VIEDA also provided SWAG bags to all the small business owners vending and informational packets to attendees who were interested in more information on any of the VIEDA's programs and services for local small businesses.
"Being able to in-person network and setup follow-up meetings with small business owners in the territory are key objectives in participating in events such as this one," said Rosa Thomas, assistant CEO of the VIEDA. "Having several members of our agency participating allowed the VIEDA to touch many of the local businesses that are seeking opportunities to expand their business and for the startups who are looking for support to get their business off the ground."
For more information on the programs and services available to local small businesses, visit VIEDA's website at www.usvieda.org; send an email to info@usvieda.org; or call 714-1700.