The first cruise line to lift its mandate that passengers be vaccinated against Covid-19 will visit St. Thomas soon after the policy shift.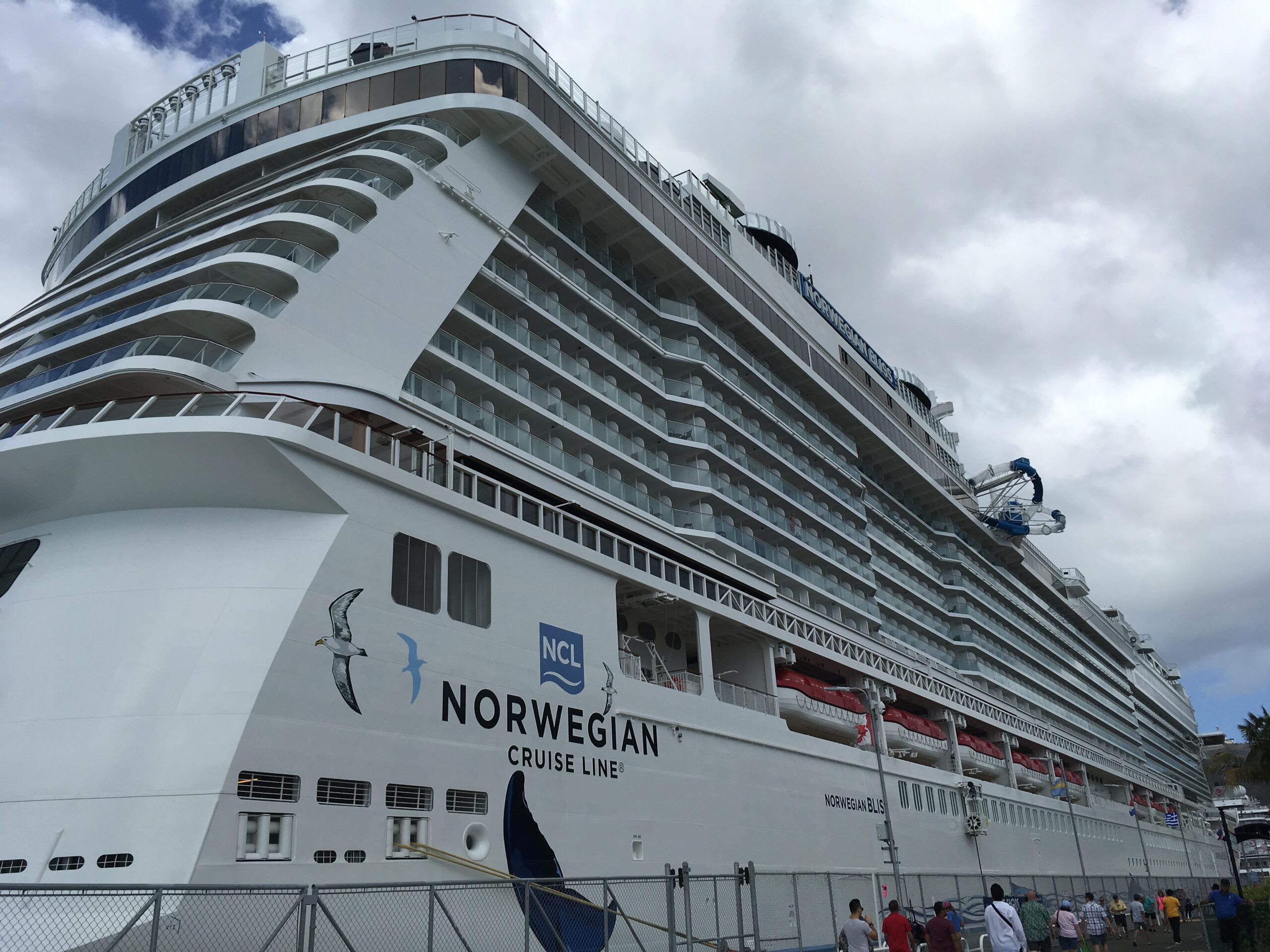 The Norwegian Sky is scheduled to leave Miami Sept. 3, the same day Norwegian Cruise Line plans to lift its ban on unvaccinated passengers. Three days later, the 2,002-passenger capacity ship is scheduled to tie up at the West Indian Company pier.
The decision also includes sister brands, Regent Seven Seas Cruises and Oceania Cruises, according to a statement to investors. All three cruise lines are owned by Kuala Lumpur, Malaysia-based Genting Group.
Other cruise lines are reportedly following suit. Royal Caribbean International and Celebrity Cruises, both owned by Royal Caribbean Cruise Lines, have reportedly planned to drop their vaccine mandate Sept. 5.
Richard Branson's Virgin Voyages reportedly allowed up to 10 percent of its passengers to be unvaccinated starting in July.
While Regent Seven Seas, Oceania, and Virgin are less frequent visitors to the territory, NCL, Royal Caribbean, and Celebrity are near constant. They are also some of the largest passenger ships at sea. Royal Caribbean's 5,518-passenger Symphony of the Sea is scheduled in Crown Bay three times in September, twice on sailings potentially carrying unvaccinated passengers, Sept. 14 and Sept. 20. The behemoth Harmony of the Seas, carrying up to 6,780 unvaccinated passengers, arrives Sept. 15 and Sept 21.
The Centers for Disease Control ended its special protocols for cruise ships on July 18 but still strongly recommends vaccinations against Covid-19 and a host of other communicable but preventable diseases, whether cruising or not. On Thursday, the CDC ended its guidance that anyone testing positive for Covid-19 quarantine for seven days, a sign the virus has become an endemic part of human life. The CDC still recommends anyone testing positive on a ship immediately quarantine in their cabin and alert the ship's medical team.
"Our long-awaited revisions to our testing and vaccination requirements bring us closer in line with the rest of society, which has learned to adapt and live with Covid-19," said Frank Del Rio, president, and CEO of Norwegian Cruise Line Holdings, in the written statement. "The relaxation of protocols coupled with continued easing of travel restrictions and the reopening to cruise in more ports around the globe are meaningfully positive for our business as it reduces friction, expands the addressable cruise market, brings variety to itineraries, and provides additional catalysts on the road to recovery."