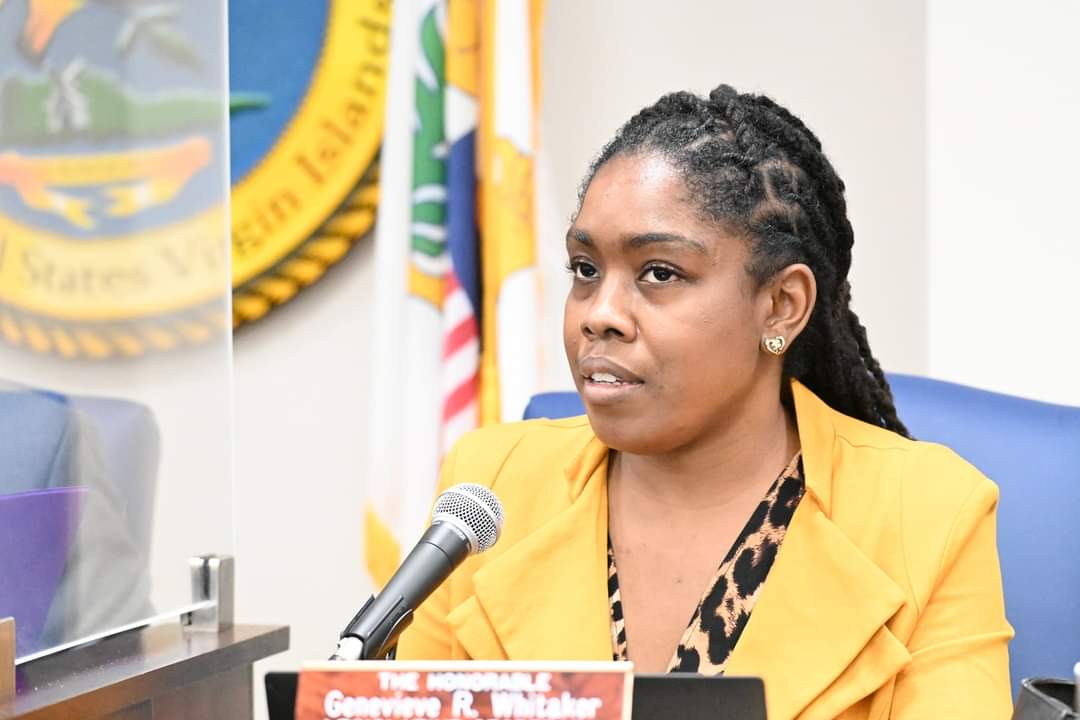 As the Senate Committee on Education and Workforce Development wrapped up a recent hearing on public school readiness in 2022, the subject of virtual instruction arose and changed the hearing's tone.
Sen. Donna Frett-Gregory criticized Education officials for creating a virtual system that went far beyond what was intended in the legislation to authorize it. The Virgin Islands Virtual Academy was announced by Education officials at a press conference held in November 2021. It began operations in January as a permanent virtual school system serving around 200 students in Grades 6-12.
Virtual instruction was implemented in public school systems across the U.S. in 2020, as a Covid-19 national health emergency took effect. Education officials brought students from pre-Kindergarten to Grade 3 back into classrooms in September 2021. The computer-based teaching method became the dominant method of instruction for almost two years, for students in Grades 4-12.
Sen. Janelle Sarauw voiced concern about the impact of two years of classroom-free learning. "I don't see a plan to address the learning loss," Sarauw said.
Frett-Gregory expressed frustration with the way the Board of Education was addressing the situation. Board Chairman Kyza Callwood and Executive Director Stephanie Berry attended the July 15 hearing to present their report on school readiness.
"The Department of Education cannot arbitrarily set up virtual schools," Frett-Gregory said. She said when the legislation was passed in the 33rd Legislature, it was supposed to connect students to teachers for courses needed to graduate high school where no local teachers were available.
Berry told the committee that she and others from the education board met with virtual school administrators to question the January roll out. The director agreed with those on the Education committee who said the parameters of virtual instruction were different from what they expected.
Frett-Gregory, who is also a former education commissioner, said it's up to the board to set the policy about how virtual instruction should work. She pressed Berry to take a tougher stance on the matter.
"The Board of Education has teeth. Take them to court. Do what you have to do," she said. The director said she would give that suggestion serious consideration.
Education Spokeswoman Cynthia Graham was asked by the Source to describe the Virgin Islands Virtual Academy system and how it works, but declined comment until she could meet with knowledgeable sources within the department.
"I won't be able to share any additional comments on VIVA at this moment," Graham said.