A couple of cloudbursts caused a slowdown or two at the start, but rain didn't come close to stopping the St. John July 4th Celebration parade.
Throughout the day, the mood was upbeat throughout Cruz Bay. "We're back after two years, and everybody's happy," said long-time resident Lisa Etre.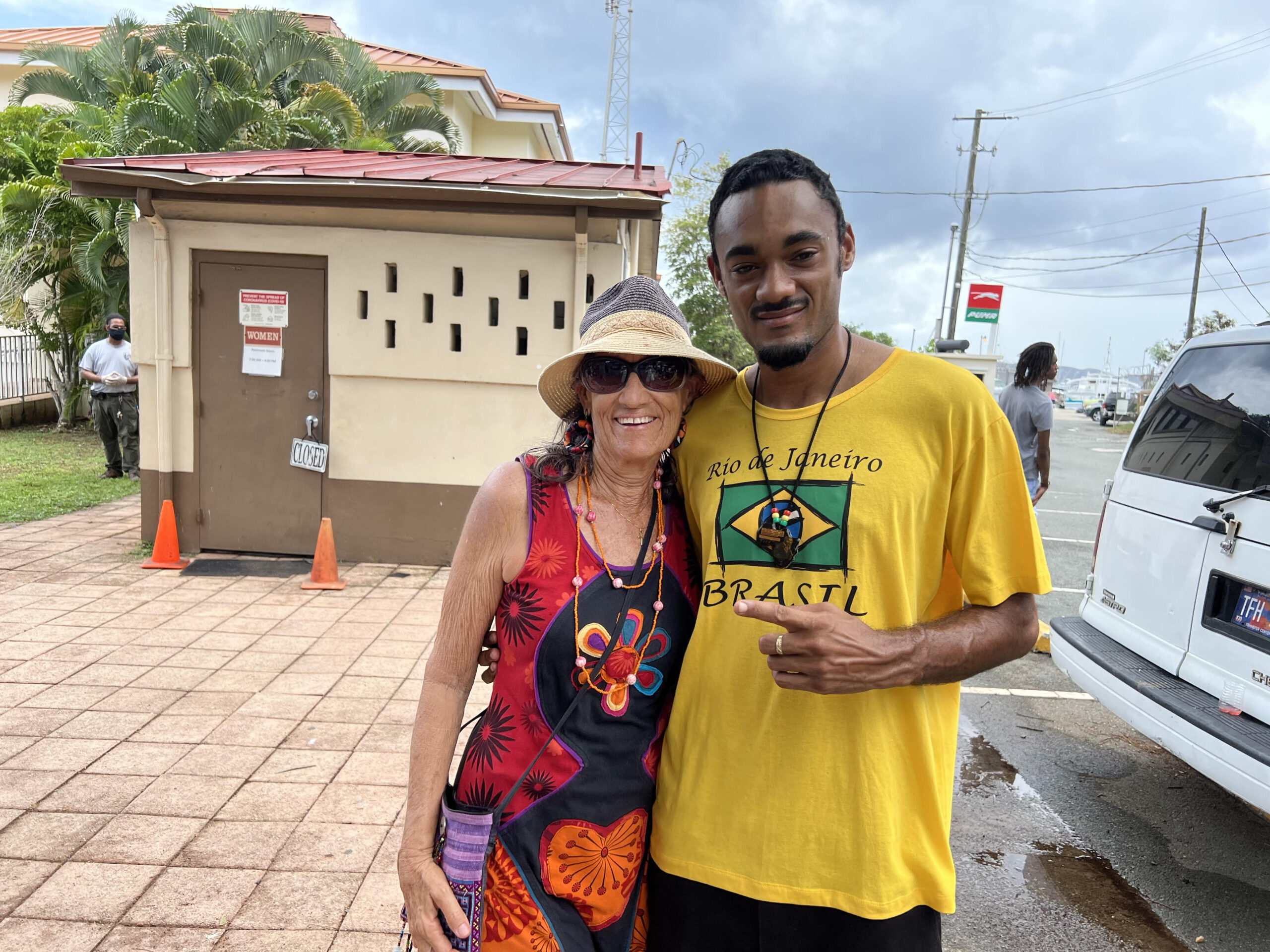 Leona Smith, assistant director of the Division of Festivals, stood at the staging area at Mongoose Junction directing troupes while her colleague, Enid Doway – the Food Festival honoree – waited to board the car that would take her through town.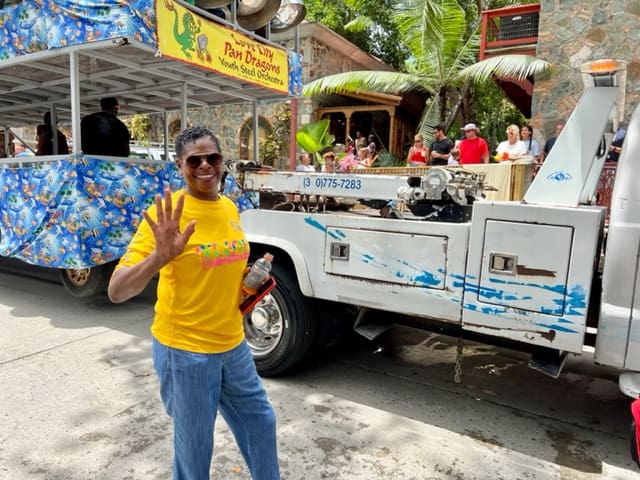 As they waited for the action to begin, children found ways of having fun, including Dominique McClammy, who was happy to squirt her brother Milan with silly string.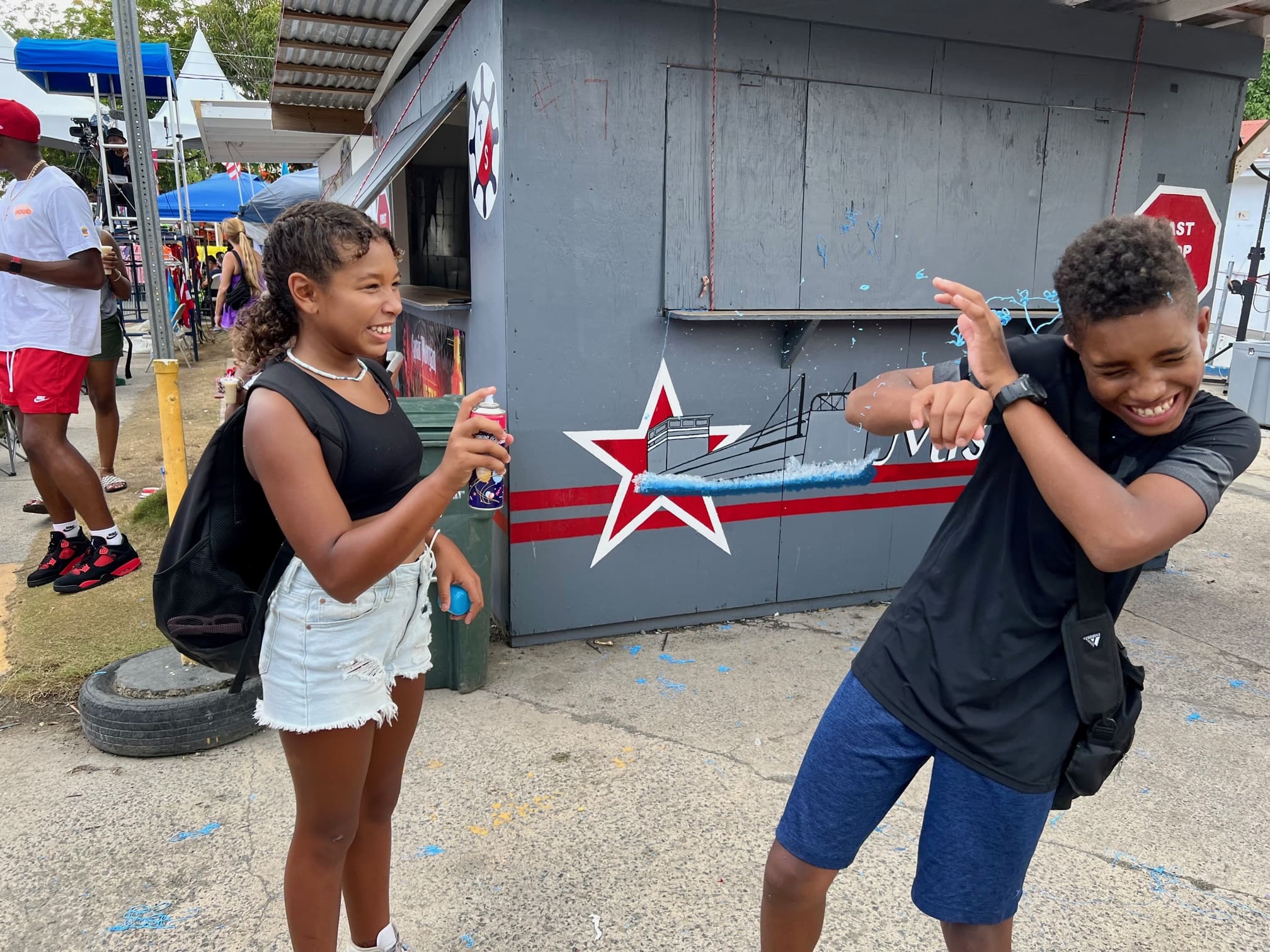 The crowd gathered at Mongoose to watch the Love City Pan Dragons, St. John's own steel band, lead off the music. They were soon followed by Pat Richardson's Dynamic Dancers.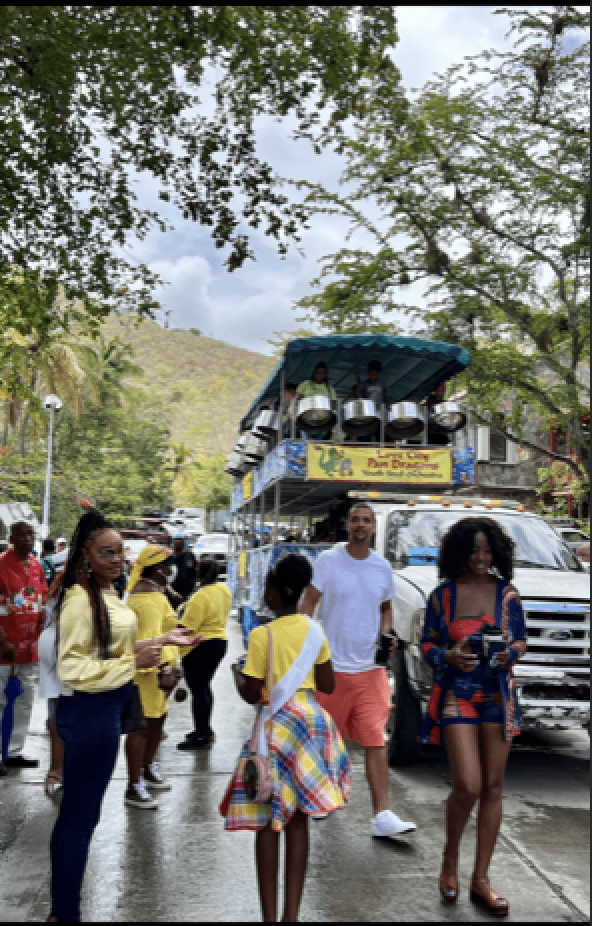 But it wasn't long before a heavy downpour emptied the staging area as parade participants, lined up and ready to go, looked for shelter from the deluge.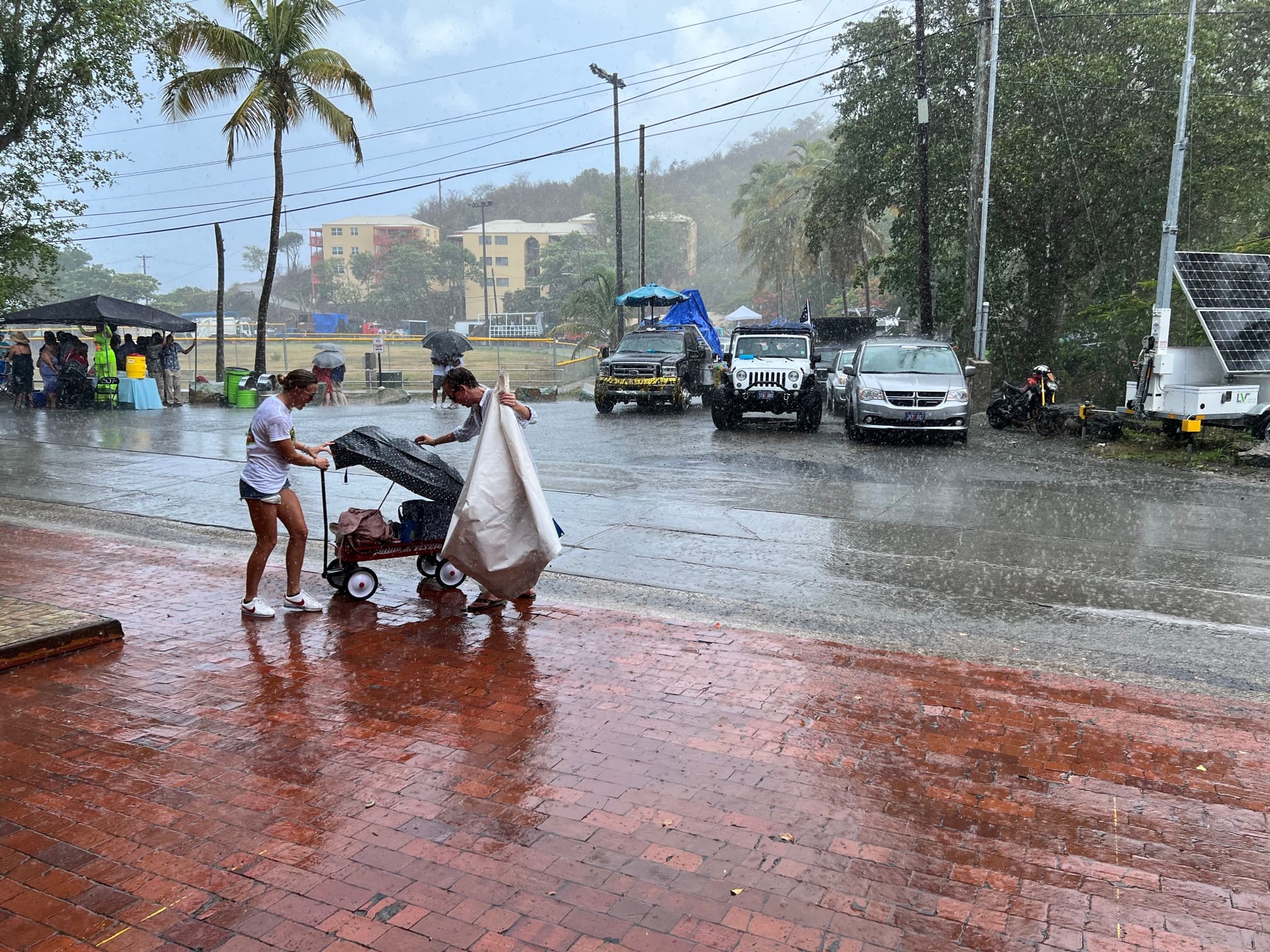 After a few minutes, however, the St. John School of the Arts' carnival troupe was back on the pavement performing their moves to "Mother Will Provide."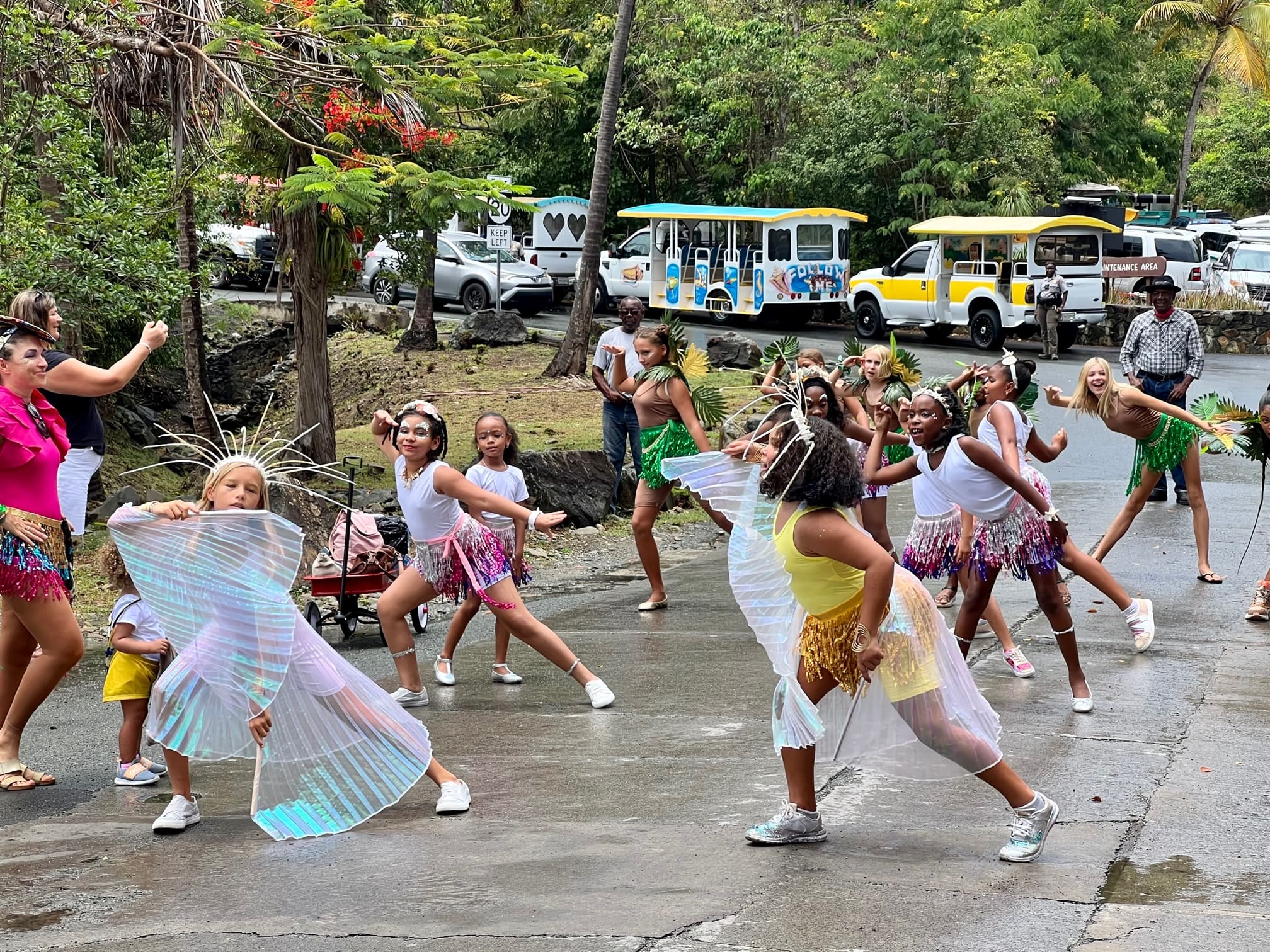 The two years of cancellation of carnival events seems to bring out the desire among St. John's residents to form troupes, some simple and some fancy.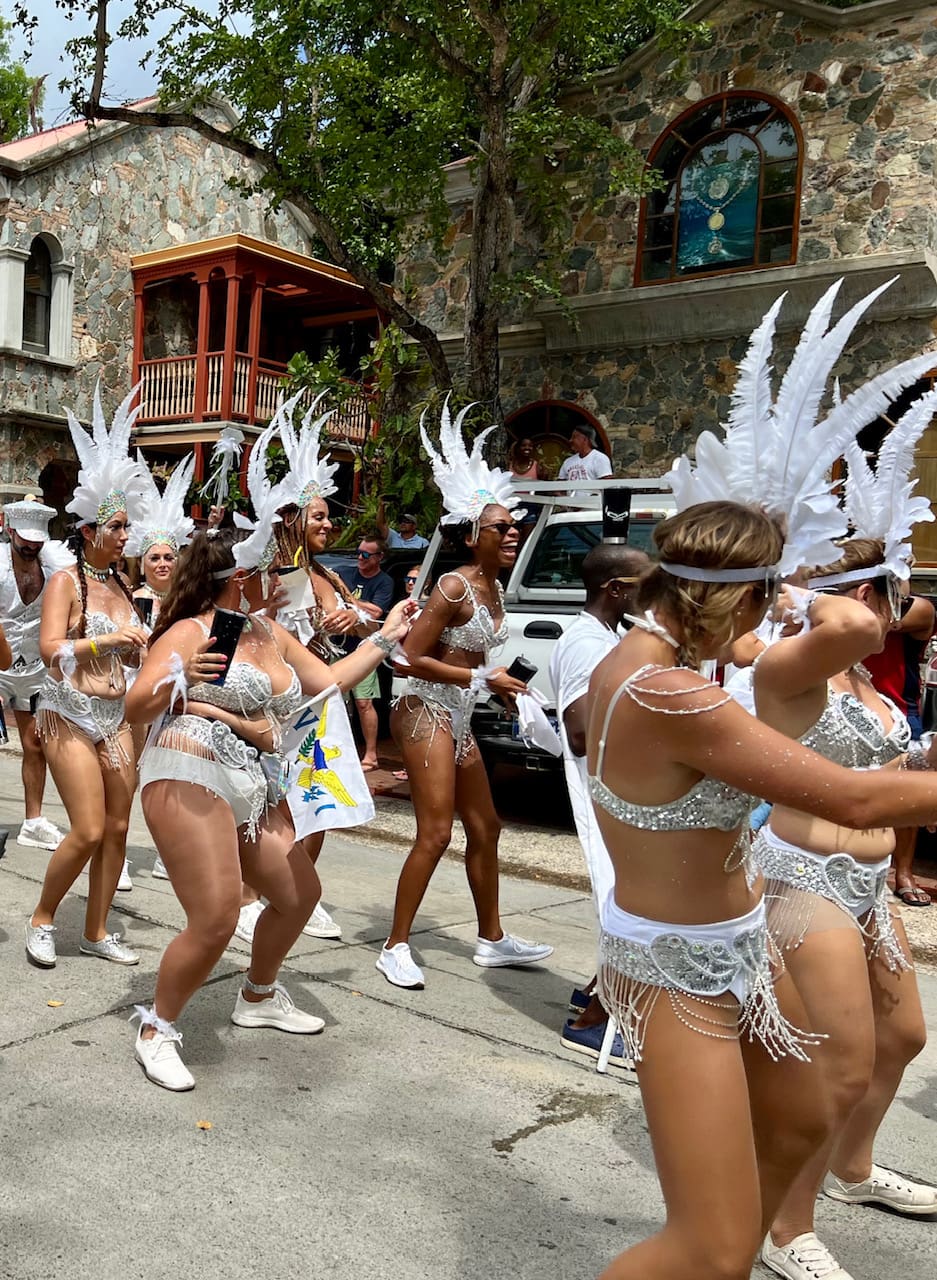 Members of Virgin Islanders for Life proved that it was possible to "wuk up" in a wheelchair, and Diamonds in the Rough proved that a St. John troupe could match any island for glamour and glitter. Even Coral Bay provided its own colorful entry, L'Amour Carnival Troupe, inspiring a waiting Zulu to make some moves.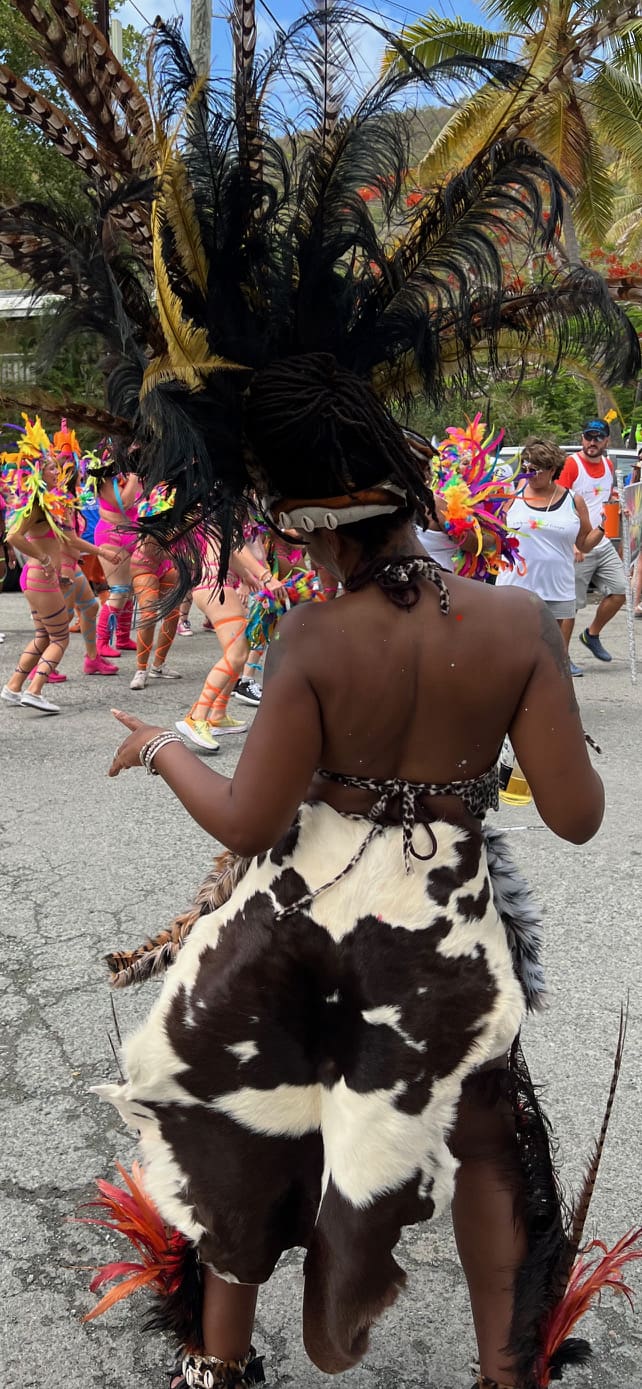 Of course, St. Thomas sent over its carnival ambassadors, including the Gypsies, Zulus, Pan in Motion, Sparkle, St. Thomas Majorettes, and others.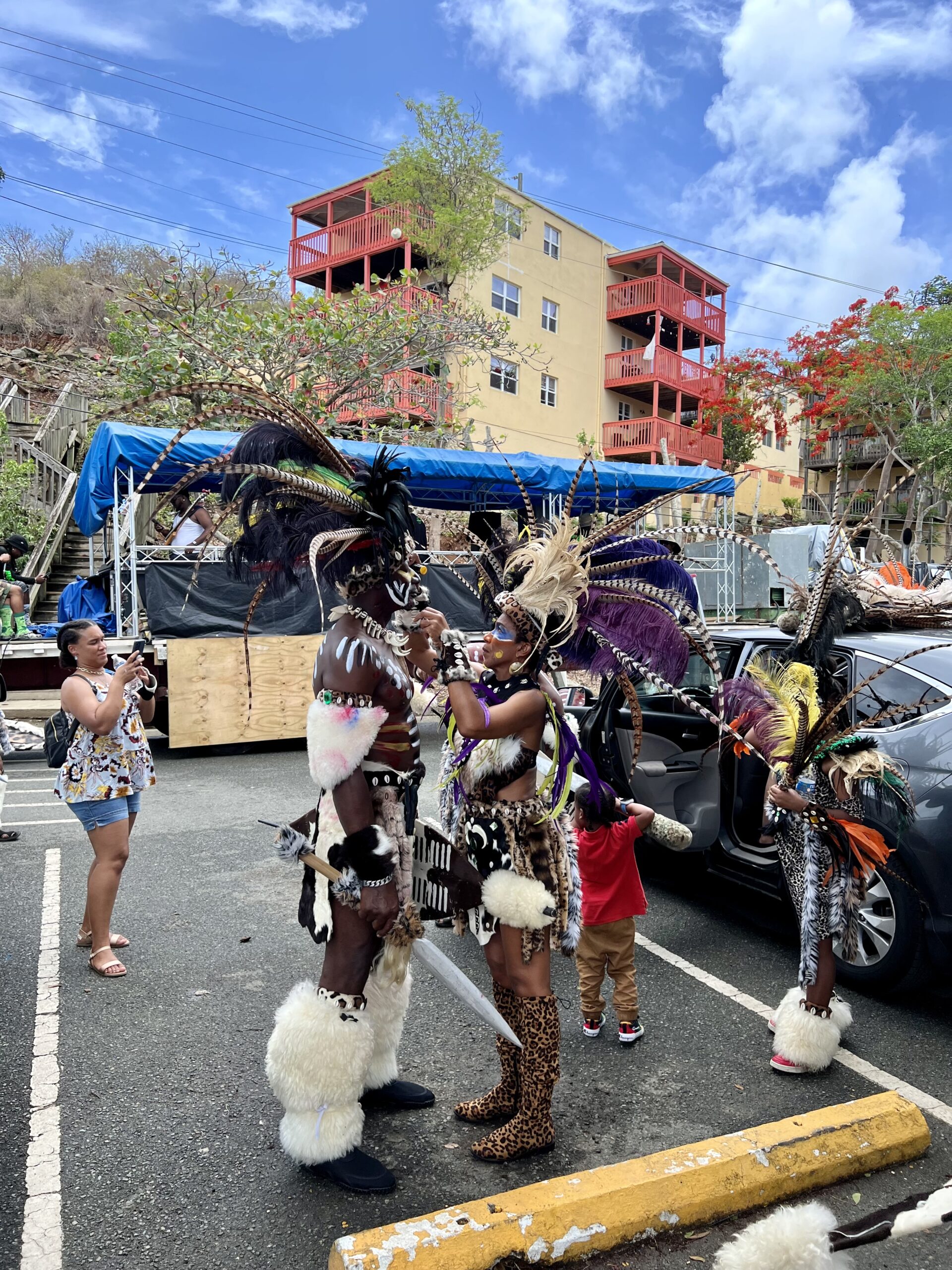 This year was a particularly good one for young moko jumbie troupes. St. John's own Yirsrael's New Generation Traditional Mocko Jumbies were joined by the Eccentric Mocko Jumbies and the Family of Jumbies.
Ferries transported visitors from St. Thomas and Tortola. Kevin Grund, visiting St. Thomas from Fort Bragg, North Carolina, for the first time, never heard of St. John's carnival but was happy to hop a ferry and join the fun.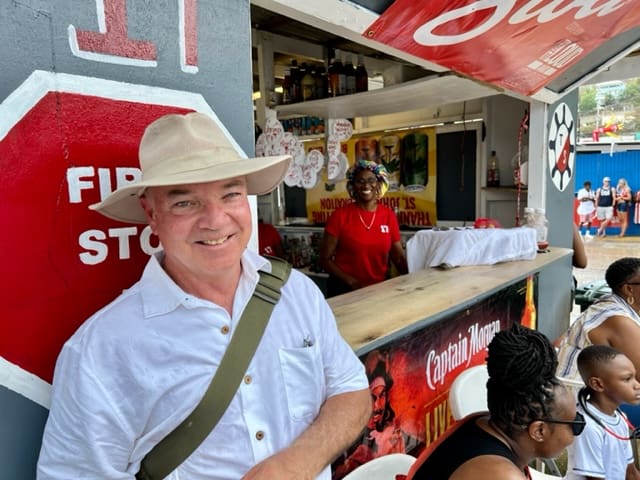 Back at the carnival village, however, booth owners were busy making preparations to feed the crowd that would swarm the booths at the end of the parade. Claudine Scatliffe, at the "Make It Make Sense" booth, was mixing up the dough. "Yes," she said, "it's festive – until it's on you!"