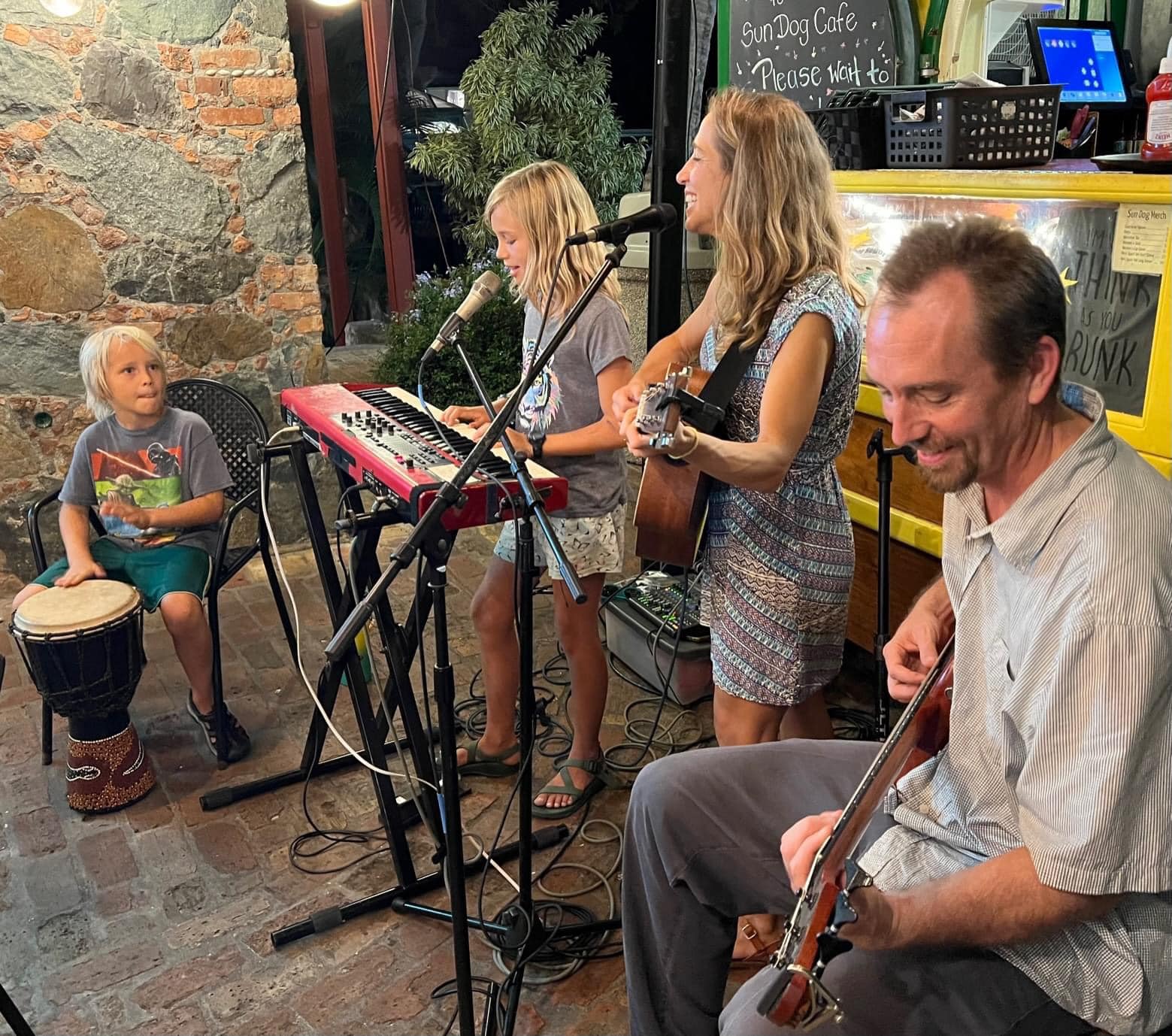 St. John's July 4th Celebration will no doubt have a road march, but this year it will also have something else: a homegrown, family-friendly carnival tune that is evolving into a video.
The Magnie Family of St. John just finished recording the song "Ten Feet Tall" at Coral Star, a new studio in Coral Bay operated by Allen Clapp, and they'll be shooting footage for the video during the carnival parade.
For those who don't know them, Lauren and Bo Magnie have been staples of the St. John music scene for years, performing as a duo, as solo acts, and in combination with other island musicians.
Lauren has gained local fame as host of Coral Bay's popular open mic night at Miss Lucy's on Thursdays; her lyrical voice and unfailing ability to harmonize lift every performer she sings with.
Children of skilled musicians often display talent, so it's no surprise that Lauren and Bo's 12-year-old daughter Elena is a singer and songwriter as well. She wrote and soloed on the song "Kids Can Make a Difference" which was used in Voices On Zoom, an online summer program last year.
Now Elena has written the song "Ten Feet Tall" in collaboration with her father Bo and her grandfather "Poppy" (Bo's dad, John — better known to open mic fans as "Bo Daddy").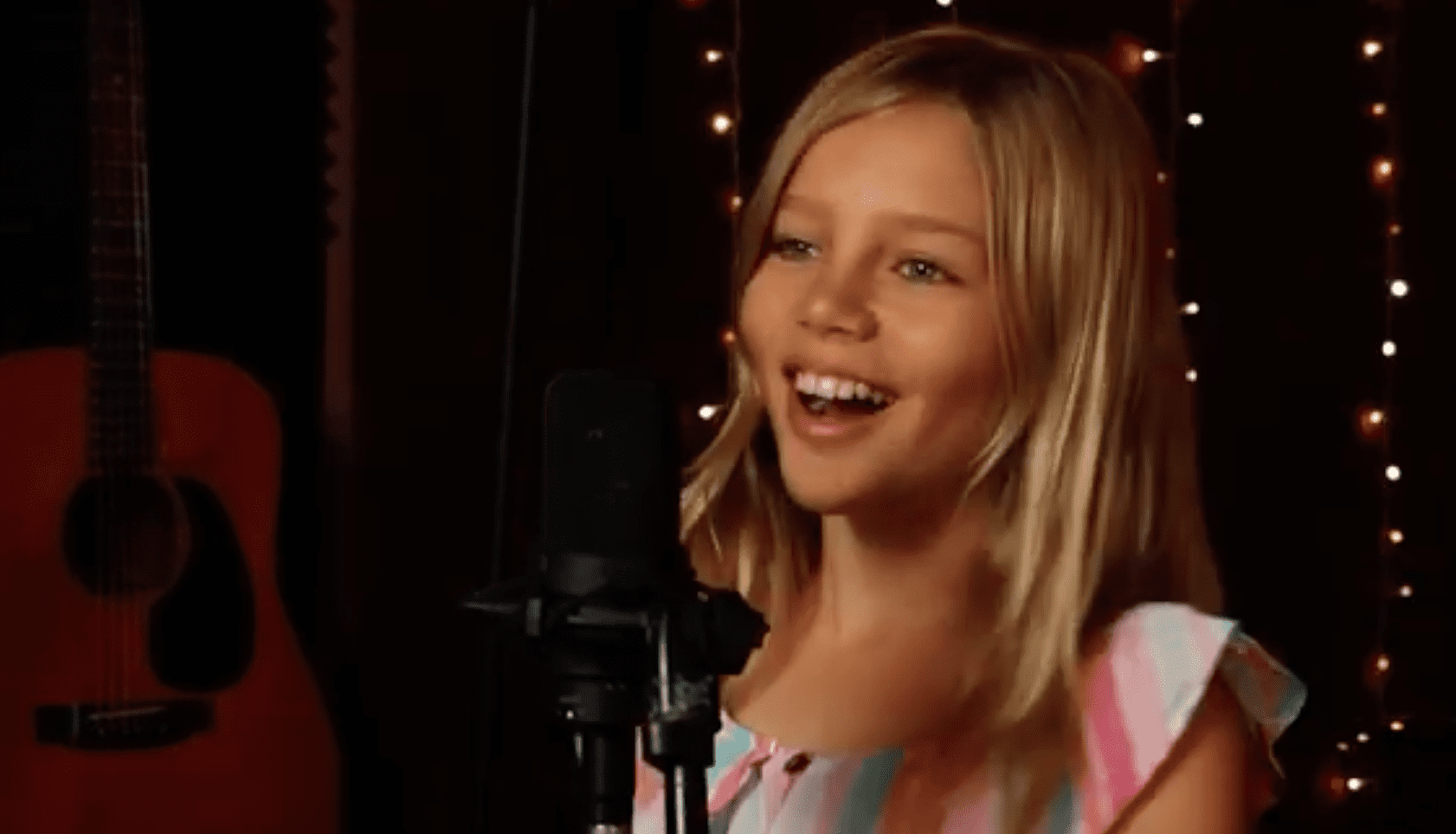 "John had this idea for a groove and chorus and sent it to Elena," said Lauren. "He asked her if she could come up with some verses to go with it, and she did."
The song tells of a little girl who's crying at carnival when she meets up with a moko jumbie:
I'm walking down the carnival looking at colored flags
When I see a little girl who looks so sad
Don't see why she could be crying
They say carnival's great and they're not lying
Chorus:
Little girl, why are you crying in the middle of carnival
Island pearl, you should be laughing with your family and friends and all
Little girl, sometimes the things they say can make you feel so small
Island pearl, you should be dancing like a mocko jumbie that is ten feet tall
And so I told her, don't cry, no don't cry
Come on little sister let me see you smile
Don't cry, no don't cry
Come along and dance with me for a while
There's no shade, plenty sun
Wouldn't you rather be having your fun
Elena explained how the song came about. "My grandpa started it. He liked the contrast between the small girl and the tall mocko jumbie, and the contrast between her sadness and then happiness."
On the recording, John plays melodica — an instrument that's a cross between a harmonica and a keyboard, as well as a standard keyboard. Bo plays the 8-string guitar (which includes bass). Elena sings and also plays melodica, and Lauren sings background vocals. Lemuel "Laz" Liburd, part of their island musician family, plays drums. Elena's younger brother Otis, now eight, will record some percussion for the final version.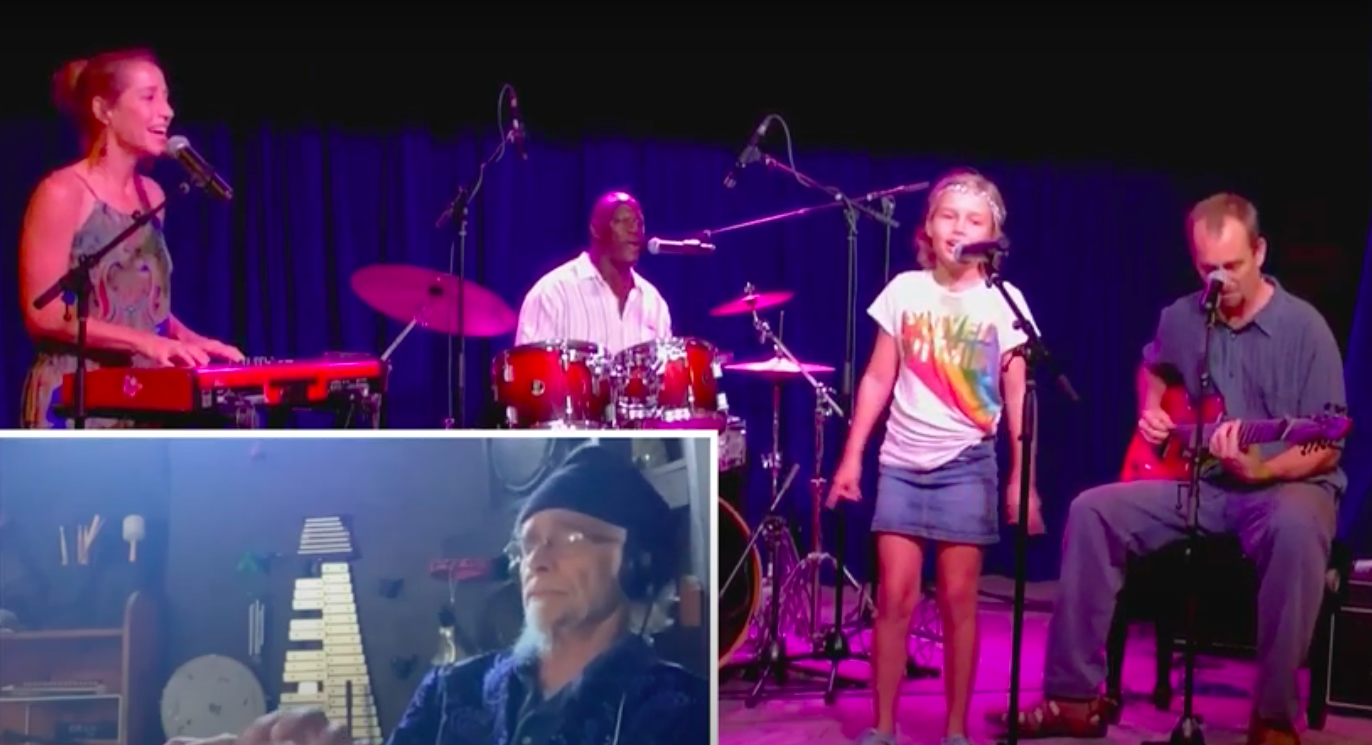 The videographer for the project is William "Bill" Stelzer who works with numerous St. John arts organizations and community groups. During the parade, he'll be filming Yisrael Peterson and his new group of young moko jumbie performers who will be making their St. John carnival debut this year.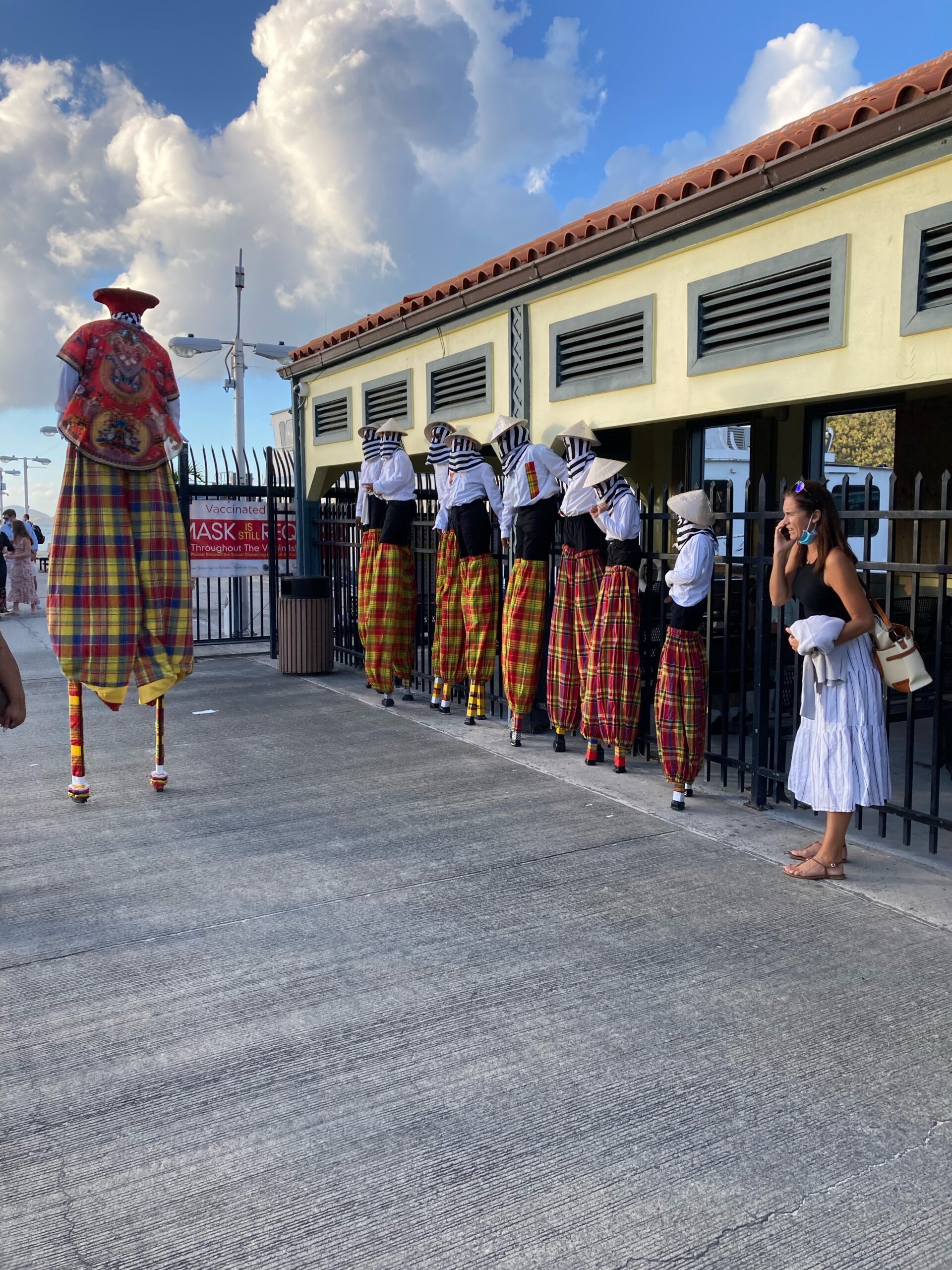 When the final video is completed, it will be available on Lauren and Bo's YouTube Channel. Here's a sample: