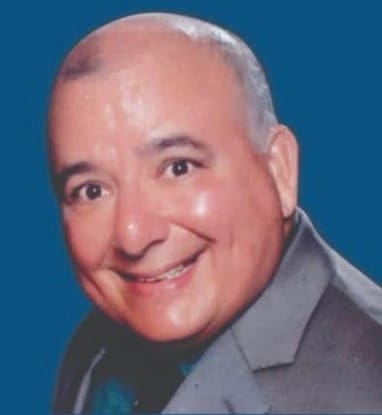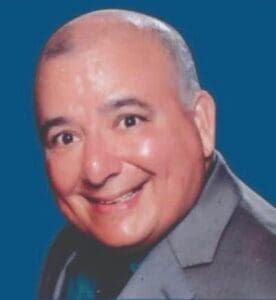 It is with deep sadness we announce the death of John Dewey Carson Vargas, who was also known as John D. Carson Jr. by the community of St. Croix.
John was born and raised in Old San Juan, Puerto Rico. He studied to become an accountant, and at the age of 23 got married to Sonia Gautier in Jan. 27, 1973, and moved to St. Croix in October of that same year. He lived on St. Croix for 45 years and loved its people and culture. He was loved by his many clients, many of whom called him "The Tax People" (for the private business he had owned). In 2019, he left St. Croix due to poor health and went back to Puerto Rico for medical treatment.
He was preceded in death by his sister, Maria Carson Feliciano (N.J.).
He is survived by his wife, Sonia Gautier Carson; and their son, John Dewey Carson III (Sarai García Carson) (P.R.).
He is also survived by brothers-in-law: Antonio Gautier Jr., (Virginia Rentas) (St. Croix), Ernesto Gautier (Iris Rodriquez Gautier) (Calif.), Israel Gautier (Myriam Pérez Gautier) (N.Y.); sisters-in-law: Carmen Gautier Medina (Raúl Medina) (N.C.) and Noelia Danois Flores (Antonio Flores) (St. Croix);
More survivors are his nephews and nieces: Gilberto Feliciano (Yalily Feliciano) (N.J.), Nelson Feliciano (Penn.), Diana Feliciano DeJesus (Joaquin DeJesus (N.J.), Maritza Feliciano DeJesus (Penn.), Evelyn Feliciano (Penn.), Ana Maria Feliciano (Penn.), Priscilla Gautier Villeda (Fla.), Lucesita Rentas Velazquez (David Velazquez) (St. Croix), Edalia Rentas Nieves (St. Croix), and Griselle Gautier (Fla.).
Other survivors include more nephews and nieces: Ernest Gautier (Zenia) (N.C.), Mauricio U. Gautier (St. Croix), Dotrice Gautier Sanchez (Hector Sanchez) (St. Croix), Jennifer C. Gautier Phelps (Calif.), JeannieMae Gautier Acevedo (Sebastian Acevedo) (Calif.), Caribelle Gautier Maldonado (Bienvenido Maldonado) (N.Y.), Anthony Gautier (Joselyn Gautier) (Penn.), Minnielle Medina Gonzalez (Jonathan Gonzalez) (N.C.) and Marinelle Medina (N.C.).
Survivors also include close and dearest friends: Victor Hernandez (Delia I. Vega Hernandez (P.R.), Efrain Lopez Jr. (Bexis Bellorin)(N.Y.), Amado Ramirez (Vanessa Pou Ramirez)(P.R.) and Willmar Acevedo (Carol Acevedo)(St. Croix).
Special thanks to those who helped in caring for John while he was very ill: Clara S.Vazquez (P.R.), Lisbeth Urueta Vivanco (Martín BnRubain) (P.R.), Jorge Marrero (Brenda Marrero (P.R.) and Efren Gines (Angie) (P.R.).
We would like to thank all of the beautiful people of St. Croix who showed their love, compassion and interest in John's health and words of encouragement when it was known that he fell asleep in death. St. Croix was John's second home and he loved it, but he went back home (P.R.) to die.
The words of Ecclesiastes 9: 5,6,10 give us strength and consolation to know the condition of our love ones that have died and that soon in the near future they will be resurrected (John 5:28,29) to life "here" on earth but in an earthly paradise.
For more information, search in the internet page JW.ORG