Expressions of Freedom's major group show of 15 artists opens at the Cane Roots Art Gallery on Company Street in downtown Christiansted. The preview on Thursday from 4 p.m. to 7 p.m. is a "sneak peek" before the opening reception on Friday from 4 p.m. to 8 p.m. 
Gallery owner Sonia Deane invites the community to experience the arts through a sense of freedom: June 19, Juneteenth; July 3, V.I. Emancipation Day; July 4, U.S. Independence Day; and Aug. 1, Emancipation Day in other Caribbean countries – each being the catalyst for creativity during the summer months.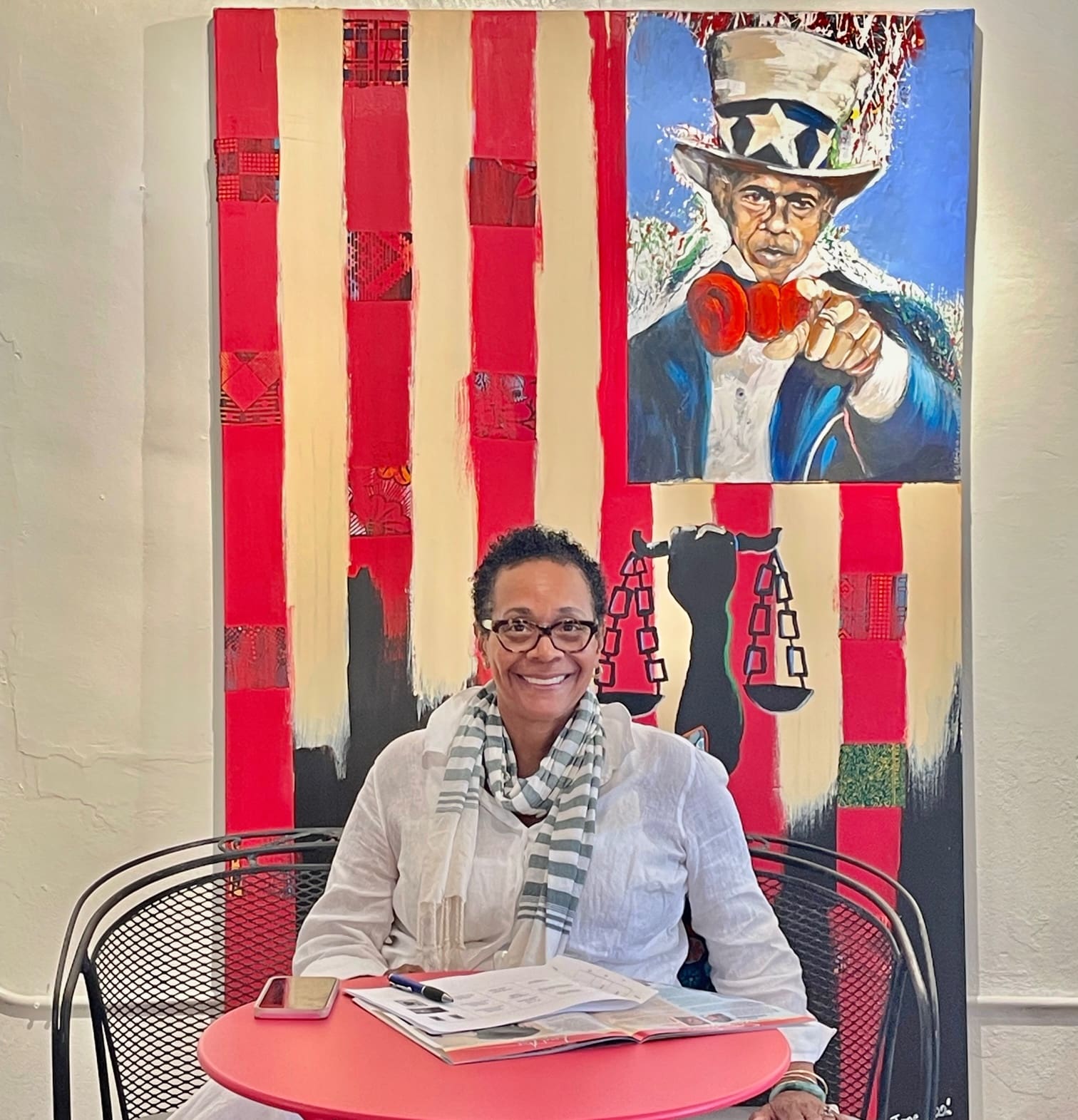 "I put the call out, and I was delighted to receive such a great response from the artists whose individual works will mark their freedom or lack of it through expressions of creativity. Let the convergence begin with the word 'freedom'," Deane said.
"There are many powerful works of art in the show that testify to the freedom of expressions that are all universal in their scope, drawing the viewer in … becoming one with the art and the artist … breathing the same breath. Patrons will venture to return again and again to feel that feeling of freedom in expression. And it's all at the gallery this summer until the closing, Sept. 23, the beginning of autumn," Deane said.
Mixed-media artist Tien Jameson comes from a family of artists and grew up watching her mother, Marcia Jameson, paint. Her African and Native American ancestors' struggles for liberation were the inspiration for her "Expressions of Freedom" sculpture, "Inyoni," which means "bird" in Zulu.
"A bird in flight is considered to be a universal emblem of freedom. In Native American cultures, a bird's feathers represent freedom as well as trust, strength, wisdom, and honor. I have incorporated symbols of freedom throughout this work, including Ozella quilt codes that were created by enslaved Africans to secretly guide each other to freedom on the Underground Railroad," said Jameson.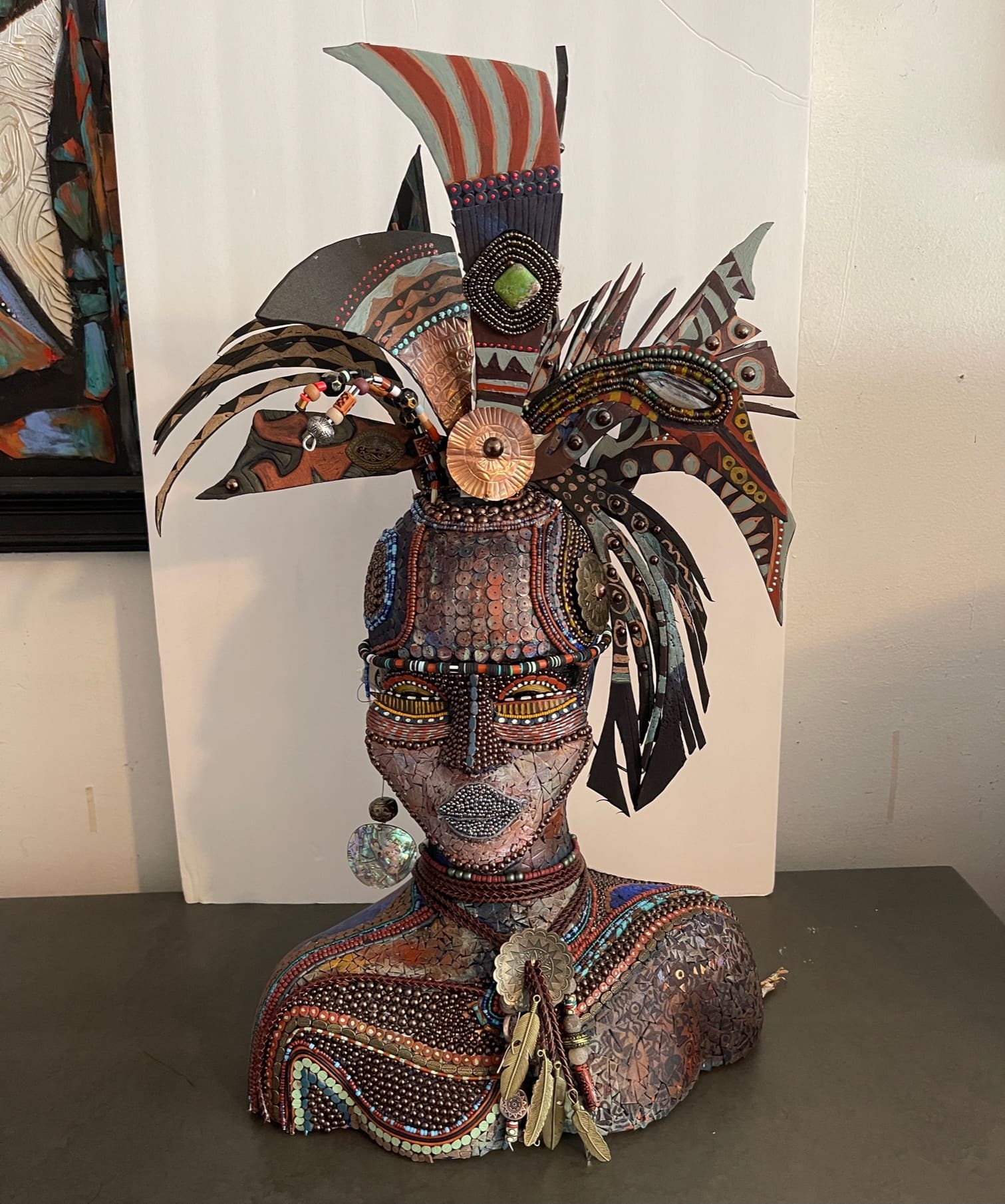 St. Croix multi-media painter and muralist Deja Belardo uses her tools and gifts as a painter to tell stories of people who have been exploited and forgotten in our society as her "Expressions of Freedom." "I am: Already Exalted" – "I was born of a black woman; I have the gift of God" is inspired by the disproportionate and high rate of maternal mortality of African American women. "Black women are the most oppressed group in the United States, so the halo behind the subject is meant to challenge the lack of representation of black women as holy figures in the art historical canon," said Belardo.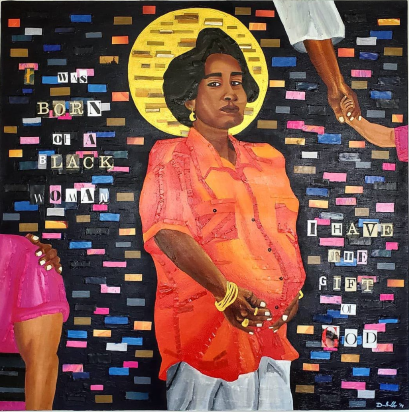 St. Croix's acclaimed visual artist and sculptor, El'Roy Simmonds' "Green Jumbie" is his "Expressions of Freedom." His Mocko Jumbie collection "pays homage to these symbolically spiritual dancers and aims to capture their essence while documenting their role in the U.S. Virgin Islands through art." According to Cruzan foodie, a cultural blog and resource for Virgin Islands culture, "Mocko Jumbies" are one of the oldest parts of Virgin Islands' cultural heritage. It dates back to a time when Africans were brought to the islands over 200 years ago. When we see them at cultural celebrations, they are an immediate reminder of Virgin Islands' history, heritage, and culture.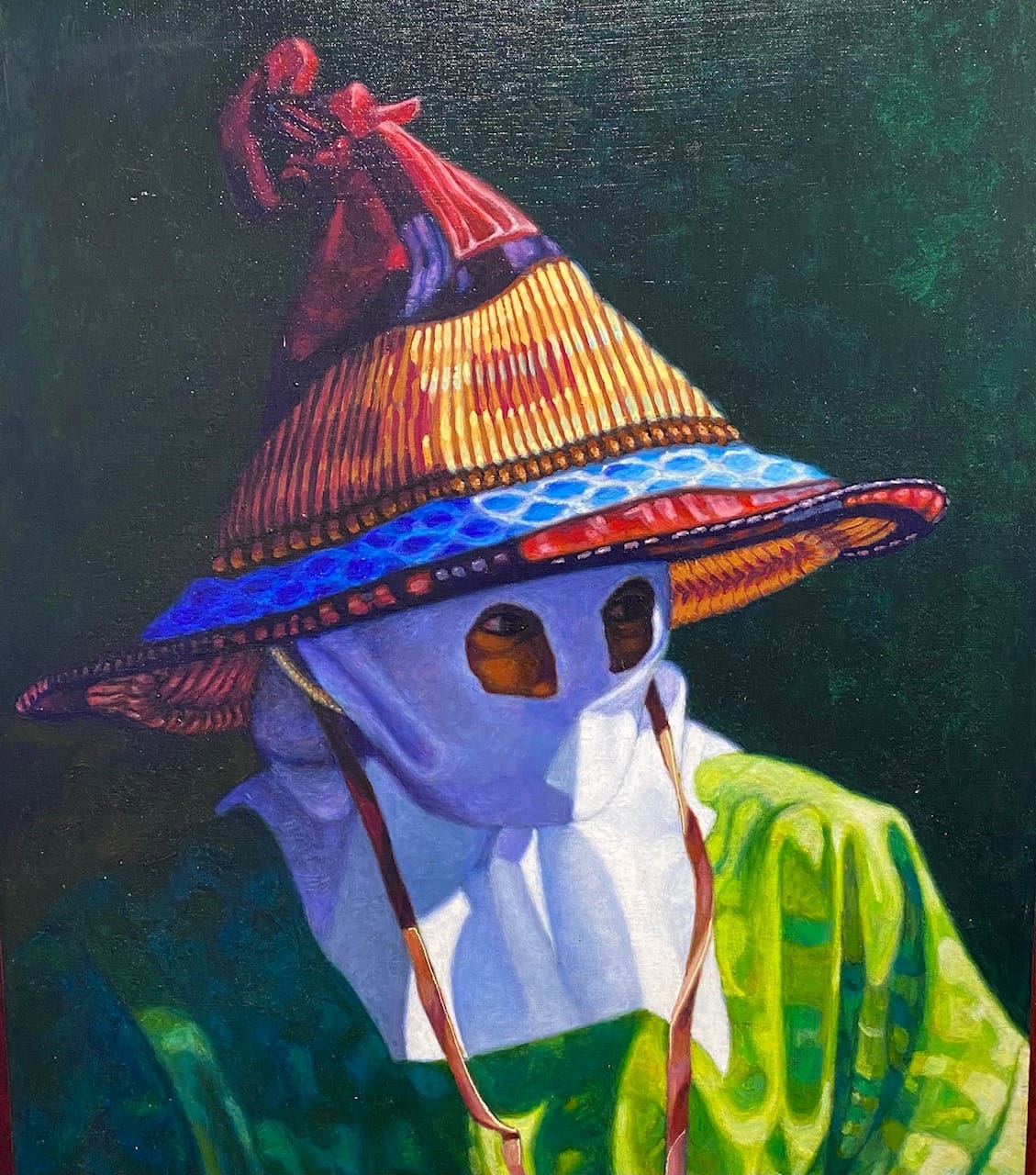 Cane Roots Art Gallery will offer multiple artistic activities under the summer canopy of' "Expressions of Freedom." 
"Forgotten Lands" volume 04 will be launched.
A Workshop in Poetry will be available.
Expressing yourself through art is on its way.
For more information: