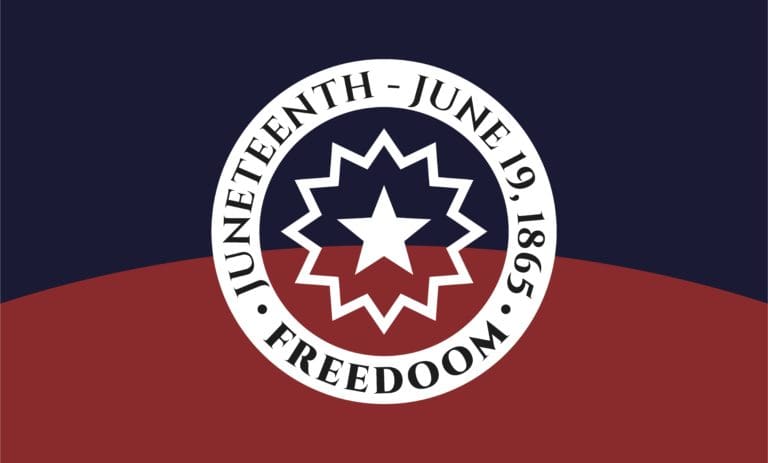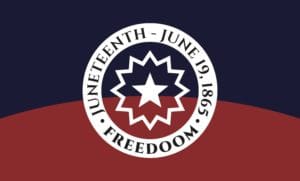 Please note that Friday, June 17, all Frederiksted Health Care Inc. sites will be closed in honor of Juneteenth.
This is the first year that Frederiksted Health Care Inc. will be honoring this event as a board-approved company holiday.
Juneteenth is a federal holiday in the United States commemorating the emancipation of enslaved African-Americans. It is also often observed for celebrating African-American culture.  Originating in Galveston, Texas, it has been celebrated annually on June 19 in various parts of the United States since 1865.
The announcement of General Order No. 3 made by Gen. Gordon Granger of the Union Army, proclaimed freedom for enslaved people in Texas, which was the last state of the Confederacy with institutional slavery.
It is important to mention that to our best knowled Frederiksted Health Care Inc. is the first privately owned nonprofit organization in the United States Territories to adopt this holiday and honor this most important date in our history as Black Americans. We are making history!
*However, the day was recognized as a federal holiday on June 17, 2021, when President Joe Biden signed the Juneteenth National Independence Day Act into law.
Why is Juneteenth's commemoration important to Virgin Islanders?
Juneteenth is symbolic for Virgin Islanders because it marked ending slavery on U.S. soil.
The commemoration of Juneteenth truly embodies the fundamental truth of the sustained racism that has continued to propagate despite past civil rights movements which sought equality for Black Americans. Juneteenth marks a day of liberation, resilience and fortitude for Black Americans. The injustices and pain that many have suffered at the hands of white slave owners have shaped the way that Blacks operate in society and navigate a country in which non-white people have historically been viewed as second class citizens.
Frederiksted Health Care Inc. support employees that come from demographics that have historically been marginalized through their company policies, workplace culture and corporate social responsibility. Giving employees a day off to celebrate Juneteenth and engage with their communities in a productive way is one step leaders can take to move the needle on corporate social responsibility. But they can also use Juneteenth as an opportunity to educate white employees on issues Black people face, both in and out of the workplace.
This holiday goes beyond giving Black employees an opportunity to celebrate their heritage and acknowledge the relentless struggle to rise from slavery. It has extended into a call for the rest of the country to acknowledge the scars that slavery has left throughout the United States and remnants of racial injustice that Black people deal with, particularly, in the area of disparities in healthcare in the U.S. This holiday is opportunity to educate all employees about a reality that may be far removed from many of them, the reality of systemic racism and pervasive injustice in U.S.
We celebrate Juneteenth in solidarity with and support for Black Lives Matter, LGBTQ-IA and for a high standard of quality health care as divine human right for all, regardless of the ability to pay. #ActionforEquality.
Regards, Rodney Santiago-Kidd
Editor's note: Rodney Santiago-Kidd is the director of Frederiksted Health Care Inc.' Division of Human Resources and Corporate Compliance.