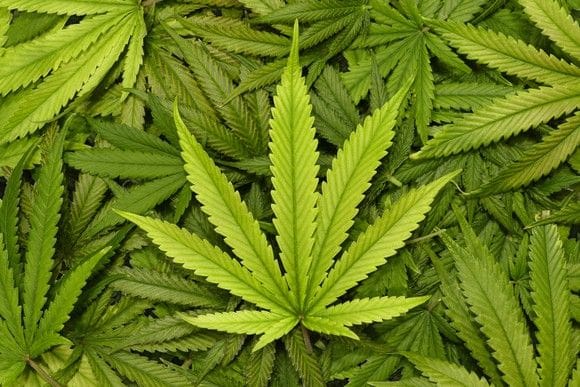 If recreational cannabis is legalized, Gov. Albert Bryan Jr.'s $10 million tax revenue expectation is a good first-year estimate, an industry expert said this week. If government and the U.S. Virgin Islands' marijuana retailers managed it correctly, that annual tax revenue could soon grow to $50 million, he said.
In explaining his 2023-2024 budget proposal, Bryan called his $10 million expectation modest.
Beau Whitney, a cannabis-industry economist, agreed, saying the potential is far higher so long as tourists partake. If it were locals alone, he feared the U.S. Virgin Islands didn't have the population to sustain the associated regulatory expenses of adult-use recreational cannabis.
Whitney and his Oregon-based company, Whitney Economics, provide data analysis and economic forecasting for the National Cannabis Industry Association and others. He had crunched the V.I. numbers a few years ago and found just a $4.4 million total potential market if four percent of residents used cannabis. He concedes the percentage-of-users number is likely vastly low but he uses this as a base point. The Centers for Disease Control puts the number closer to 18 percent of Americans who use marijuana. If, however, four percent of nine million tourists are in the territory's cannabis market, the potential sales and taxes revenue leap higher.
"So then that makes it really appealing," Whitney said Wednesday. "The total nugget is at $50 million, but you have to ramp into it."
Whitney, speaking by telephone from a cannabis industry conference in Seattle, has modeled this ramping up from state to state and found it very predictable. It starts slowly, he said and requires both government and private industry to follow best practices.
In Bryan's last State-Of-The-Territory Address, he asked Senate legislators to pass a recreational use bill, reminding U.S. Virgin Islanders there was already a thriving underground marijuana market all around them. The goal is to move people out of the illegal market.
By limiting cannabis tax to 10-to-15 percent and offering plenty of retail venues, legal marijuana could upend the underground market, capturing up to 90 percent of total illicit demand over time, Whitney said.
"Consumers are extremely price-sensitive," he said. "If you don't compete on price then people just remain in the illicit market."
People are willing to pay a premium to avoid risky illegal activity. If the legal price is too high, or there are too few places to buy cannabis, the illegal market will simply be emboldened, Whitney said. Washington State, where cannabis is taxed at nearly 46 percent, and Illinois, which has very few retail cannabis spaces, are examples of this.
Illinois — with its comparatively massive population — has converted just 32 percent of the illegal marijuana market to legal sales because the state severely limited licenses to sell, he said.
"You need to have a whole bunch of stores to have access so people can maximize their participation," Whitney said. "That's the key."
In New York, where lawmakers have passed a recreational use law but are still arguing how to implement it, the illegal market is emboldened enough to open storefronts. In states like New York, where only medical marijuana is currently available, patients are getting their cannabis card and then only buying from the illicit market because it is so much cheaper, he said.
"Another tactic is to incentivize illegal actors into the legal market. Give them amnesty or don't sue them for back taxes or money laundering or anything like this," he suggested. "By inviting the illicit channels into the legal space, it's more successful."
Home-grown cannabis — for personal use only, not for sale — doesn't make much of a dent in tax revenue, he said. It represents less than 5 percent of market supply across the United States. Marijuana is harder to grow well than many people think. Like home brewers soon find out, quality is often low and quantity limited.
"People get all excited about growing weed and then they find it's not as easy as they thought it was. It's kind of like growing tomatoes," he said. "Usually there's one or two cycles of home growing and then after that they just default back into the legal, commercial market."