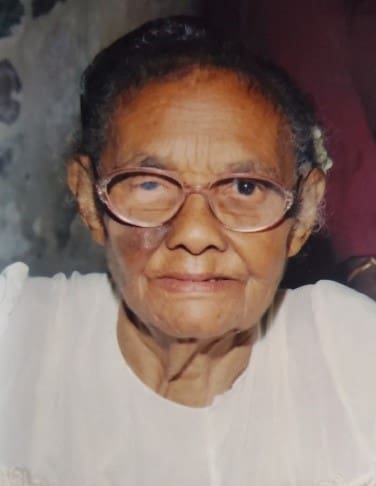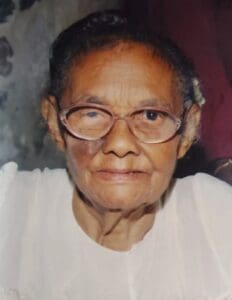 Amada Reina Soto Gutierrez of Estate Colquhoun died on May 20. She was 100 years old.
She was preceded in death by her sisters: Maria Barker, Margarita Ayala and Alicia Soto; brothers: Jose Soto, Leonardo Soto and Christian Soto; nephew, Jose Barker; and niece, Margarita Ayala.
She is survived by her nieces: Gloria Barker, Alicia Barker, Amalia Barker, Lucia Barker, Maritza Ayala, Juana S. Velez, Marisol Soto and Clarisa Soto; nephews: Herman Heywood Jr., Helman Barker, Leonardo Soto Jr., Alejo Soto, Orlando Santo, Jose Soto, Christian Soto Jr. and Mario Ayala Jr.; as well as other relatives and friends too numerous to mention.
A viewing will be held at 9 a.m. followed by a funeral service at 10 a.m., Friday, June 10, at Estate Mountain Pentecostal Church. Interment will be at Kingshill Cemetery.