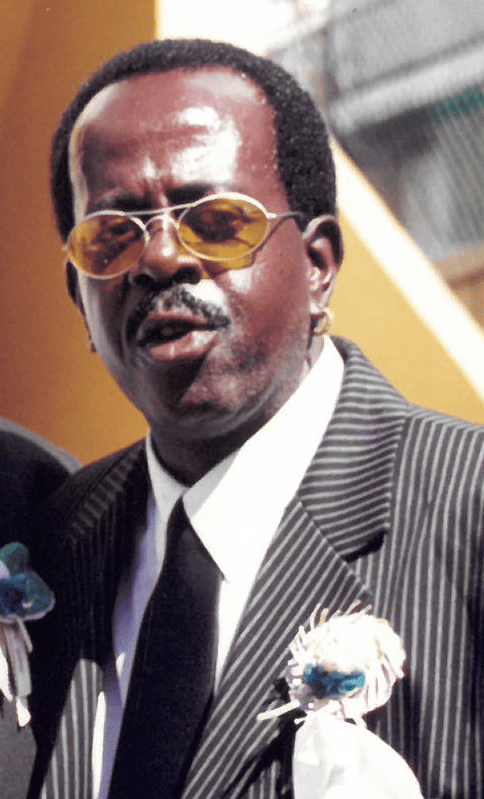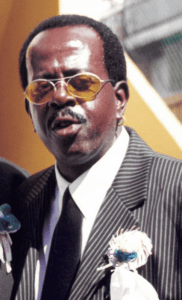 Bradley Thomas died on May 6.
He was preceded in death by his mother, Sanderila Blyden Farrington Thomas; father, James O. Thomas; sister, Lecia Farrington Gumbs; and brothers: Joseph "Ebbie" Farrington, Simon Farrington, Alfred Farrington and Monroe "Mocko" Farrington Sr.
He is survived by his wife, Michelle Piper Thomas; daughters: Cherokee Thomas, Tamara Thomas-Girley and Tamika Thomas; son, Bradley D. Thomas Jr.; sisters: Ethlyn Joseph, Ezmie Callwood and Sylvia Thomas; brother, Bradford Thomas; son-in-law, Antonio Girley; daughter-in-law, Theresa Thomas; and aunts:  Gladys Hill, Dahlia Poore, Valdiva Blyden, Ellen Blyden Vanbeverhoudt, Gretchen Thomas and Rosita Rabsatt.
He is also survived by great uncle, Robert (Barracuda) Thomas; adopted uncles: Cecil Penn and Louis Penn; grandchildren: Jenniah Foster, Tamia Sims, Daijah Somersall, Jhamara Hamilton, Bryanna Wiggins, Julicia Thomas, Christian Gideon, Judianne Gideon, Trinity Hamilton, Javen Girley, Elijah Girley and Bradley D. Thomas III; and great-grandchildren: Jhaloni Hamiliton, Syrai Reed, Armoni Hamilton, Ky'wuan Foster and Bryson Sims.
Other survivors include numerous nieces, nephews, and cousins; and the Skelton, Thomas, Stout, Toma, Fahie, Foy, Rabsatt, Smith, Frett, Lettsome, Penn, Stevens, Jennings, Vanterpool, Valmond, Blyden, Farrington, Turnbull, Todman, Freeman, Gumbs, George, Callwood, Hodge, Dawson and Scatliffe families, as well as the CAHS Class of 1969.
Tributes can be sent to bradleythomas3@hotmail by June 1.
The first viewing will be held from 4-6 p.m., Thursday, June 9, at Turnbull's Funeral Home.
The second viewing will be held from 9–10 a.m. followed by a funeral service at 10 a.m., Friday, June 10, at Bethel Baptist Church. Interment will be at Western Cemetery No. 2.
Funeral arrangements are entrusted to Turnbull's Funeral Home.