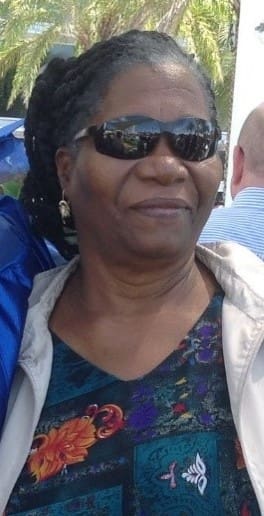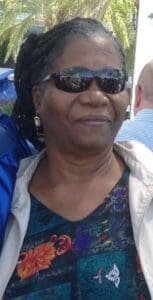 Martha Raphael (nee Thomas), 81, of Strawberry Hill, St. Croix, U.S. Virgin Islands, passed away on Monday, April 25, in Nashville, Tenn.  She was born on Aug. 22, 1940, on the island of Dominica, West Indies. She migrated to St. Croix, U.S.V.I. in 1967.  She held several jobs throughout her adult years, to include at Antilles and Rosa Watch Factories, St. Dunstan's Episcopal School and Dominion Equity Inc.
She earned her associate of arts degree from the University of the Virgin Islands in May 2005 and worked as a paraprofessional in the V.I. Department of Education for approximately 10 years, until her retirement in 2015. After her retirement from the Department of Education, she served as a volunteer at the Sunny Isle Baptist Church School.
She was an active member of the Sunny Isle Baptist Church (SIBC), singing in the choir for over 35 years, serving as a Sunday school teacher for over 35 years and as a member of the Women's Fellowship, Beauty from Ashes and God Answers Prayer (GAP). Martha also held a Bible class at her home most Saturday afternoons for over 20 years.
Martha was preceded in death by her father, Louis Marcelto Thomas; mother, Margaret Michael; sons: LeRoy and Desmond Raphael; brothers: Alexander Michael, Grenthel and Mark Thomas; and sisters: Cynthia and Jennifer Thomas.
She leaves to cherish her memory her husband of 63 years, Thomas Raphael; sons: Samuel (Glenda), Derek "Alula" Erwin (Tracy), Isaac (Jacqueline), Micah and John (Sarah Lawryck) Raphael; grandsons: LeRoy Michael, Marcus Anthony, Malcolm Phillip, Stephon Pierre, Malik, Adé, Desmond Isaiah, Malaika Mzuri (Andrea), Mwai Ibrahim Mosi, Ishaq Jamil Mosi, Ismaiil Naeem Raphael and Derrick James;  granddaughters: Monique Gittens M.D., Mekiya (Andre) Cadet, Monet (Damien) Cartwright, Jai Raphael, Danielle Marie Hawkins, Haleigh Ariel Wilson, Danielle LeKesha (Kevin) Sierra, Gabrielle LeShea, Imani Amali, Alek-Wek Sky, Malaika, Jasmine, and Jemiya Raphael, Josian Lake, and Shanna and Kelsa Raphael; great-grandsons: Elijah Malone, Malik Elijah and Micah Raphael, Desmond Elijah and Josiah Sierr, Carl "Tre" Randolph, Jaden Thrash, Levi and Eli King, Clinton Raphael, Justin Miguel Shillingford and Nashon James; great- granddaughters: Janae and Jayla Gittens, Malika, Nahla, Laila, and Elana Raphael, Mariah LeShea Sierra, Aubrey McKenzie Randolph, Dyemond Chism, Emerald Raphael, Jade Cartwright, Elisa James [Calif., Dom, Fla., Ga., Tenn., Texas, USVI].
Other survivors include brothers: Gabriel Mitchell, Luke (Arlene), Anthony, David, Gerard and Isaac Michael, Monseigneur Eustace,  Stanislaus Thomas  and Julius Corbett; sisters: Ann Mitchell, Catherine (Daniel) Ormond, Dr. Noreen Michael, Ruth James and Pearl Thomas; nephews: Roy, Larry (Terue) and Glen (Kate) Mitchell, Ifor, Irvin (Andrea) and Luke (Heli) Michael Jr., Daniel Jay (Nakiba) Ormond, Jimmy, Toby and Miles Michael, Tremain, Loic, Earl and Nick James, and Aron and Fitzpatrick Airall; nieces: Jennifer (Mourace Scott) and Melinda Mitchell, Simone Michael, Jacqueline (Dr. Anargyros) Sarafopoulos; Jennifer Michael; Sarah (Andrew) Campbell, Pearl (Miguel) Hill, Priscilla Ormond, Dr. Siobhan (Stephen Girdlestone) Michael and Renata (David) Graver, Abigail Michael, Jamila James, Shereka Wright, Jamari Searcy, Emarsha, Jahdae and Kimberly Charles, Onie and Sannie, Marcia and Melissa Airall; great nephews: Zaid Nodier Diaz Mitchell, Tauren and Tevin Mitchell, Dylan Michael, George Sarafopoulos, Joshua and Jordan Michael, Louis, Dylan and Harry Benson, Joshua and Jehovanni Hill, Miles and Beau Girdlestone, Kymontae, and Zion and Jadyn Wright; great nieces: Lya, Lyana and Tallia Mitchell, Yasmin Michael, Chloe Sarafopoulos, Chelsea Benson, Lena and Lexi Michael, Sienna Graver, Aurora Michael, Amori Wright, EarlAnn James and Elanie Charles; great grandnephews: Freddie and Henry Benson; great grandniece, Blu-belle Benson; other daughters-in-law: Mona and Marquette Raphael; sisters-in-law: Nathalie (Clifford) Airall and Lucy Michael [CAN, Dom, Fla., France, Ga., Guadeloupe, Ohio, Panama, Tenn., UK, USVI].
Numerous cousins, to include: Josephine Christopher and family, Cecil Shillingford, Judith (Hartley) Henderson and family, Gertrude Webb and family; special families and friends: the Baptiste, Barrant, Bubar, Chaseau, DeCaille, DeLeon, Eusebe, Henley, Luke, Mitchell, Providence, Simmonds, Singh, Valmond and Wiltshire families and Teresa Rambaran; members of the Sunny Isle (particularly the Beauty for Ashes and God Answers Prayer groups), Altona, Frederiksted, and Way of the Cross Baptist Churches; as well as other relatives and friends too numerous to mention. [Dom, F;a., Ind., USVI]
Arrangements are entrusted to James Memorial Funeral Home Inc., 4040 Estate LaGrande Princesse, Ste. 9, Christiansted, St. Croix, USVI, (340-718-8663). The first viewing is scheduled for 5:30-7:30 p.m., Friday, May 20, at the James Memorial Funeral Home Chapel.
The second viewing will be held from 9-9:55 a.m. followed by funeral services at 10 a.m., Saturday, May 21, at the Sunny Isle Baptist Church, 2 Karaval, Melvin Evans Highway, St. Croix, USVI.  Interment will follow immediately at Kingshill Cemetery.
In lieu of flowers, please send donations to Sunny Isle Baptist Church with comment "The Martha Raphael Children's Learning Center." Tributes, memories and other expressions of condolences can be posted on www.Legacy.com.