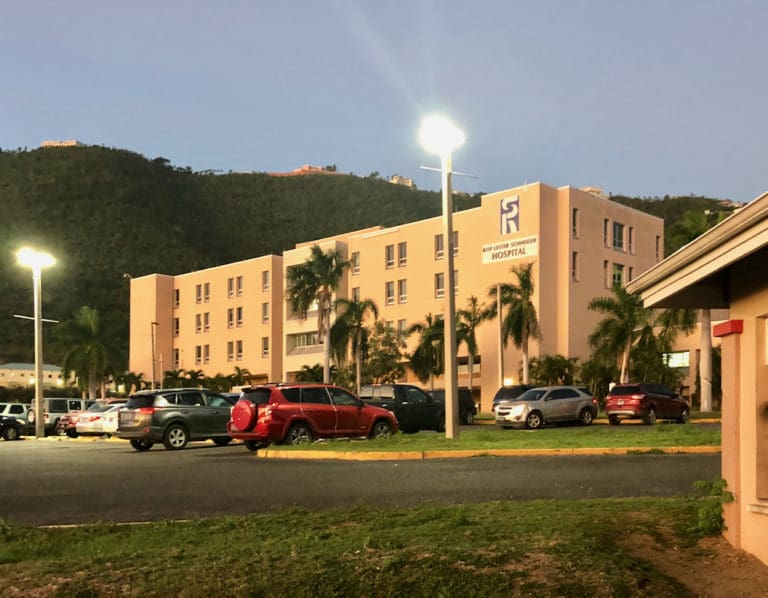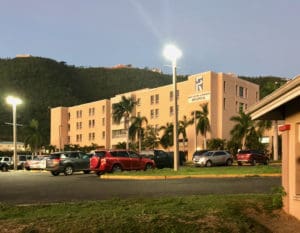 I sit here in my home at dawn on this blessed Easter morning thanking our Lord and Savior, Jesus Christ for his blessings and healing! My entire thoughts are to share my recent experience and say thank you to so many.
Last Monday, April 11, I travelled to St. Thomas with the intention of convening my senior team in a workshop on updating and improving our Policies & Procedures manual and with a very defined message to them that I wasn't able to deliver. Upon arrival into my office, I sat down and felt my heart racing. I was sort of incoherent for a minute. My confidential executive assistant, who knows me so well, came from her desk and said, "Boss you don't look right!" She immediately summoned other members of our staff who came and stared at me in somewhat disbelief or a look on their faces of helplessness. I want to thank Monique, Shalyn, Carlene, Janna and Dwayne who all tried to make sense out of what I was experiencing.
If you know me, I am not one who is afraid to share my medical history and most of my staff at one point or the other have heard me speak to my medical history. I instructed Ms. Wenner to get me on the next flight back to St. Croix. My condition continued to deteriorate at which time I told her to get Lamar to come take me to the emergency room. Both Lamar and Dwayne assisted me to get out of my chair as I was relatively weak as I looked at my staff gather around in amazement and somewhat fear. Lamar got me to the emergency room where I was met by the triage nurse who recognized that I was in distress and immediately got me into a wheelchair and onto a bed for further evaluation. The attending female physician whose name escapes me at this moment (please, forgive me), evaluated me and directed the attending male nurse to start an intravenous drip along with blood draws as a common course of treatment. A wonderful friend of mine that works there provided me access to her computer such that I could bring up my medical history for the doctors to gauge a path forward. Just a plug that keeping good electronic medical records does save lives, no joke! I say "thank you" to the emergency room staff who rendered care to me.
As time progressed and a determination of treatment was made by Dr. Sterling, cardiologist, I laid there basically talking to myself in not so many good words. Lamar, our director of security and investigation stood by my side doing what he does best. I proffered to him that it was okay for him to leave and return to the office, he just gave me that look. Anyway, in comes my chairperson of the VIL Commission, Ms. Jenifer O'Neal, who displayed just the largest degree of humility. Jenifer stood by my side and continuously reassured me that I would be okay. A busy lady, Jenifer stayed by my side for hours and spoke to me, comforted me, not as my boss but as a loving friend, until my wife arrived. She eventually left but subsequently returned to check on me throughout that day and the next. Jenifer, God bless you!
It was determined that I would be sent to ICU for further care later that afternoon, the receiving nurses were awesome and made me feel extremely comfortable while I made fun of them and my wife. Lamar once again not willing to leave my side. Wow! It was determined that I needed a procedure to get my heart back into sinus rhythm, which was performed the next morning.
God has a funny way of telling us to slow down. This experience gave me an opportunity to reflect on my past and future. I was raised to be a public servant. We've heard the cliché, "to whom much is given, much is required." In life there is a certain percentage of us that are called to lead but some for personal wealth and benefit, some of us who give wholly of ourselves regardless, then there are those that just sit by the way side and criticize but offer no solutions just highlight the problem. I guess there's room for all of us! Again, I have chosen the role of servant leadership, as often as I feel my efforts are going in vain, assaulted or unrecognized, I press on because I truly believe that I am in this world to make a difference for the betterment of all of us. This being said, I will not stop in my quest to be that person.
On my 'Cadillac' ride (wheel chair) from the ICU to the vehicle the young lady said to me, "Thanks for visiting the "Ritz Carlton-RLS Regional, and it was a pleasure taking care of you!" She also instructed me not to return unless it was to visit. This statement was the epitome of what health care in the Virgin Islands can be. I was treated with a level of care that all healthcare personnel are trained to provide.
I am one of those Virgin Islanders that have sought healthcare for more than 27 years at Cleveland Clinic, but I do recognize that when in need, healthcare at home is available. I can't say thank you enough to every one of you that have called, texted or reached out in some form or the other inquiring as to my status.
"God is a good all the time…!"
"To God be the Glory…"
Humbly and with humility,
Raymond J. Williams (Grovian to my bone!!!)