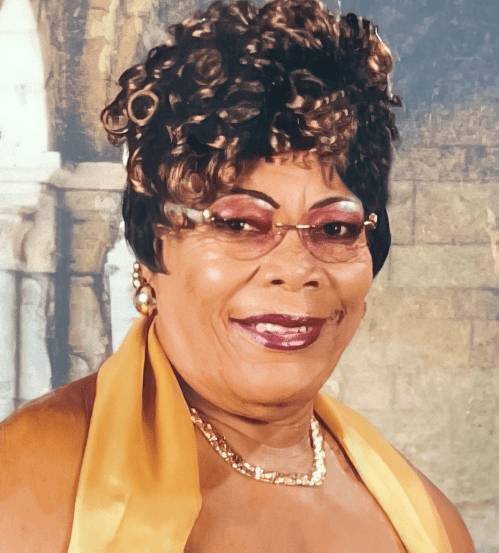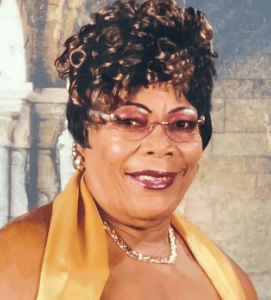 Eileen Cynthia Sheppard Pryce of Estate Castle Burke died on March 25. She was 75 years old.
She was preceded in death by her husband, Norris Pryce.
She is survived by her lifelong friend and first husband, Glenfield Barnard; children: David (Kenna) Isaac, Glenfield Barnard and Dawn Barnard; grandchildren: David Isaac Jr., Kadeem Mussington and Duane Isaac; great-grandchildren: Delante Isaac, Amir Isaac, Aiden Isaac and Nagee Mussington; sisters: Dulcie Pamela Joseph, June Lake and Veronica Lake Parker; brothers: Keithly Sheppard, Jerome (Dit) Lake, Tyrone (Kenya/Money) Lake, Cliff (Manya) Lake, Robert (Shaka) Lake and Clarence (Snake) Lake II; daughter-in-law, Coleen Barnard; sisters-in-law: Joy Sheppard, Gwendolyn Lake, Lisa Lake and Euclin Lake; and brother-in-law, Robert Joseph.
She is also survived by nieces: Karen Joseph, KerryAnn Sheppard, Alrica Sheppard, Jerissa Lake, Jadeysa Lake, Kimberly Lake, Nicole Lake-Talbert, Cerise Lake, Sherille Lake, Chantele Lake, Sharon Sheppard, Joyce Sheppard and Yolanda Lake and Francine Adella Baynes; nephews: Robert Tracey Joseph, Melvin Sheppard, Calvin Sheppard, Kevin Sheppard, Tyrone Lake Jr., Jordan Lake, Jamal Lake, Clarence Lake III, Darrell Lake, Jamel Lake, Keithroy Sheppard, Moody Sheppard Jr. and Colin Sheppard; great nieces and great nephews: Jade Falcon, Taylor Falcon, Jazmine Joseph, Tracey Joseph and Robert Joseph; Karri Ann Johnson, Kennedy Talbert, Avery Talbert, Jade Younge, Milana Lake, Joy Sheppard, Keleah Sheppard, Jessica Benjamin, Yasmine Bolen, Jayla Bolen, Santana Streater, Alanah Sheppard and Kelani Sheppard; and many other great-great nieces and great-great nephews too numerous to mention.
Other survivors include special cousins: Rolston (Bigs) Davis, Steadroy Davis, Leroy Davis, Juni Williams and the entire Williams family, Evelyn Sheppard and the entire Sheppard family, the Western family (Antigua) and many more family too numerous to mention; as well as special friends: Lynn Simon and family, Honorable Baldwin Spencer, Yvonne (Ackie) Jones, Cynthia (Patsy) Haywood, Jocelyn Henry, Rita Wilkes and family, Judith (Juicy) Figueroa-Ferdinand, Florel McFarlande, Shelley Edwards, Melville (Bloodstone) Boddie, Dean Roy (Mean Dean) Baptiste, George Tibu, Arlene Matthews, Tucky, Busta and many more friends too numerous to mention.
A viewing will be held from 5-7 p.m., Friday, April 22, at James Memorial Funeral Chapel.
Tributes and the eulogiy will take place from 9-9:55 a.m. followed by a funeral service at 10 a.m., Saturday, April 23, at St. John's Anglican Church. Interment will follow Kingshill Cemetery.