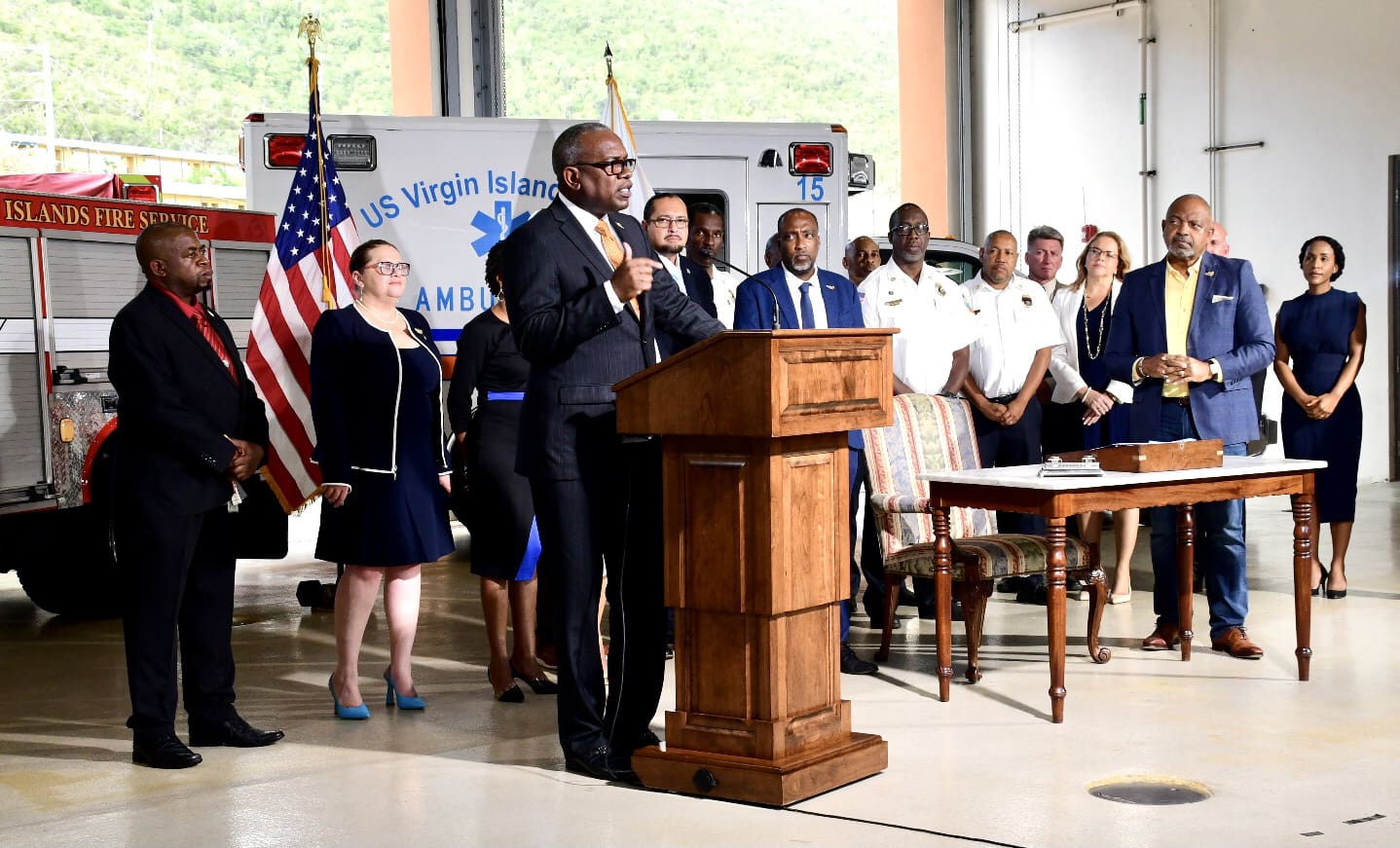 Looking at a broader goal of providing quick access to health care and streamlining response times, senators recently pushed a bill merging Fire Services and Emergency Medical Services through the full body, with Gov. Albert Bryan Jr. officially signing it into law Friday.
The bill signing was held Friday at the Omar Brown Sr. Fire Station on St. Thomas, capping off two years of back-and-forth between lawmakers and the administration over myriad issues, including union rights, salaries, employee termination and labor agreements. By the end of a March 24 legislative session, however, senators said the merits of the bill – expanding access to resources for emergency responders so they can better serve the community – outweighs the questions.
Under the new law, the territory's Emergency Medical Services will be a division of the V.I. Fire Service, which will oversee EMS. Bryan first submitted the proposal in 2019, then again in 2020 and for a third time in 2021.
At an earlier hearing on March 10, testifiers in support of the merger shared that the roles of a firefighter and emergency medical technician have evolved greatly over the last 70 years and that to officially bring the two agencies together would provide more resources for emergency response teams as there are "fewer fires and more medical emergencies" happening today.
During Friday's bill-signing ceremony Bryan noted that the proposal to merge the V.I. Fire Service and EMS had been in the works for 15 years. Had the bill passed when it was first introduced, more lives could have been saved as dispatch points increased, and more responders trained, he said.
Bryan also thanked Senate Vice-President Novelle Francis Jr. for his efforts to pass the legislation, along with Fire Service Director Daryl George and Health Commissioner Justa Encarnacion for their perseverance in seeing the measure passed into law.