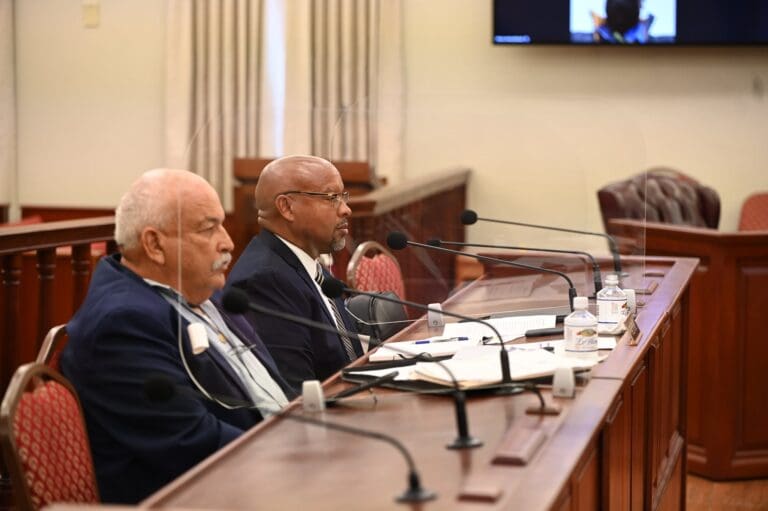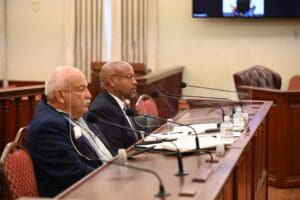 Senators expressed frustration at the lack of information on the planned merger of the Port Authority and West Indian Company on Tuesday.
WICO CEO Anthony Ottley spoke about challenges the organization has incurred over the last two years, including economic losses and channel dredging, but cited a non-disclosure agreement with the Port Authority as cause to not give any information on the merger.
Both entities are owned by the V.I. government and subject to the territory's Open Records Act and both of their records are subject to public disclosure. WICO is trying to get around that legal requirement by agreeing with VIPA not to disclose the information.
WICO has a history of not releasing information that led to a 2019 V.I. Supreme Court ruling stating it must adhere to the Open Records Act. In that case, WICO refused to release information on its decision to pay tens of thousands of dollars in rent for Gov. Kenneth Mapp. It later rescinded that decision.
Ottley said that "as an update to Governor Bryan's intent to transfer ownership of WICO to the Virgin Islands Port Authority, WICO has executed a mutual non-disclosure agreement with VIPA, and we continue to work on the terms of the transaction including the potential structure."
Ottley said the greatest advantage of the merger is the "opportunity for WICO to manage all of cruising to the Virgin Islands." He identified scheduling, curtailing the potential loss of ships, and introducing new ships to the territory as beneficial aspects.
Sen. Kenneth Gittens asked why the merger is taking so long to occur. "We're letting a golden opportunity go by," he said.
"We have a non-disclosure with VIPA," said Ottley. "I apologize, but I'm not able to go into the specifics about that."
Sen. Carla Joseph, the committee chairwoman, asked legal counsel if the non-disclosure agreement between VIPA and WICO violates the Open Records Act requiring government entities to disclose information to the public.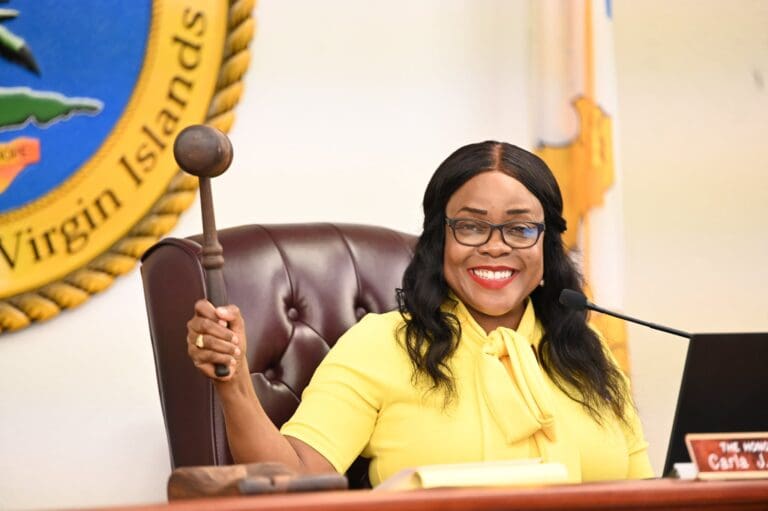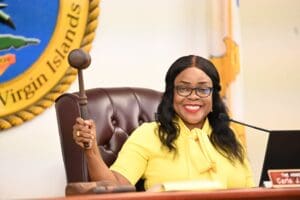 The Legislature's legal counsel representative, Nandi Sekou, agreed WICO could keep some information undisclosed. "Both the WICO and Port Authority, although they're governmental agencies, they're also set up as corporate entities." She added that "yes, their records can be examined. However, it is dependent on those records. They have the right to protect any proprietary information."
Gittens expressed that he was confused and needed more clarity on the matter.
Sekou said that "in terms of a nondisclosure agreement … the entities can keep that agreement private until that agreement is executed."
"Government entities as well, they have a right to let the people know what's going on with their affairs," said Gittens. "We're talking about public funds here and there should be no secret to that extent where the people can't know what's going on behind the scenes."
"These entities do not enjoy the same sovereign immunities as governmental agencies that are in the executive branch or even this branch or the judicial branch. They are set up as public corporations," said Sekou. "They can be sued if certain information is released to the public."
In this instance, both parties involved are wholly owned by the V.I. government and both are separately required to have their records open to the public, except regarding personnel matters and pending litigation.
Sen. Genevieve Whitaker asked Ottley, "What is the public reporting mechanism used at this time," regarding how information is disseminated to the public.
"WICO is required to submit our audited financials to this body," said Ottley. "That is what we have been doing and that is what we'll continue to do. That is the requirement of the Virgin Islands Legislature."
He added that federal funds are reported to the Office of Management and Budget monthly.
Ottley also shared with the legislative body that a reduction in their annual payment in lieu of taxes, also known as the PILOT, is one of WICO's most pressing operational needs.
According to the CEO, WICO's payment liability is over $9 million. WICO's last payment for their PILOT was in 2019 for $700,000. Ottley said WICO is hoping to be able to pay between $125,000-$200,000 for the PILOT in order to work on expanding operations and bring in revenues.
Sen. Novelle Francis asked how long WICO would like to maintain the relief.
"We're looking for the relief on a continual basis," said Ottley.
Lastly, a conversation was held about the St. Thomas Harbor channel dredging.
"In our channel, the ship cannot line up on the range," said Mark Sabino, WICO's director of Marine and Cruise Services. He was referencing ships that come to dock in the harbor.
"If the ship comes down the range, it's going to run aground," he said. "There's intrusions where the ship has to do an 'S' shape."
Sabino said dredging was last done 50 years ago. Ottley said that the lack of dredging affects cruise ship arrivals and that new, larger ships aren't able to dock because of it.
"Once the channel, turning basin and berthing area along the WICO dock are dredged, we will be able to receive the Oasis-class and larger ships. This will increase WICO's revenue and bring more revenue for the territory. It will also reduce the turning away of ships that want to berth in St. Thomas but can't because of berthing limitations in the territory," said Ottley.
Sens. Carla Joseph, Novelle Francis, Marvin Blyden, Javan James Sr., Franklin Johnson, Milton Potter, Genevieve Whitaker, Kenneth Gittens, Alma Francis Heyliger were present.