Expat Beverly Lockett lit a match on "Virgin Islands Politics (V.I.P.)," a public Facebook group with just over 1,400 members, commenting disbelief that the Virgin Islands Department of Tourism would sponsor a "private business."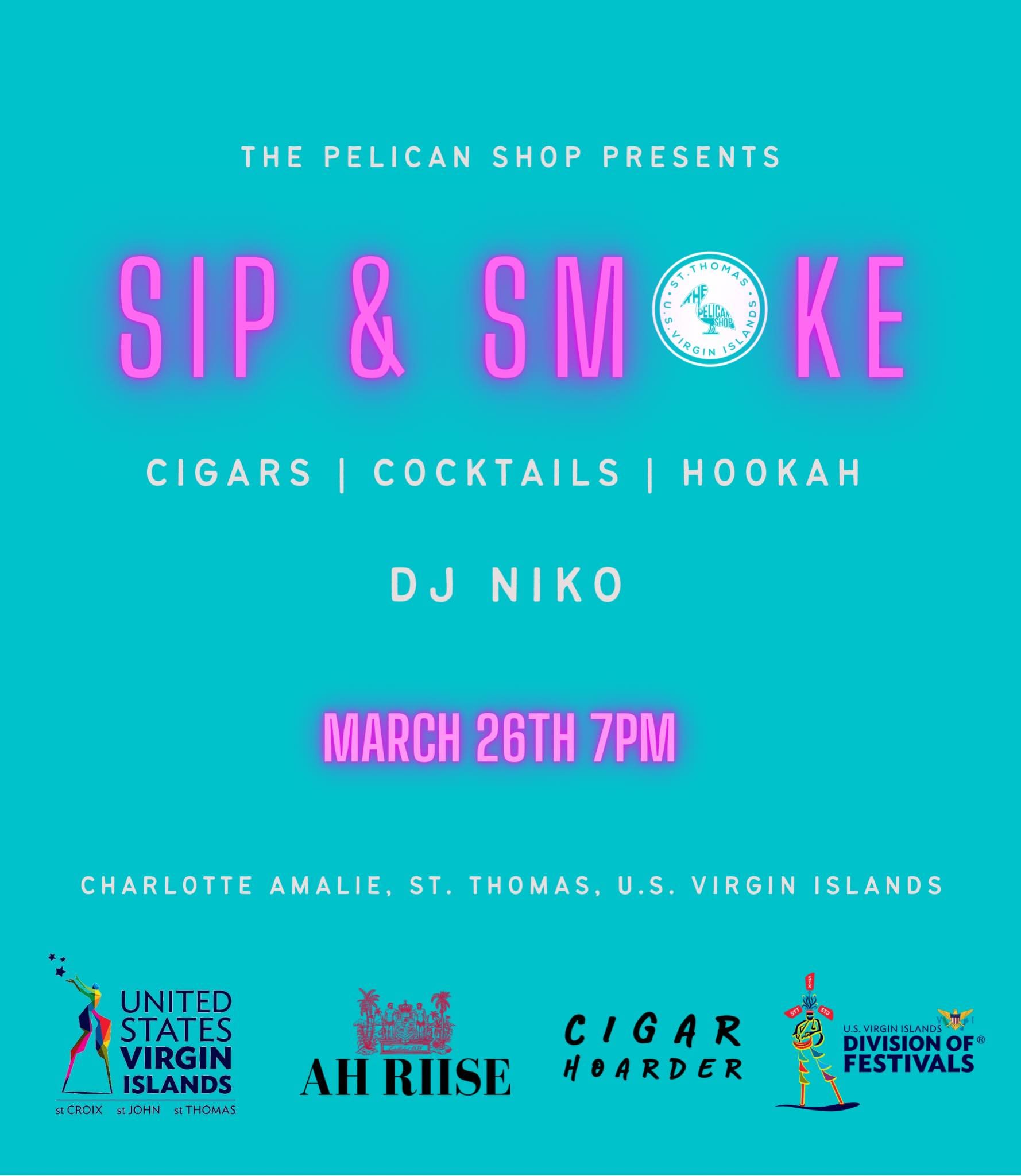 Some commentators agreed they couldn't understand the correlation between the government sponsoring a local small business when they should be promoting tourists to visit the Territory.
Some argued that the "Sip and Smoke" event on Saturday at The Pelican Shop, located in the A.H. Riise Mall on St. Thomas, saw no relation to promoting culture in the Virgin Islands. "VI-style Tourism" is one of the eight aspirational goals identified within Vision 2040, the 20-year economic development plan for the territory.
Lockett noted along the thread "the culture of drinking" should not be sufficient to garner support from the Department of Tourism. Brigitte Berry, among the seventy-plus comments, recognized a portion of the VI population enjoyed "the Caribbean art of rolled cigars," in opposition to what is viewed as Caribbean culture by the original author.
Furthermore, Berry noted the sponsorship closed the gap between supporting entertainment to tourists and residents with similar cultural interests.
Differences in opinion continued as to whether support should be for local-owned or for expat-owned businesses. The can of worms, many are all too familiar with, the identity of a "local," was simmered with others' certainty of the Pelican Shop owner being a local Virgin Islander. Several added concerns of the authentic impact of support when sponsoring businesses owned by non-residents.
What continued for many days, the initial blow of controversy underwhelmingly settled with an outpour of congratulations to the Department of Tourism. DOT was applauded for not only driving tourists to local businesses but, as noted by the Facebook community, to local-owned businesses in downtown Charlotte Amalie. The masses agreed, economically, it made sense to grow the historic town to its former state as a vibrant, booming place of entertainment and nightlife in St. Thomas through "supporting our own."
However, as only smoke remains, the question is unanswered. Will the Department of Tourism continue to drive the double-digit percentage increases of air travelers seen in 2021 to local-owned small businesses, or will they be overlooked by outside investors?