An exciting and magical moment will occur in St. Thomas on Tuesday, March 22, when the most majestic cruise ship in the world sails into the Crown Bay harbor. Royal Caribbean Cruise Line's Wonder of the Seas is scheduled to dock at the Austin "Babe" Monsanto Marine Terminal at 7 a.m.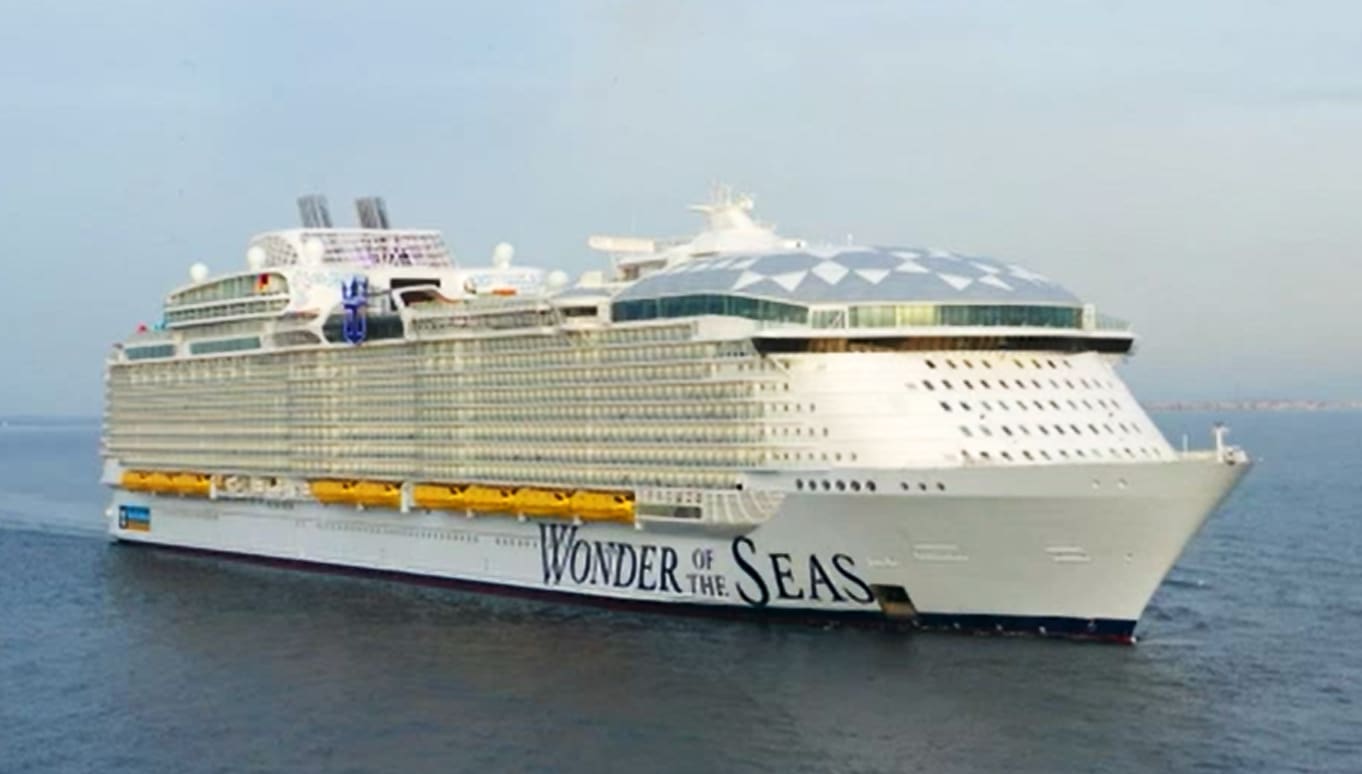 A Plaque and Keys Exchange Ceremony will take place at 10 a.m. between the captain of the ship, the Virgin Islands Port Authority, and other government and private sector officials to welcome the inaugural arrival. The ship is scheduled to depart at 4 p.m.
The Wonder of the Seas is the newest ship of Royal Caribbean Crusie Line's Oasis-class fleet and is the largest cruise ship in the world. This massive ship shows off eight unique neighborhoods, including the all-new Suite Neighborhood, a redesigned pool deck, an AquaTheater, and an all-new Wonder Playscape, featuring an underwater world studded with slides, climbing walls, and games.
Onboard, passengers can choose from 19 swimming pools, plus 20 restaurants, 11 bars, an ice rink, a casino, and even its own Central Park. The maximum capacity of this 236,857 gross ton ship is 5,518 passengers at double occupancy or 6,988 passengers maximum plus 2,300 crew. The ship has 18 decks, 16 of which are for passengers.
Cruise ship schedules for the territory are posted on VIPA's website:
https://www.viport.com/schedules-seaports.