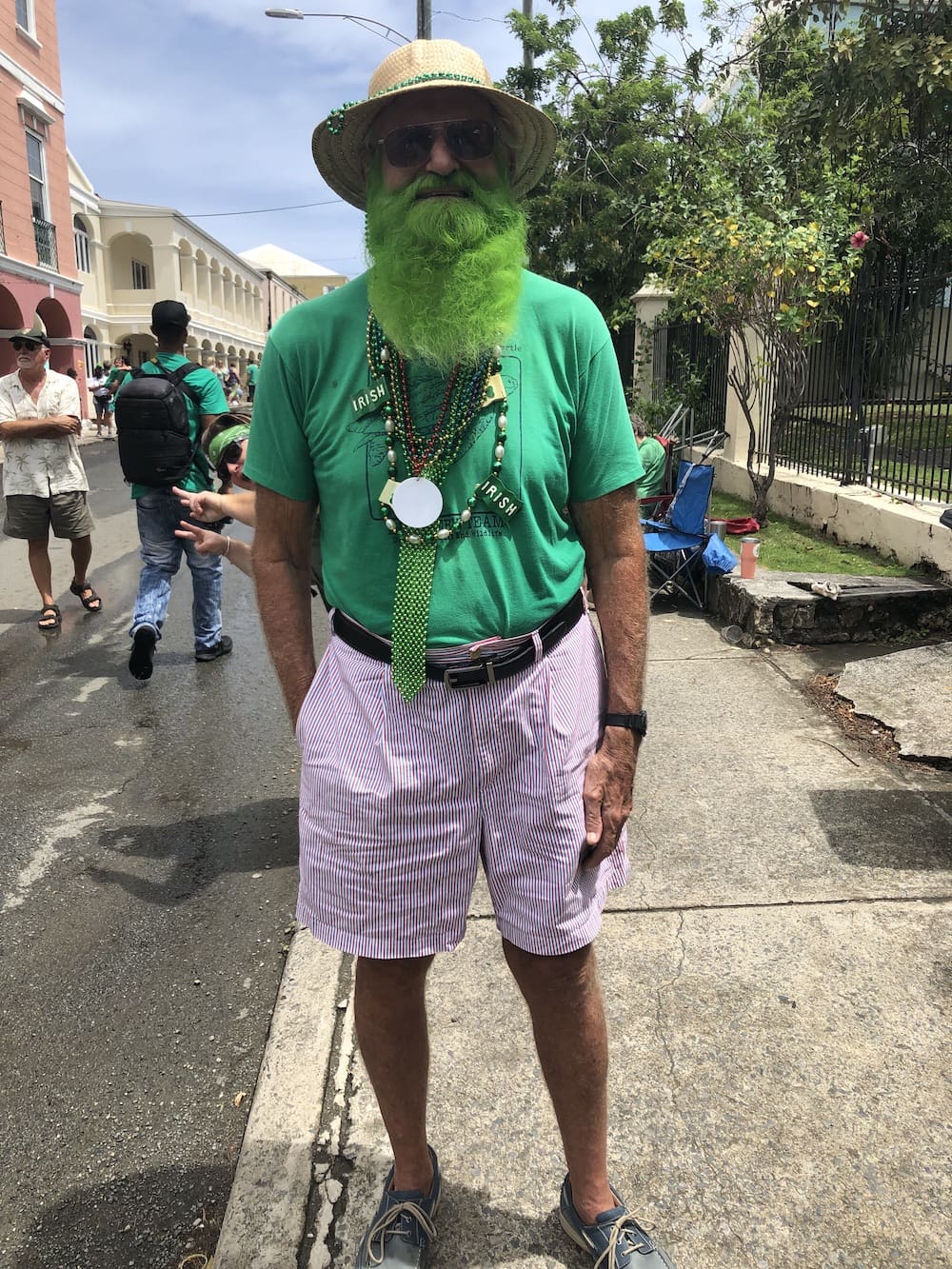 After two years of hiatus during the COVID pandemic, crowds in fanciful green garb lined King Street from Hospital past Prince Street to celebrate the 51st St. Patrick's Day Parade in Christiansted. For once, the sun was not beating down — clouds and a breeze cooled off the streets, and then the rain fell.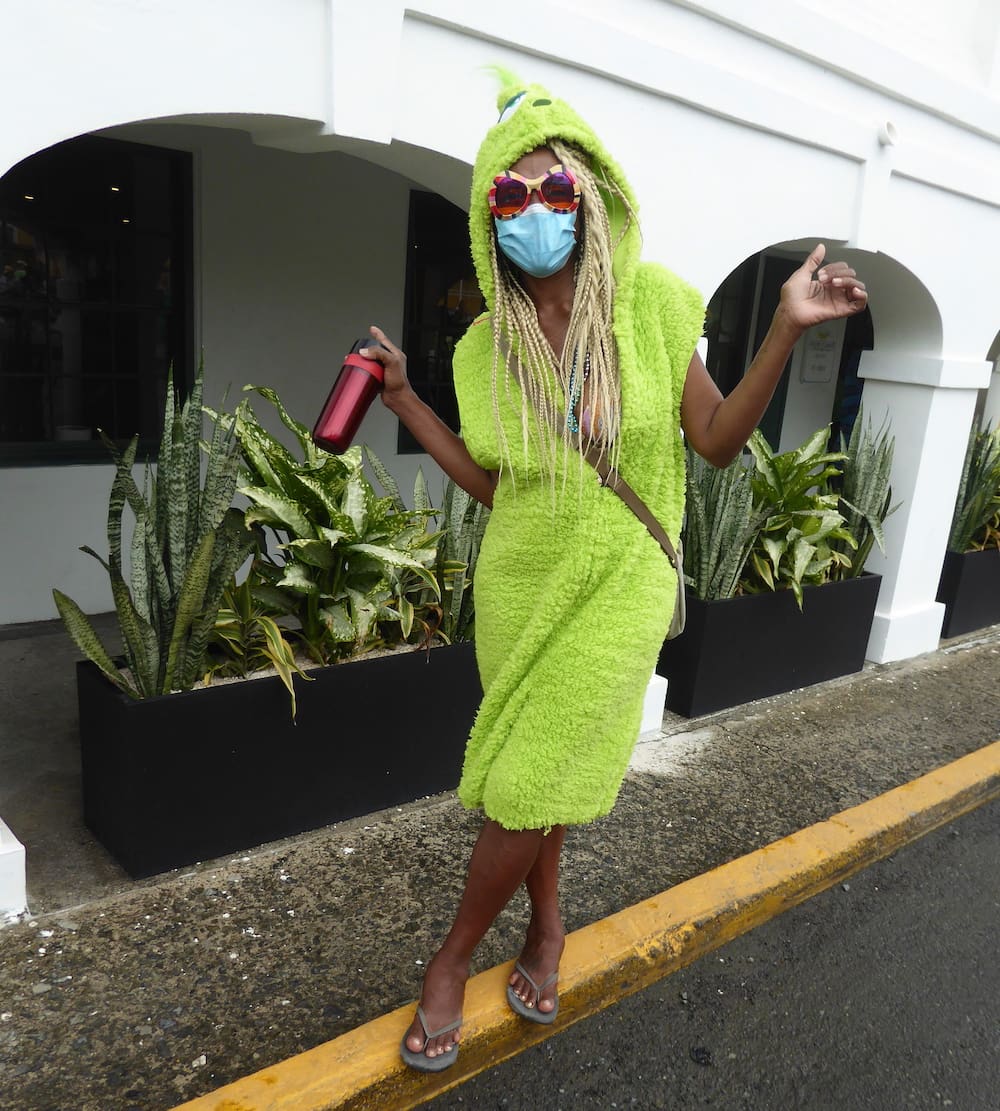 As usual, the parade-goers were as much fun to watch as the floats — many in whimsical dress — sequined hats, gowns, beads, pom poms, tutus, green beards, and even a green dog.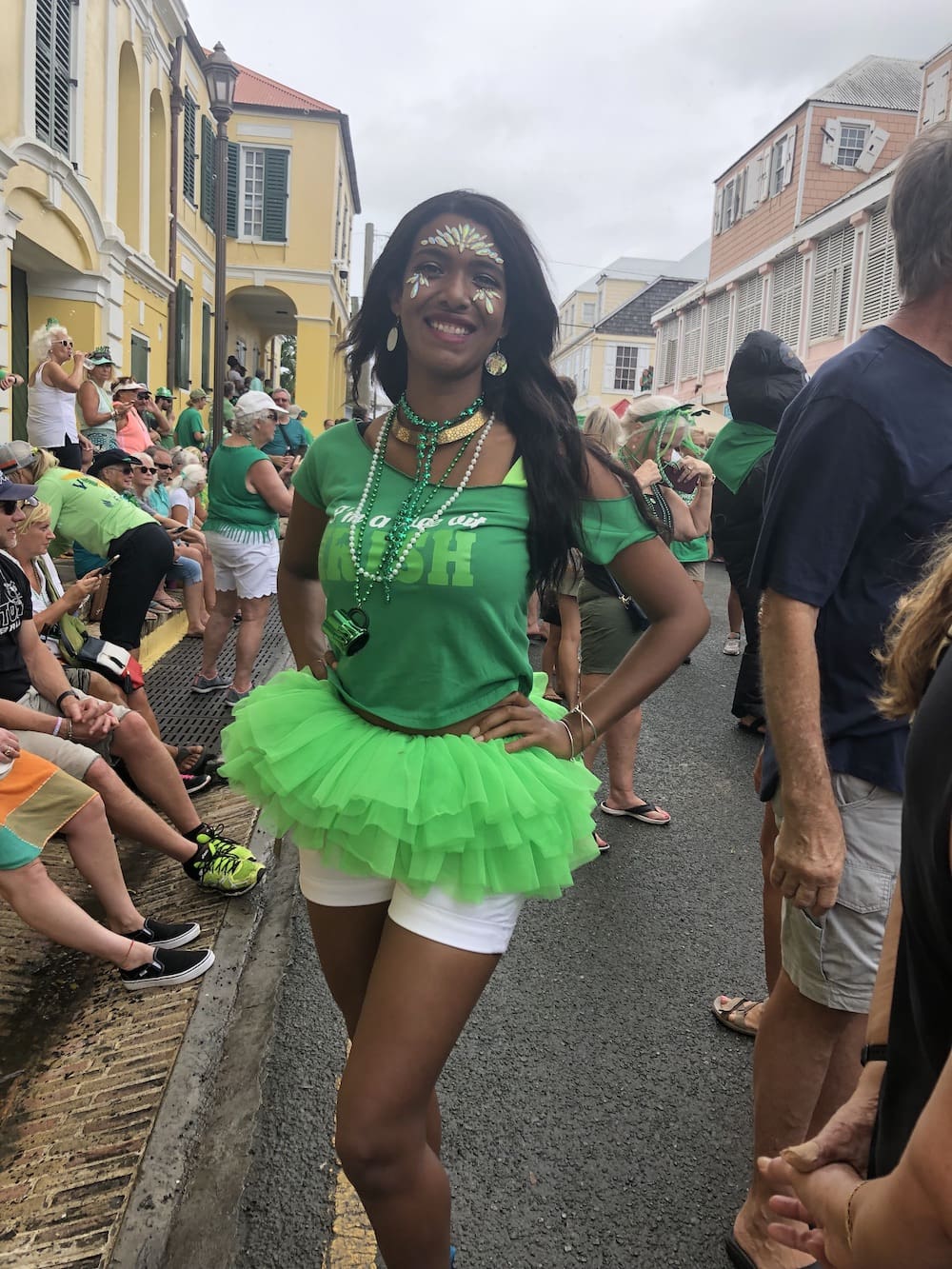 People hugged friends unseen for the last two years, and there were a few former residents who, as in previous years, came to the island specifically for the festivities.
The parade was led by the St. Croix Motorcycle Club — twice — once at 11 a.m., the official starting time, and again an hour later after the rain stopped. Stan Joines, the parade organizer, said the parade stopped while participants covered their electronic equipment with plastic tarps until the rain ended.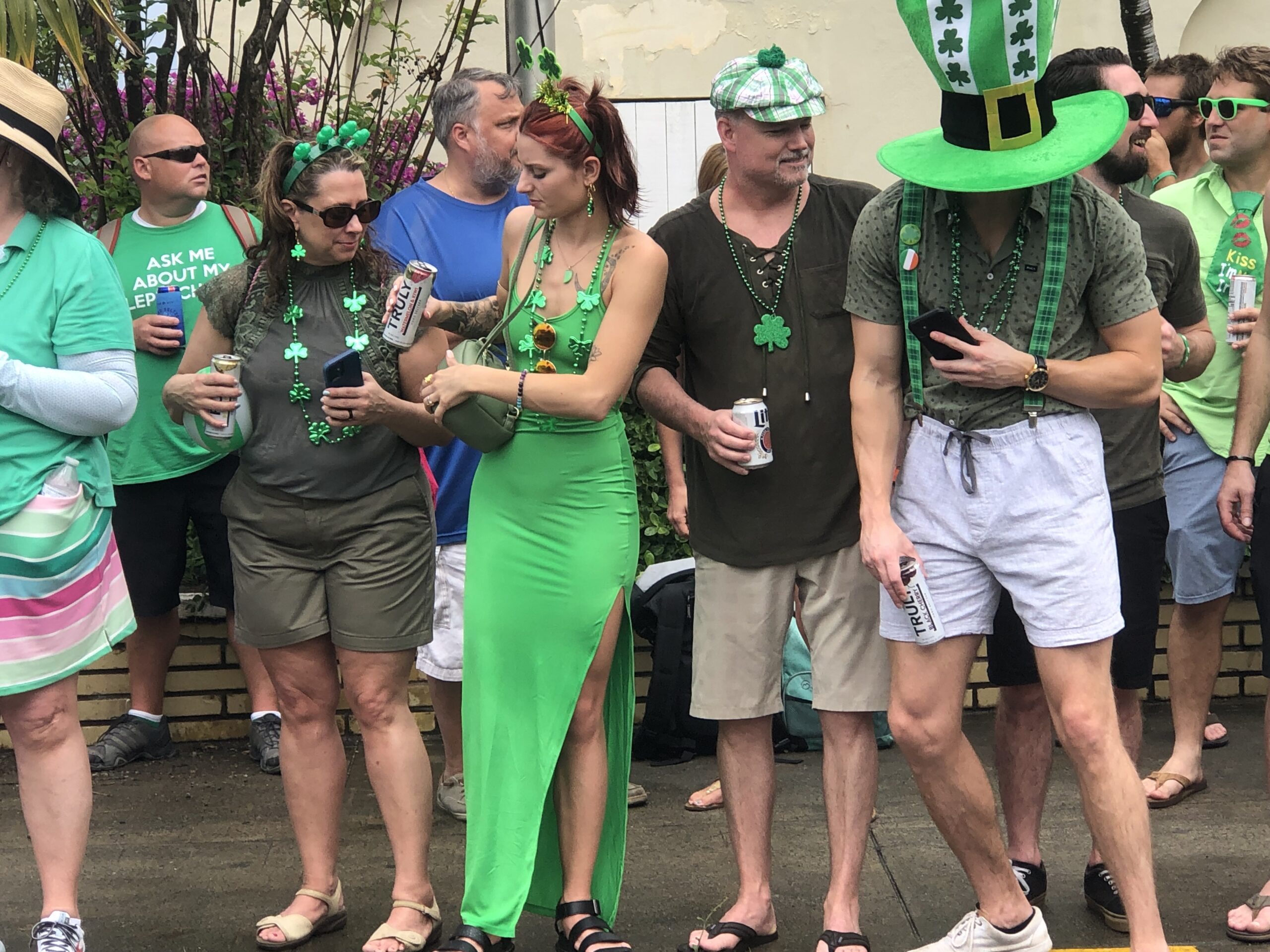 After the second start, the bikers were followed by the St. Croix Majorettes, who haven't missed a parade in 50 years, according to adult organizers who said they danced with the group when they were young girls.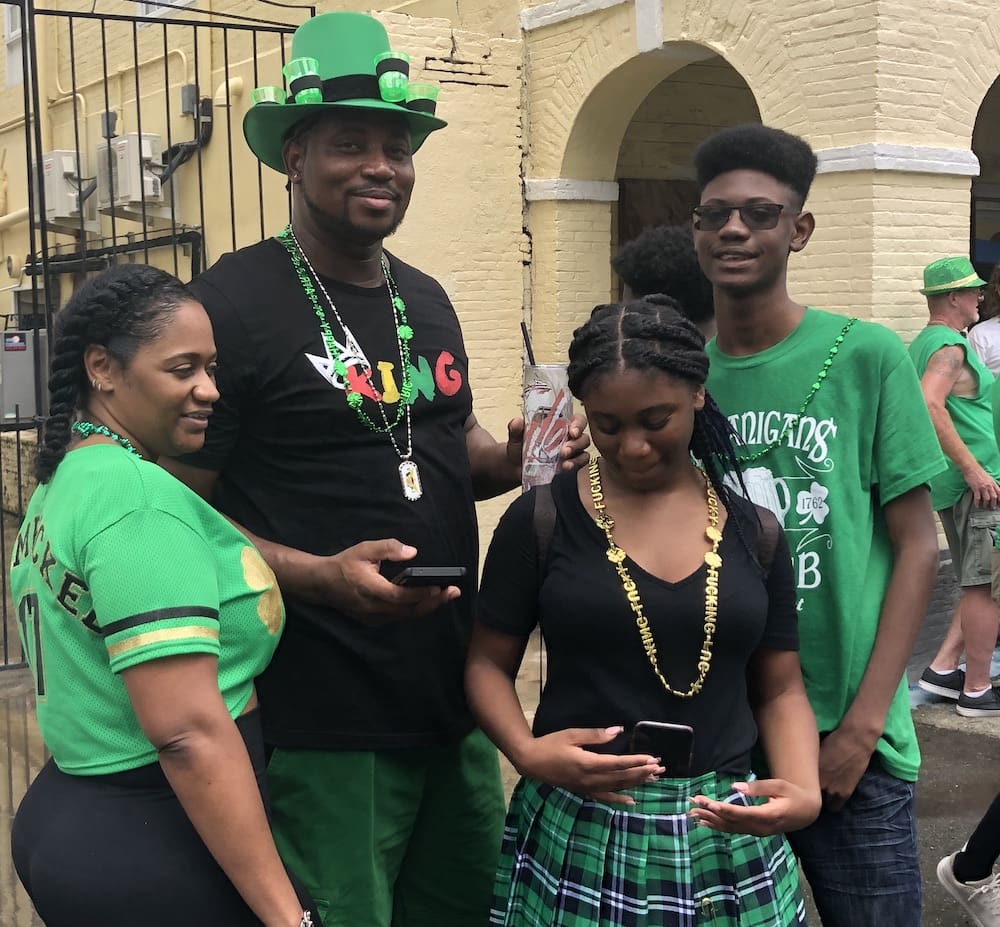 The extended float from the Mt. Pellier Domino Club was the main attraction of the day, with balloons, beads, and beverages flowing. On one truck, an empty chair sat with flowers and a photo of Norma George, the beloved previous owner.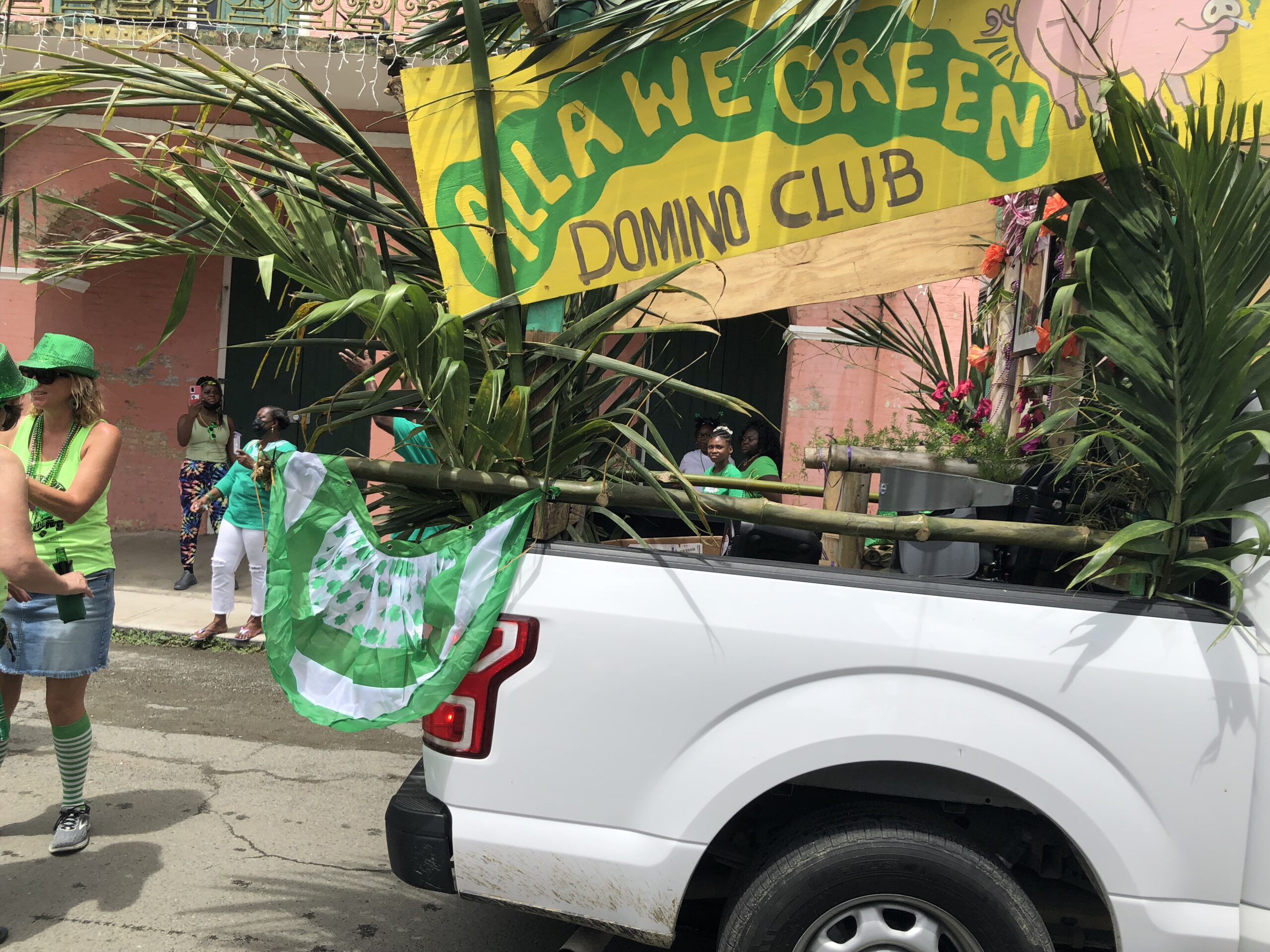 Of course, there was lots of food and drinks along the parade route. Everything from chicken, hotdogs, and roti to cupcakes and ice cream. Fracos, jello shots, and other beverages were for sale on every corner.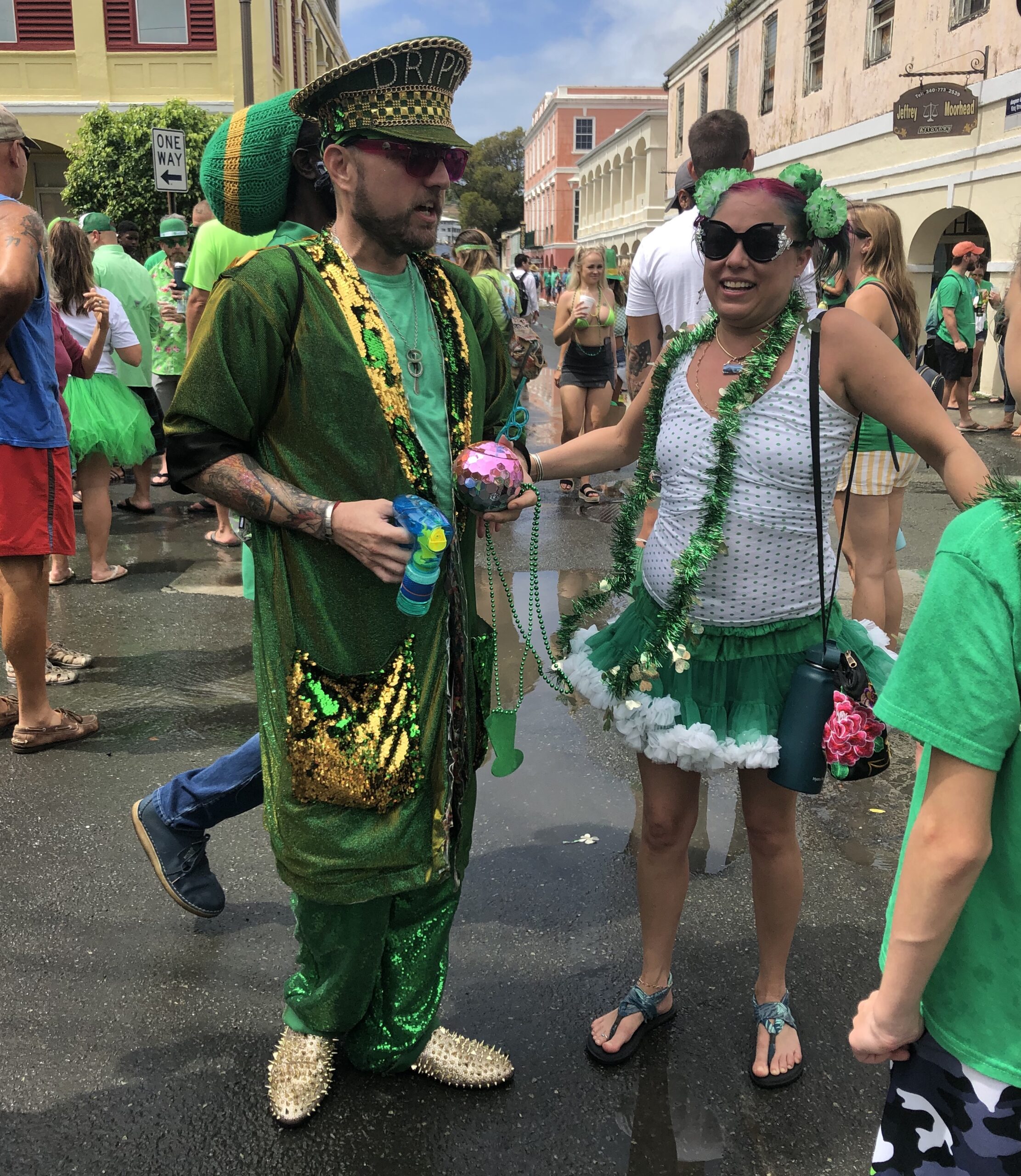 After the parade, the party moved to the waterfront with music at several venues throughout the night.