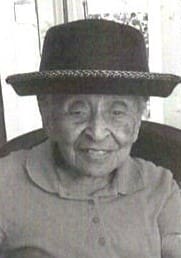 On Nov. 12, 2021, two weeks shy of her 98th birthday, Leelia J. Padilla (also known as "Sister Padilla" or "Mrs. Frank Padilla") departed this life as the angels came to take her to her heavenly home.
Mourners are invited to celebrate the life of Leelia J. Padilla at her memorial service at 11 a.m., Wednesday, March 16, at St. Luke AME Church, Grove Place.
Light refreshments to be served.