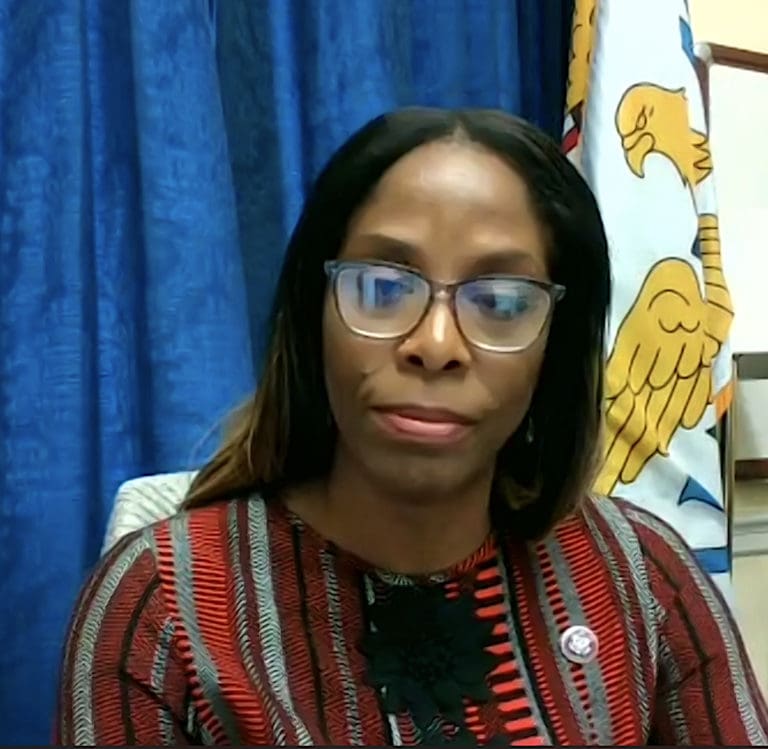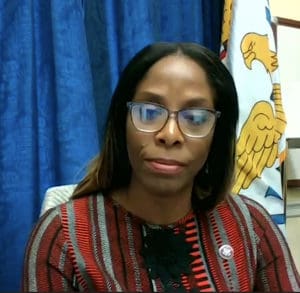 Many of the programs President Joe Biden listed in Tuesday's State-of-the-Union address benefit the U.S. Virgin Islands, said the territory's delegate to Congress Wednesday.
The Infrastructure Investment and Jobs Act signed into law late last year gives the territory access to $95 million in federal spending for roads and bridges, and allows the USVI to compete for a chunk of $7.5 billion in federal funds over the next five years, said Stacey Plaskett from her Washington office.
The infrastructure bill allows for the federal government to invest $5.1 million in St. Thomas-St. John ferry service, said Plaskett, who has long pushed for a similar St. Thomas-St. Croix service.
"I remain hopeful that the government of the Virgin Islands will make use of the numerous funding sources, the American Rescue Plan, and especially the Infrastructure Investment and Jobs Act to procure funding for a federally supplemented ferry system," she said.
"I'm particularly pleased with the passage of the infrastructure bill. It will provide a great deal of funding resources for the Virgin Islands, including federal dollars to rebuild our roads, improve the public transit system, expand broadband access, and better prepare our infrastructure for the impacts of climate change, cyber attacks, extreme weather events, and the job training necessary for that," Plaskett said.
Virgin Islanders also now qualify for the Affordable Connectivity Program, which helps ensure that households beneath a certain income threshold get reduced-rate broadband internet service.
In general, Plaskett said, top officials in the Joe Biden administration are far more likely to understand and act on issues important to the Virgin Islands than the previous president's.
"In the Trump administration, I felt that individual agencies were willing to listen to and understand issues that were unique to the territory. What I found, at the higher levels, where that be OMB (Office of Management and Budget), cabinet level, was an unwillingness to provide the support once those issues were understood," she said. "It is government's responsibility to provide tools and resources for those communities to become equitable with the rest of the country. As the president said last night, to build a better America from the middle out rather than from the top down. So I see the Virgin Islands as part of that middle."
Ukraine
In the speech, Biden assured Eastern European countries the United States would honor its security pact with them against Russian aggression. Plaskett said she and congressional counterparts have met with myriad U.S. security agencies, including Secretary of State Antony Blinken, on the issue.
"I have great confidence that the United States, as well as NATO, will provide as much military and humanity aid as possible," she said.
While she's not heard directly from Ukrainian Virgin Islanders, Plaskett encouraged them to reach out if they have concerns. She said a hotline is being set up for people seeking to reach family members in Eastern Europe or looking to send supplies and support to them.
"Know that we recognize this is going to be a long fight. We believe in the coming weeks we will see Russia in and having control of the major cities. That will be an incursion and guerrilla warfare at that time which will go on for months, if not years, if Putin himself is not repelled," Plaskett said, adding that Biden is seeking congressional approval to send more supplies — including weapons — to NATO countries and Ukraine.
Special Guest
On a lighter note, Plaskett said while congressional guests were not allowed at the pandemic-era State of the Union, her virtual guest was Black-Engineer-of-the-Year Jaynelle Pemberton.
"The Source did an article about her recently and it was brought to our attention and I was like, she is perfect for this event. Ms. Pemberton was chosen to receive the distinction of Black Engineer of the Year for her community service and was inspired to be an engineer because of the infrastructure issues she saw in our territory while growing up. It was my pleasure to have her join me."
Pemberton, who is from St. Croix, attended the St. Mary's School, Elena L. Christian Junior High School, and is a graduate of the St. Croix Central High School Class of 1997. She went on to graduate from the University of Miami with degrees in Civil and Architectural Engineering.