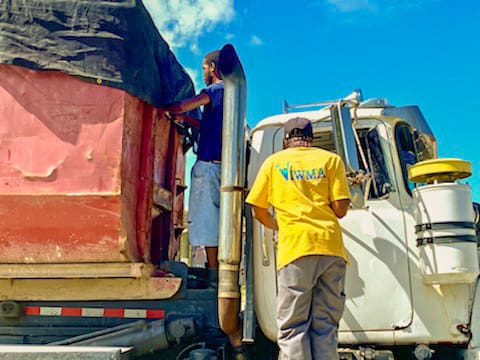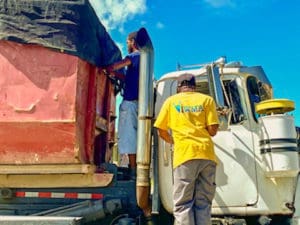 The Waste Management Authority's efforts to comply with recommendations from an Inspector General's report ran into a snag this week and residents of St. Croix used to hearing garbage trucks rolling through their neighborhoods missed it one morning this week.
On Tuesday the Authority announced a temporary suspension of house-to-house collection on the island. A press release from the Authority said the suspension was necessary because it had to request bids for the service to comply with a recommendation from a V.I. Inspector General report last month critical of its procurement procedures.
Residents were asked to carry their garbage to Waste Management's solid waste disposal facilities.
However, on Wednesday night Roger Merritt, the Authority's executive director, said everything had been resolved.
He said it was not the going out for bids that was the problem, it was the announcement that the Authority was going out for bids that caused the problem.
According to Merritt, haulers who provide the service were concerned that the bidding process would not allow for an annual cost of living increase. He said he knew the costs of doing business go up yearly and he assured the haulers there would be a provision for that in the contracts. The work stoppage ended after one day.
The audit report from the Office of the Inspector General concluded the Waste Management Authority has spent at least $16 million without ensuring that it obtained the best price for its services.
In its response, the Authority indicated personnel would in the future work with the Procurement Division to establish written procedures to aid in contract monitoring and to ensure Waste Management only pays for services rendered.