Close to 100 people gathered at the cathedral to begin three days set aside to celebrate Athniel "Addie" Ottley's life, with public memorials, tributes, and gatherings starting Tuesday and ending on Thursday. About 350 people gathered for the public memorial at the University of the Virgin Islands Sports and Fitness Center, following the church service.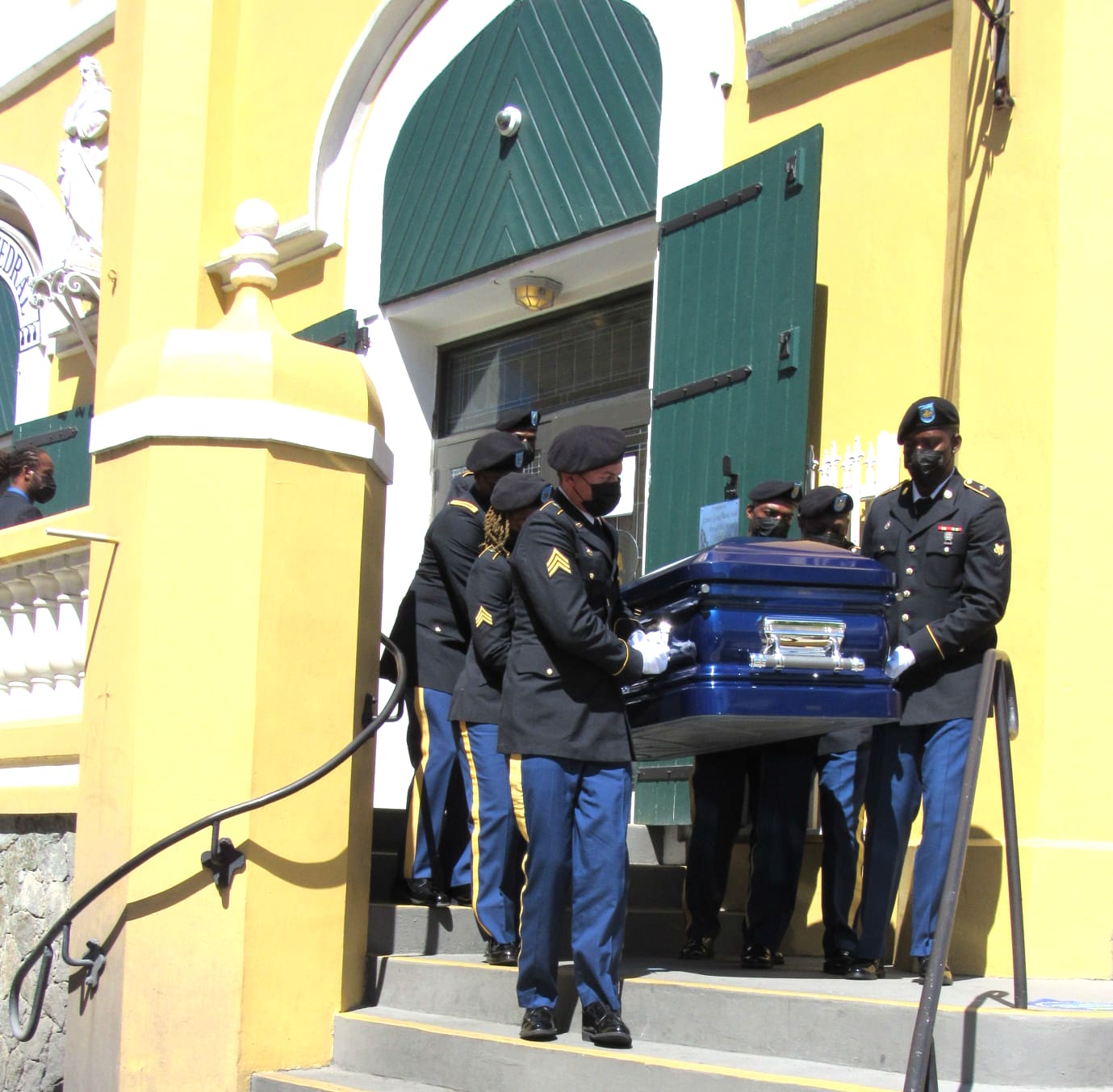 Ottley, 80 – a former lieutenant governor, culture bearer, broadcaster, and civic leader – was remembered by friends and family at a funeral service held Tuesday morning.
At the first of a series of memorial events being held at Sts. Peter and Paul Catholic Cathedral, the bishop shared a memory of when he first met his parishioner. Bishop Jerome Feudjio said he was at the time a priest, newly arrived at the cathedral on Kronprindsens Gade in Savan.
Ottley met with him and told him he wanted to perform a rite of the church – a confession. For that, the presence of a priest is required. Feudjio said he was nervous and wasn't sure how to carry out the duty because he would be listening to the confession of a journalist.
Among the many ways he served the people of the Virgin Islands – politician, business leader, broadcaster, and selfless civil servant – Ottley was also a journalist. Through the 62 years he hosted the Addie Ottley Morning Show, he interviewed hundreds of people, aired countless recordings of speeches, current events, and produced live coverage of breaking news, notably hurricanes and disasters.
Former Senate President and fellow Savaniero Myron Jackson delivered the eulogy. He read through a lengthy list of accomplishments that began when Ottley obtained a ham radio operator's license while still in his teens. The litany ended with reference to his years of service at the St. Thomas Rotary Club.
Above all, the bishop told those gathered in the cathedral for the funeral that he wanted to see Ottley remembered as a man of faith. It was his belief in Catholicism that led him to perform countless acts of service and charity to the people of the Virgin Islands.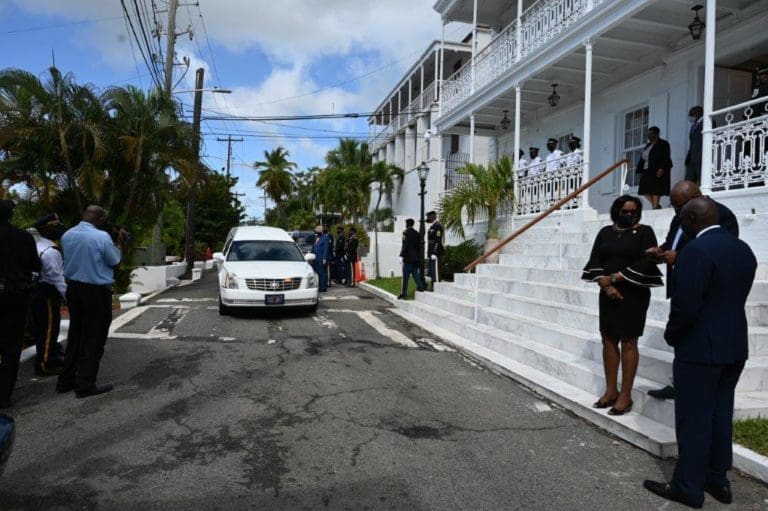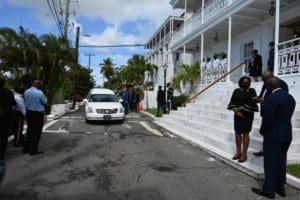 "Our brother Addie believed in the Bible, and his life was a vivid example of its teachings. He served his church and used his radio to provide church services to homebound parishioners," the bishop said. Until shortly before his passing on Feb. 10, Ottley served as the chief executive officer of Ottley Communications, a family broadcast enterprise, starting in the 1980s.
Jackson ended his eulogy with an old-time close for fondly remembered and often told tales: "The wheel ben' and the story end," he said.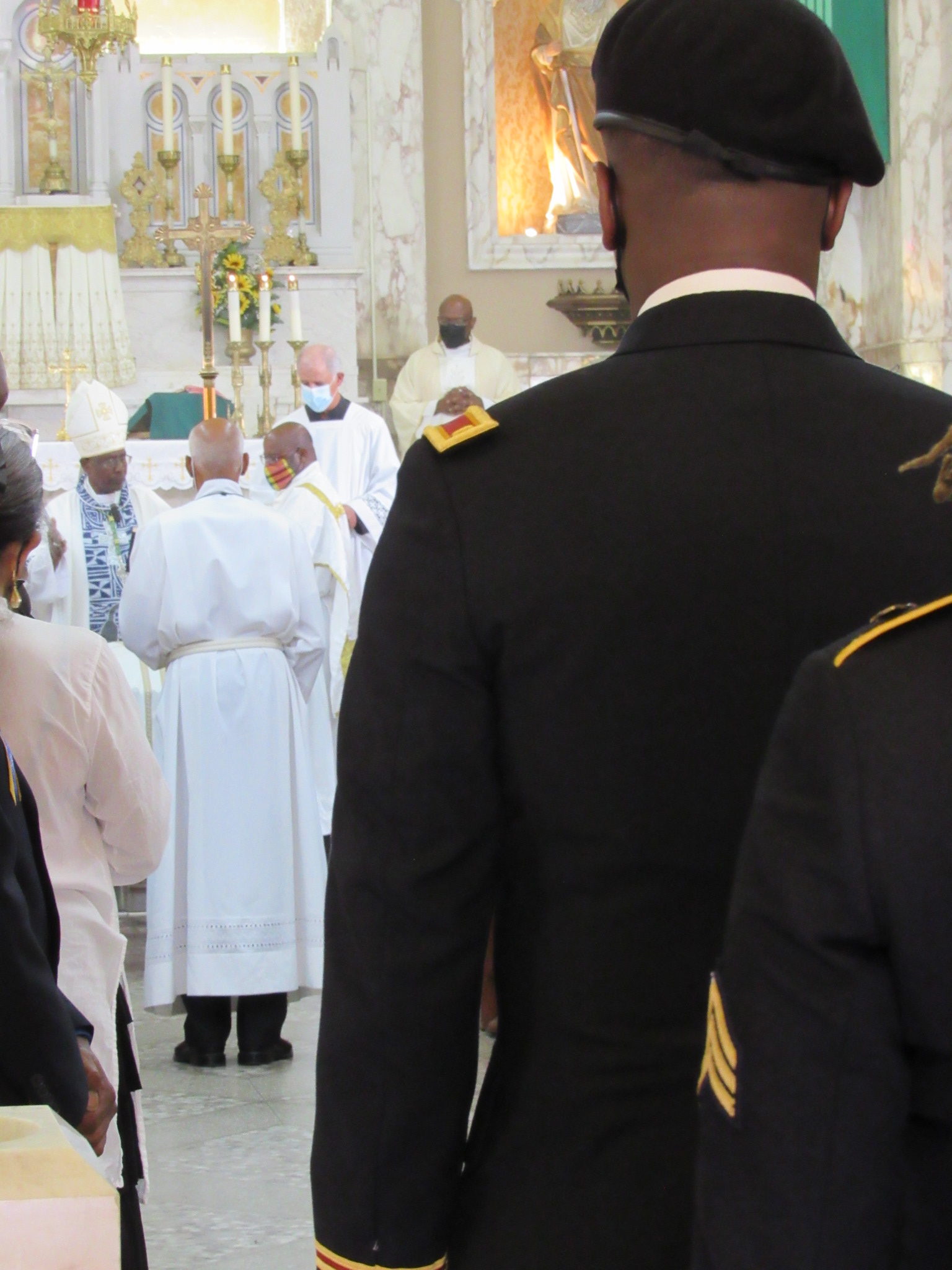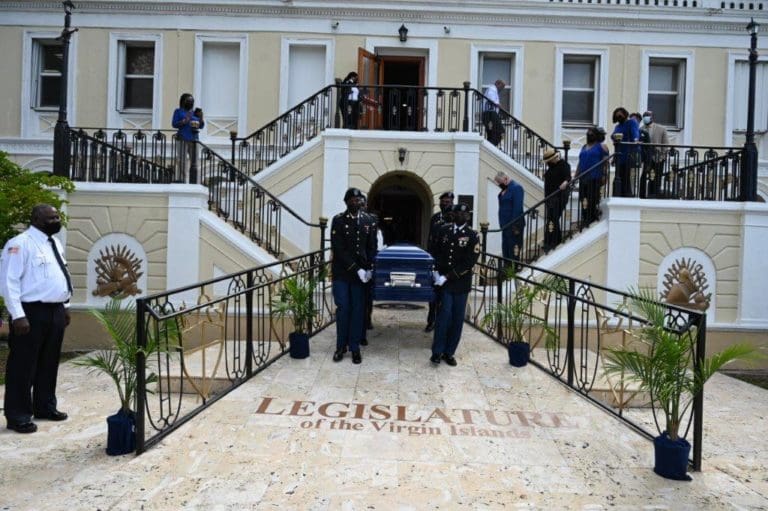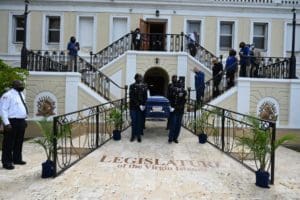 Interment is set for Wednesday at Eastern Cemetery in Smith Bay, following events where the former lieutenant governor's casket lay in state at the Legislature and then at a newly renovated Government House on St. Thomas.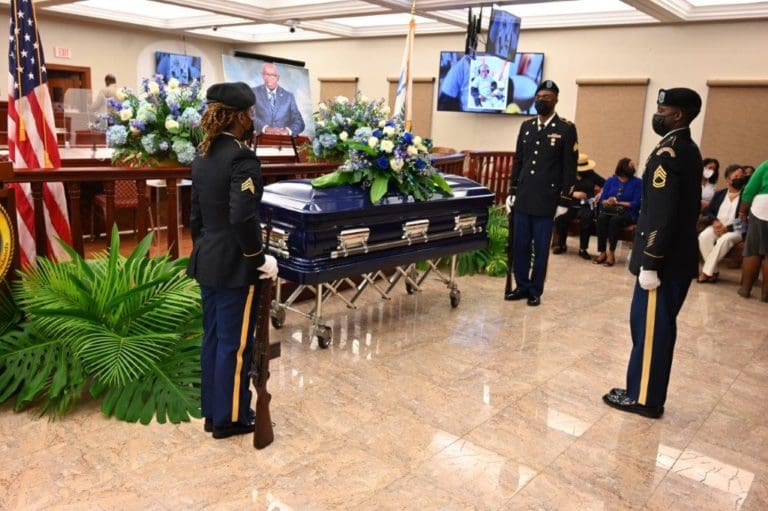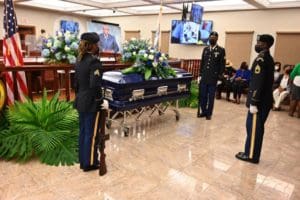 The public is also invited to radio station WSTA in Sub Base on Thursday, where a funeral repast will be served, and memories of Ottley will be shared.