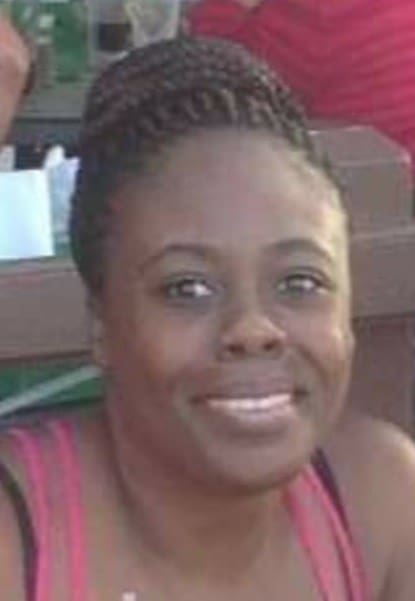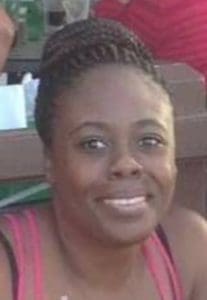 Deslyn Amy Thornhill died on Feb. 11. She was 44 years old.
She is survived by her mother, Yvette Thornhill; father, Darnley Thornhill; sisters: Veronica Thornhill and Delita Thornhill; brother, Deshawn Thornhill; niece, Zurielle Attz; nephews: Trevon Campbell, Marlon and Kareem; aunts: Vacel Ferris, Analda George, Demaris Seals, Janice Thomas, Sharon Thomas and Renel Jones; and uncles: Selvin George, Leon George, Alvin George and Rodney Thomas.
She is also survived by special friends: Julyn, Henry, Marva Swantson, Lunetta Castor, Servet Rogers, Patrisha Doward, Celia Prince, Hatrice Thomas and family, Cynthia Challenger, Sequena and Etta Mitchell; and cousins and other relatives: Rosemarie and family, Patrice Graham, Rashida George, Barrette George, Khalil, Jahleel, Jolino Seales, Ishmael, Jeffrey Christmas, Abel Thompson, Anthony Dawn and family, Dylan, Sampson, Sarah, Trevor, Ethlyn, Delroy and Trevor George, Kadeem and Kimani Hodge.
Other survivors include friends: Alexandria Humhreys and family, Rosie Lane, Deloris and family, Eileen Carr, Matilda Christopher, the Plessen Neighborhood and the Gov. Juan F. Luis Hospital staff; as well as other relatives and friends too numerous to mention.
The viewing will be held at 9 a.m. followed by a funeral service at 10 a.m., Sunday, Feb. 27, at Bethel Seventh-day Adventist Church. Interment will be at Kingshill Cemetery.
Due to the COVID-19 pandemic and public health regulations, all attendees must wear a mask and adhere to social distancing.