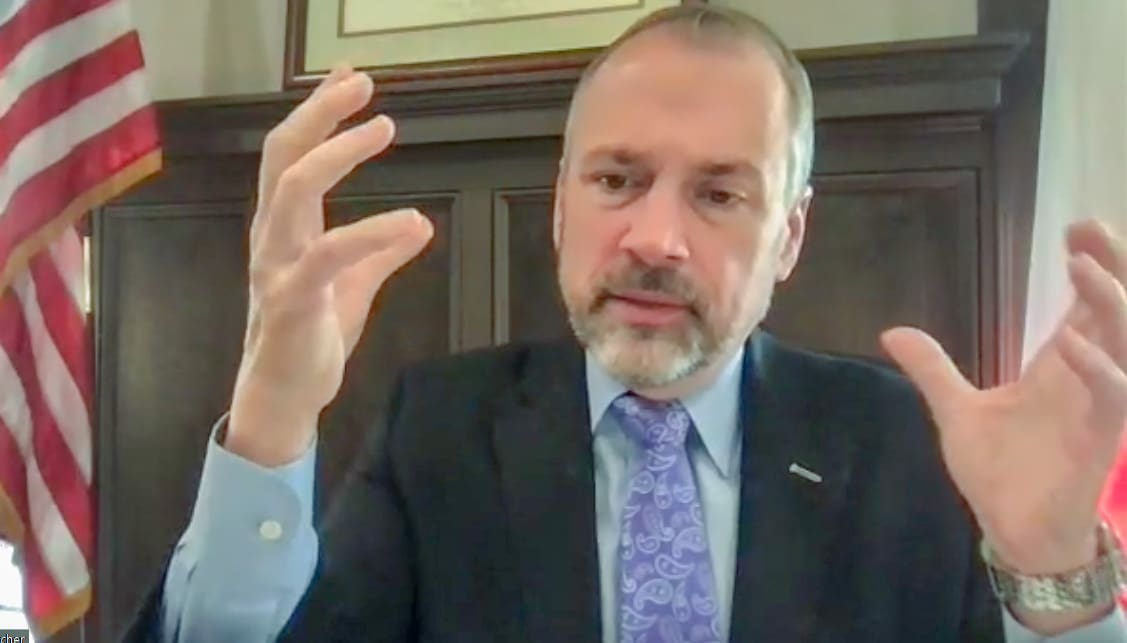 Erin Brockovich, whose efforts building a case against Pacific Gas & Electric Company involving groundwater contamination, which became a movie, might not be coming to the Virgin Islands, but the company she works for is trying to establish roots on St. Thomas.
Perfected Claims, a company focused on mass casualty tort cases, went before a public hearing Tuesday requesting Economic Development benefits.
Getting claims resolved from the Camp Fire in California is one of at least 15 cases in which the company is presently involved. The 2018 fire that destroyed the town of Paradise, California, cost 84 lives, and burned 19,00 buildings, is also the subject of a recent Ron Howard documentary – Rebuilding Paradise.
Christian Archer, the owner of the company, testified at the Economic Development Authority hearing that in some mass casualty tort cases, clients are "treated like cattle," but his company treats each client with care as every person deserves to be treated. According to its website, 17,000 litigants are involved in California wildfire cases.
Archer, who moved to St. Thomas last year, said his company had opened an office in East End Plaza on St. Thomas. The company proposes to start with six employees and have 10 within four to eight years.
Two other companies had applications under review during the hearing — Century Wealth Advisors and Virgin Bay Capital.
Companies qualifying for the EDC tax program are eligible for tax benefits, among others:
90% reduction in corporate income tax
90% reduction in personal income tax
100% exemption on excise tax
100% exemption on property taxes and gross receipts tax
No state or territory tax.
Ryan Uszenski, who has lived in the territory since 2004, owns Century Wealth Capitol, which was applying for the small business segment of the program. A difference is that under the small business segment, his company must only offer a $20,000 investment while Perfected Claims and Virgin Bay Capital's initial investments must be $100,000.
Also, the employee requirement is not as strict. Uszenski plans to have only two non-owner employees for the immediate future.
On its LinkedIn page, the company wrote, "The heart of our practice is dedicated to constructing and managing investment portfolios on an open architecture platform."
Uszenski told the Commission, "What we do for our clients is manage their lifestyle."
Virgin Bay Capital, according to owner Steven Pruitt, is in the mortgage business. He said the buying and selling of mortgages are now done more often online. On Virgin Bay Capital's website, it gives its address as 5093 Dronningens Gade, Charlotte Amalie, and says it offers mortgage banking and business management services.
Gary Molloy, Vice Chairman of the commission, ran the meeting until Chairman Kevin Rodriquez arrived at the latter end of the meeting. Also attending the meeting were commission members Jose Penn, Philip Payne, and Positive Nelson. No action was taken on the applications.
Attorney Marjorie Roberts presented for Perfected Claims and Century Wealth Advisors. Attorney Renee Marie Andre presented for Virgin Bay Capital.