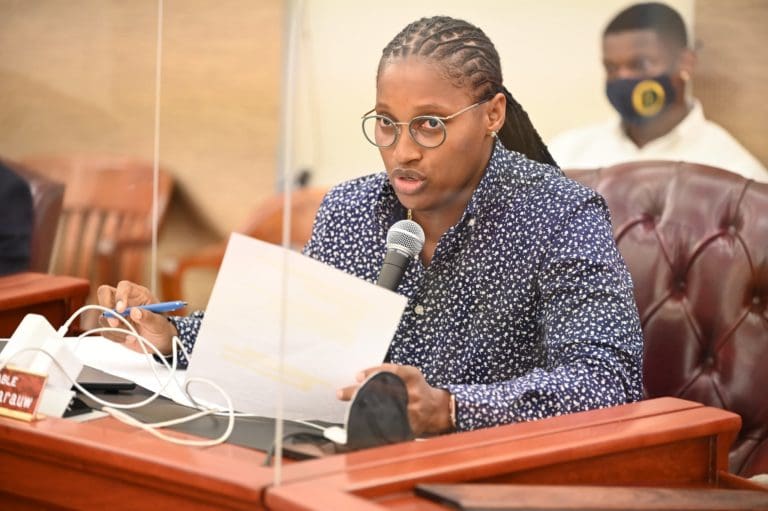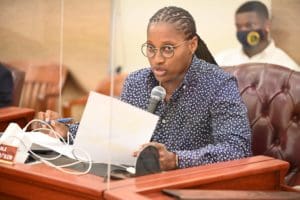 Nationally, student-athletes persevering through the COVID-19 pandemic have watched their programs, leagues, and entire sports industry falter attempting to adapt to new health guidelines and mandates, causing devastating consequences for students aspiring to athletic careers.
During the Legislature's Youth, Sports, Parks, and Recreation Committee Wednesday, the commissioners of both the Education and Health departments did not say so, but senators appeared to believe it is evident student-athletes in the U.S. Virgin Islands have suffered the same fate as those stateside.
"The answers today have been nauseating," non-committee member Sen. Janelle Sarauw said, saying the Department of Education didn't update their testimony on the topic from the last time they were in front of the Legislature. "What we have done to our athletes in this territory, it's unconscionable."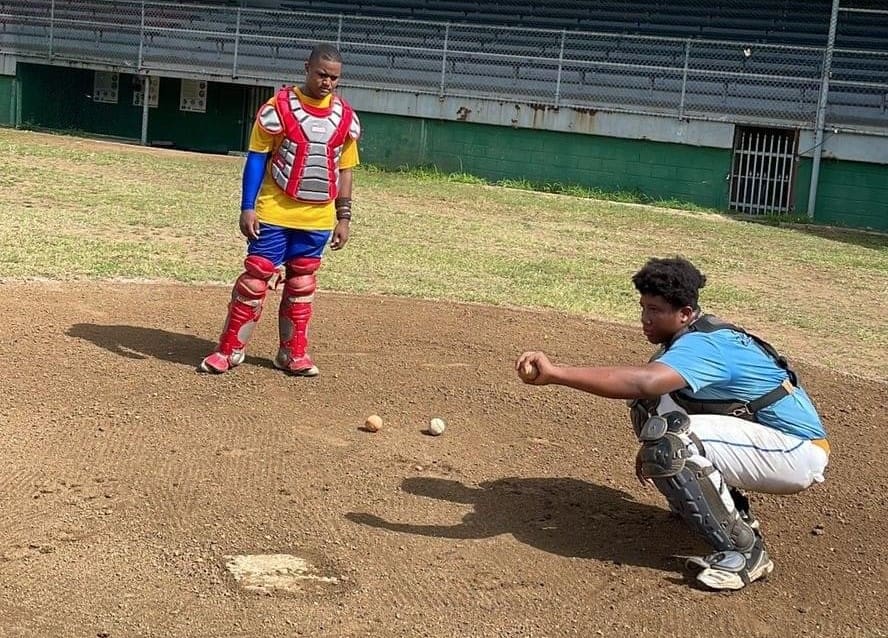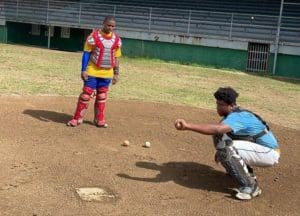 Not only have games and tournaments been halted, continued training and conditioning has been impacted by lack of equipment, according to Sarauw. Education Commissioner Raquel Berry Benjamin said the department has not ordered athletic equipment since prior to the onslaught of the pandemic- nearly two years ago. District superintendents at the hearing said they had a hefty list of equipment needs which Berry Benjamin said will be satisfied at some point through allocations of federal funds.
"Our athletes are not in proper condition," Sarauw (former Division 1 athlete) said, and it's largely to do with the lack of equipment to condition athletes during the forced off-season brought on by COVID-19. "These children have been home since 2020. Why haven't jump ropes and resistance bands been ordered? You keep talking games, games, games, but preparation happens off the court."
Berry-Benjamin said the funding wasn't available to purchase equipment or hire trainers and coaches, but now is available. However, Sarauw said the department had full authority to utilize other means to achieve what needed to be done amid the pandemic, but athletics wasn't a priority.
"It is the intent of the department to have children engage in sporting activities," Berry Benjamin said, but the department has fallen short in its ability to provide the territory's student-athletes adequate access to programs, training, coaches, equipment, and recreational space.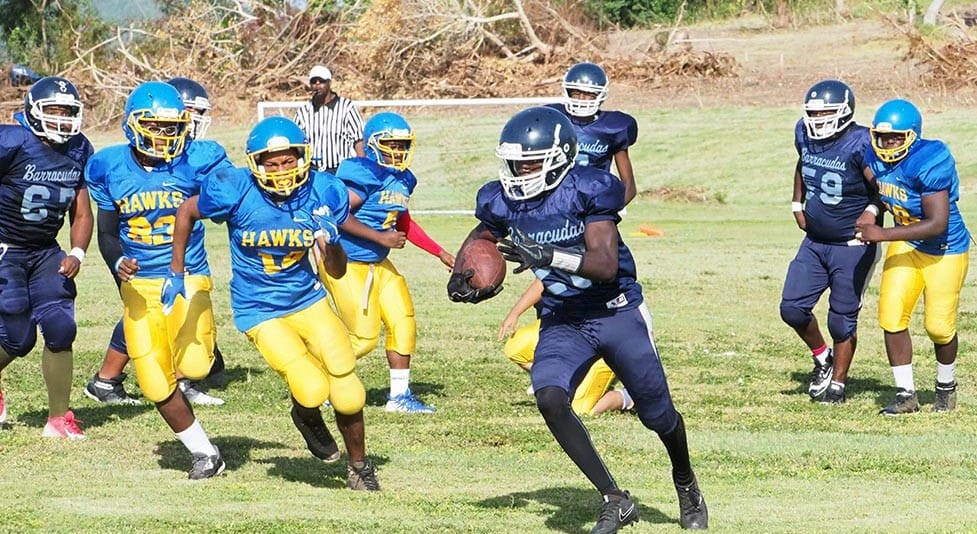 This shortcoming can have grave impacts on the future of student-athletes who look to scholarships as a means of supplementing costly tuition payments or have hopes of being recruited as National Collegiate Athletic Association Division 1 athletes. According to the National Collegiate Athletic Association website, Divisions I and II schools provide more than $2.7 billion in athletics scholarships annually to over 150,000 student-athletes to help with tuition, board, books, and fees.
With the inability of high school students to train adequately for the last two years, scholarships will be more difficult to achieve. Aside from the unstable future in store for these athletes, the present moment has also come at a cost to athletes' mental health.
"We know that social isolation is a fundamental safety step that can limit the spread of COVID-19. However, from a psychological perspective, research has linked prolonged social isolation with adverse health consequences including depression, poor sleep quality, impaired executive function, accelerated cognitive decline, and increased levels of anxiety," Health Commissioner Justa Encarnacion said. "Athletes, are no different."
"The department recognizes the psychological implications of the pandemic for the general population, including the extreme limitations placed on today's athletes," added Encarnacion.
Sens. Samuel Carrion, Steven Payne, Dwayne DeGraff, Alma Francis Heyliger, Javan James Sr., Franklin Johnson, and Carla Joseph were present for the hearing.