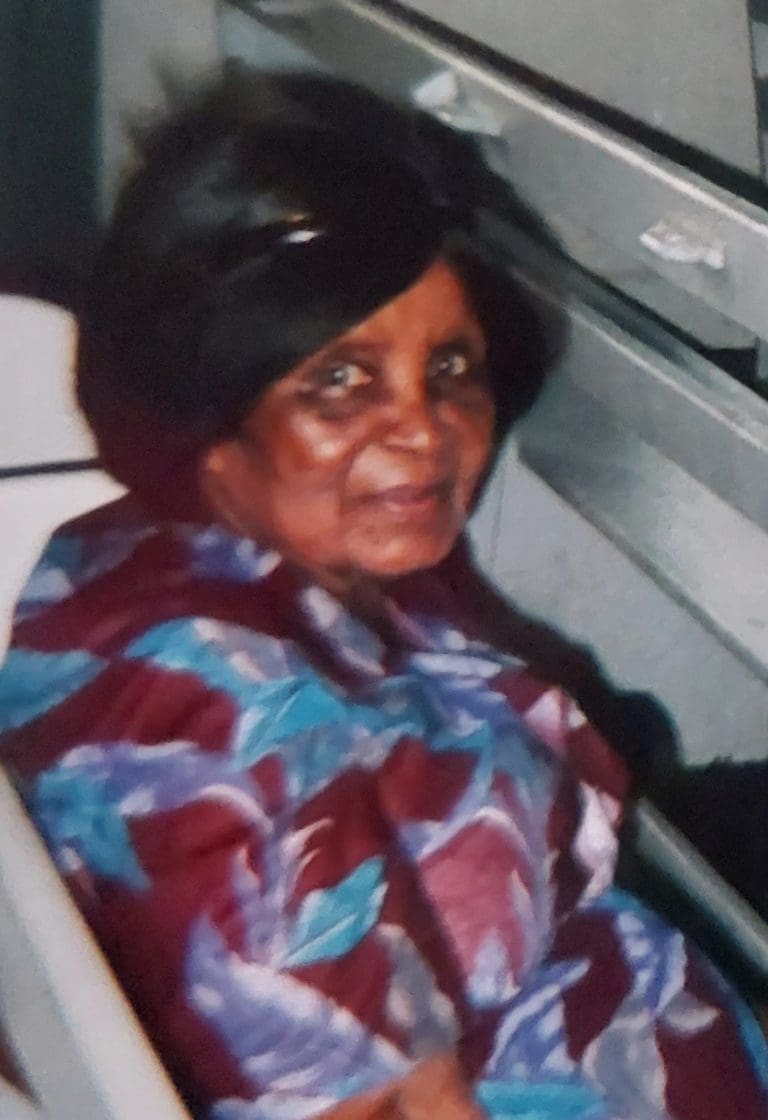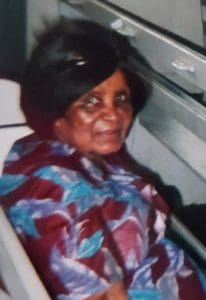 Maggie Elfreda Henry-Leader of Estate Strawberry, Christiansted, St. Croix, died at her home on Jan. 13. She was 99 years old.
She was preceded in death by her parents: James Henry and Edith Constant; her husband, John Leader; close friends: Arthur and Ann Connor; and siblings: Cyril and Norris Harley, Wilhelmina and Claudia Davis, Estella, Nellie and Vertile Henry.
Maggie is survived by her loving son and caregiver, Arthur Connor Sr.; great niece/daughter, Isilma Samuel-Christian; daughter-in-law, Yvet V. Connor; son-in-law, Hugh Christian; grandchildren: Rev. Arthur Connor Jr., Adrian Connor and Yanina Connor; great-grandchildren Emanuel and Noah Connor.
She is also survived by nieces: Cheryl and Bernadette Connor; nephews: Roderick Connor and Othwell Connor; numerous great-great and great-great-great nieces and nephews including Roderick Jr., Roy, Rokeyah, Michael, Olivia, Tianna, Jahlysah, Ivy Nathaniel Forde, Norris Pryce, Lloyda Verna, Irma Mathews, Alphanso Jarvis, Madge Steele, Dunstan, Julie, Kenny, Warren, Rickie, Robert, Glenroy, Dawn, Kendrea, Kimberly, Skeetie, Joshua, Giancarlo, Onike, Geoffrey and Royale.
Other survivors include brother-in-law, Samuel Leader; nieces and nephews (and great) in-law: Cynthia Connor, Terrance Clarke, Aleida Connor, Crystal Connor, Tamara Connor, Jamel Connor and Everton Pinnock; godchildren: Kathlin Deguire, Mackey Deguire, Avery Wilson, Stella Wilson, Magnus Briggs, Randy Macedon and Joyce Webster.
Special friends left to mourn are Violet Connor and family, Jerome and Jennifer Mathews and family, the Mitchell family, Sharon Hill, Verna Harvey, Deborah Richardson-Peter, Genevieve Edney, Marjorie Deguire, Kathleen Wilson, Madeline Briggs, Beryl Payne, Fletcher Andrews, Anna Pacheco, the Swansons, Griffins, Richardsons and Johanness; as well and many more friends and family too numerous to mention.
Special thanks to caretaker and friend Edline Mitchell, who was with her from the start of her home health care. Special thanks also to Lenecia Garcia, her other caretaker. Thanks also to Rev. Eddie Williams and the Community Baptist Church and to the caring staff of Continuum Care as well as the Department of Human Services.
A friends and family viewing will be held from 3-5 p.m., Thursday, Jan 27, at the Divine Funeral Home, 129 Estate Peter's Rest.
Tributes and viewing will begin at 9 a.m. followed by a funeral service at 10 a.m., Friday, Jan. 28, at Community Baptist Church, 7 Estate Pearl, Christiansted, St. Croix. Interment will follow at the Kingshill Cemetery.
Due to the COVID-19 pandemic and public health regulations, masks must always be worn and social distancing guidelines must be followed.