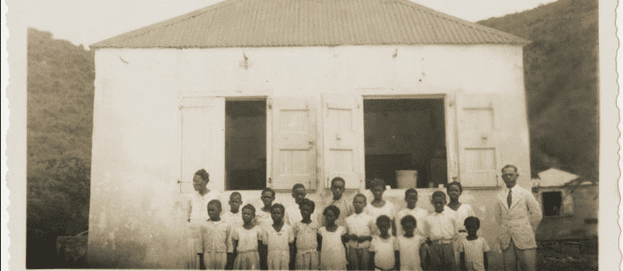 The Coral Bay Community Council is starting this new year with a full schedule. Besides working to keep the landscape and beautiful waters clean in Coral Bay, it is also devoting some time to preserving the rich cultural heritage of St. John.
CBCC is collecting the stories of two schoolhouses: the East End School and the original schoolhouse at the Guy Benjamin School and documenting their important roles in the culture and education from 1870 to about 1970.
Members of the community are invited to share their own stories and recollections of these schools. CBCC is using a grant to prepare National Register of Historic Places applications for these properties to help preserve these two historic landmarks. A vital step in this process is documenting their role for generations past and significant events and people associated with them.
Email cbcc@coralbaycommunitycouncil.org or call the office at 340-776-2099 to share any information you have. There will be a virtual public meeting in cooperation with the St. John Historical Society and others to share information about the schoolhouses within the next two months.