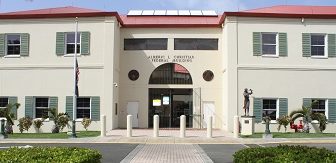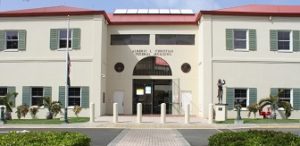 A man who admitted swindling a family out of $120,000 by impersonating government officials over the phone is expected to hear his fate in District Court by March. The sentencing of defendant Yamini Potter, 35, was rescheduled by a federal magistrate on Jan. 10.
Potter pleaded guilty in May to wire fraud and acting under an assumed character; two of a multi-count indictment filed Sept. 10, 2020. When the death of one of two victims in February 2021 left the government without its key witness, the outcome of the case appeared in doubt.
Most of the original charges, including aggravated identity theft, five counts of wire fraud, impersonating federal officials, criminal contempt, and obstruction of justice were dropped. But prosecutors convinced the court they could prove that Potter made a series of calls to the victims and persuaded them to pay him thousands of dollars to reinstate a revoked medical license.
Court records said the defendant convinced the victims that the license would be restored by filing a lawsuit. The money the victims paid for the nonexistent lawsuit would cover the associated costs of getting the license, Potter told the victims.
In the May plea agreement, prosecutors convinced the court they could prove Potter impersonated top V.I. government officials – including one with the same last name – to carry out the scheme. Officials named by authorities as impersonated officials included V.I. Attorney General Denise George, U.S. Magistrate Ruth Miller and former District Court Judge Curtis Gomez.
Court records said one of the victims contacted authorities to complain about a pattern of harassment, threats, coercion, and intimidation targeting them. At one point in the case, investigators interviewed former Lt. Gov. Osbert Potter, who said he was not related to the defendant and did not know about the scheme involving victims identified as P.M. and M.M.
"The defendant took advantage of a family at a very difficult period in their lives, promised to make them whole, and ultimately left them with greater hardship," said Assistant Attorney General Natasha Baker in a recent filing required as part of the pre-sentencing process.
Baker added that Yamini Potter has engaged in similar acts in 2014 when he and a co-defendant posed as FBI agents to solicit payments from victims in a fraudulent job recruitment scheme. The prosecutor also noted that some of the calls made to P.M. and M.M. were placed by Potter while he was behind bars, serving time for previous offenses.
A sentencing date set by U.S. Magistrate George Cannon is now scheduled for March 14. Visiting District Court Judge Timothy J. Savage is expected to preside over the hearing at the Almeric Christian Federal Building on St. Croix.