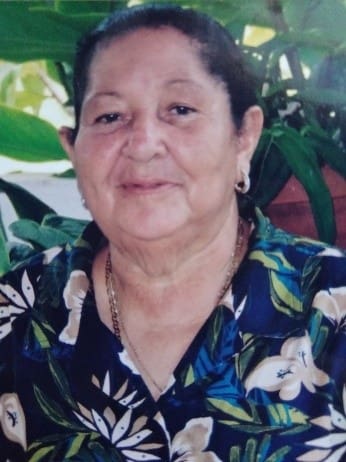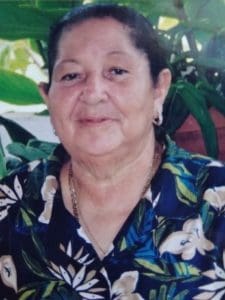 Grimilda Quiñones of Estate Whim died on Friday, Dec. 24. She was 83 years old.
She was preceded in death by her husband, Jose D. Quiñones Sr.; son, Jose D. Quiñones Jr.; grandson, Telly S. Benjamin; and son-in-law, Ivan Farrelly.
She is survived by her daughters: Shelley Willis, Lynette Farrelly and Abigail Zapletal; son, Mike A. Quiñones Sr.; granddaughters: Natalia Quiñones, Kristal Quiñones-Jules, Imari Quiñones, Alexis Sampson, Ellen Wilson, Giana Evelyn, Tayler Knox and Jordan Knox; and grandsons: Mike A. Quiñones Jr., Kristian Willis, Zavaughn Zapletal and Jared Evelyn.
She is also survived by great-grandchildren: Bri'Anna Quiñones, Tay'Maya Gustave, Caleem Morton, Tali'Anna Woods, Renniek James, Courtney Woods, Joel Quiñones, Robert Jules Jr., Jaden Wilson, Gabriella Wilson, Malcolm Johansson-Willis, Paris Johansson-Willis, Davion Quiñones, Tristan Quiñones and Kai Underwood.
Other survivors include daughter-in-law, Aleta Quiñones; son-in-law, Burley Willis; former son-in-law, Zdenek Zapletal; special friends: Evans Heyliger Sr., Julein Hansen and Luis Diaz; special niece, Yvette Rockwell; as well as other relatives and friends too numerous to mention.
There will be a viewing from 3-5 p.m., on Tuesday, Jan. 11, at James Memorial Funeral Home, 4040 La Grande Princesse, Christiansted, St. Croix, U.S.V.I.
A second viewing will take place at 10 a.m. followed by a funeral service at 11 a.m., Wednesday, Jan. 12, at Calvary Baptist Church. Interment will be at Frederiksted Cemetery.
Due to the COVID-19 pandemic and public health regulations, all attendees must wear a mask and adhere to social distancing guidelines.