81C in historic Charlotte Amalie has announced the launch of the 81C Town Tour, a walking-tour-social celebrating present, past and future reflections on the town.
Attendees will experience public art, historic details, architecture and daily life along a curated route through town, culminating in a visit to 81C's contemporary art gallery at 81C Kronprindsens Gade, featuring an art exhibition and reception, including drinks and unexpected encounters, all inclusive.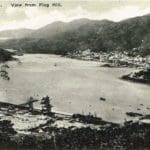 With design, timelessness and creative culture in mind, 81C presents a quintessential afternoon in a world-class historic district.
Tickets can be purchased at WWW.81CVI.COM.
Details:
The tour will take place on Wednesdays, weekly, two hours on foot.
Participants will rendezvous at historic Blackbeard's Castle at 2:45 p.m.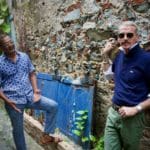 There is mixed terrain, historic district walking conditions.
Appropriate footwear, hats, sunglasses, bottled water are encouraged.
Those 16 years old and under are free; child supervision is required.
No strollers are allowed.