The Department of Health is conducting COVID tests on St. John today at the V. I. Port Authority's gravel lot from noon to 3 p.m. At 11 a.m., there is already a long line, according to one resident who recently drove by.
The previously unscheduled event is a response to the overwhelming demand for COVID testing on Wednesday when hundreds of people on St. John lined up in cars and on foot to get tested.
Although an estimated 275 tests were administered, dozens of people left –some after waiting more than four hours – without getting tested.
Cynthia Smith was one of the lucky ones on Wednesday. She got online at 12:38 p.m. for testing that was scheduled to begin at 1 p.m. Even though she was early, the line at that time extended outside the parking lot gate.
"My daughter and family were about 20 cars back," said Smith. "They were online for over four hours and then were told they ran out of tests. They were disappointed."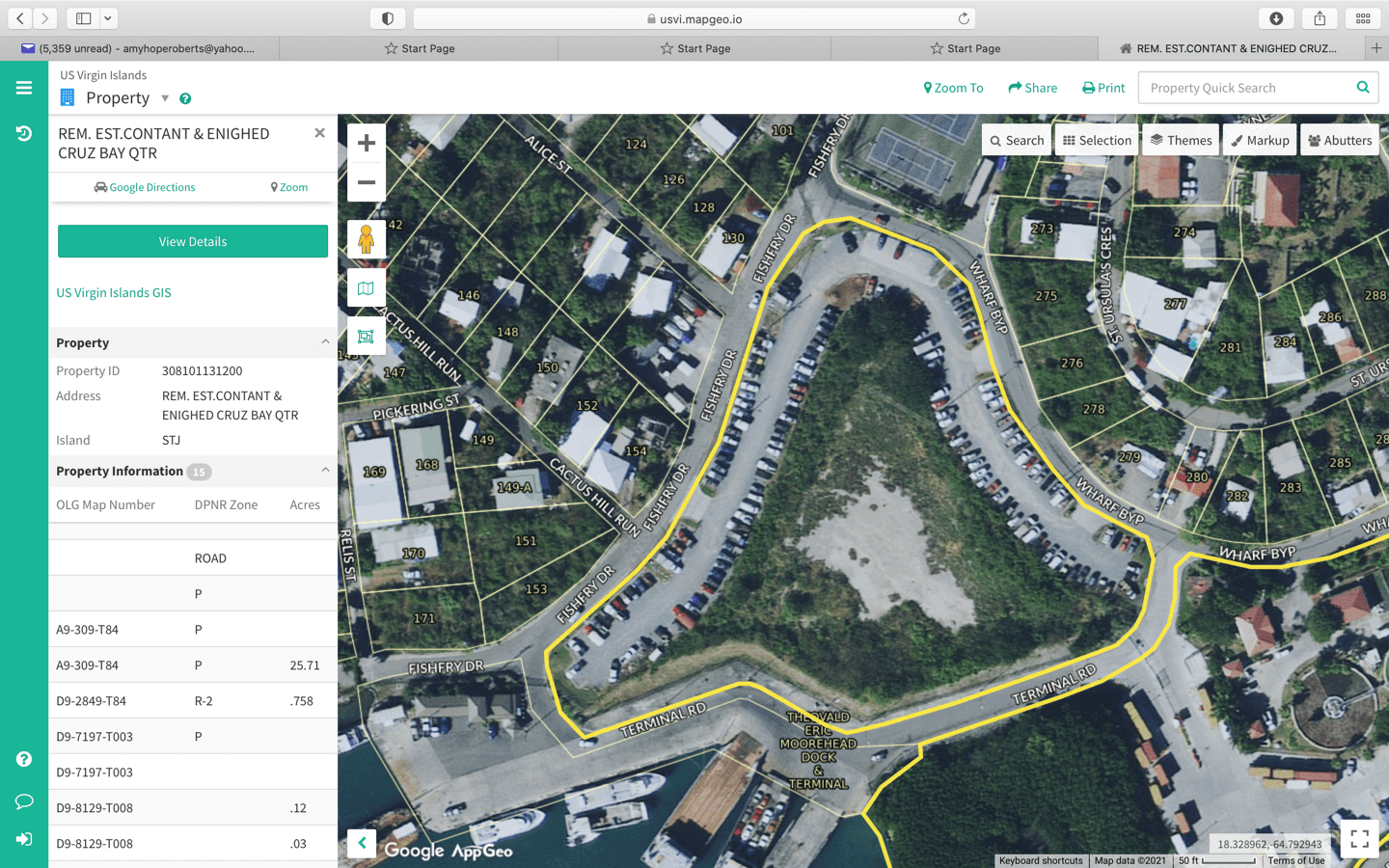 It's unclear that a shortage of tests was the problem. "We have sufficient testing kits and will continue to serve the Virgin Islands Community," said Health Commissioner Justa Encarnacion. "The Epidemiology team, other members of the Department of Health team, and the Virgin Islands National Guard are working to meet the needs of those needing to be tested."
Wednesday's problem seemed more to do with a shortage of staff on hand at that moment to meet the unprecedented demand and the need to get the tests back to St. Thomas on a timely basis in order to be processed.
"The ladies who were doing the testing were doing great," said one St. John resident who waited in line. "It seems like they needed someone counting the people and making sure they had enough time and tests to take care of everyone. If testing started at 1 p.m. and you arrived at noon, you'd think they would get tested, or at some point, they would stop taking more people. Definitely a management problem."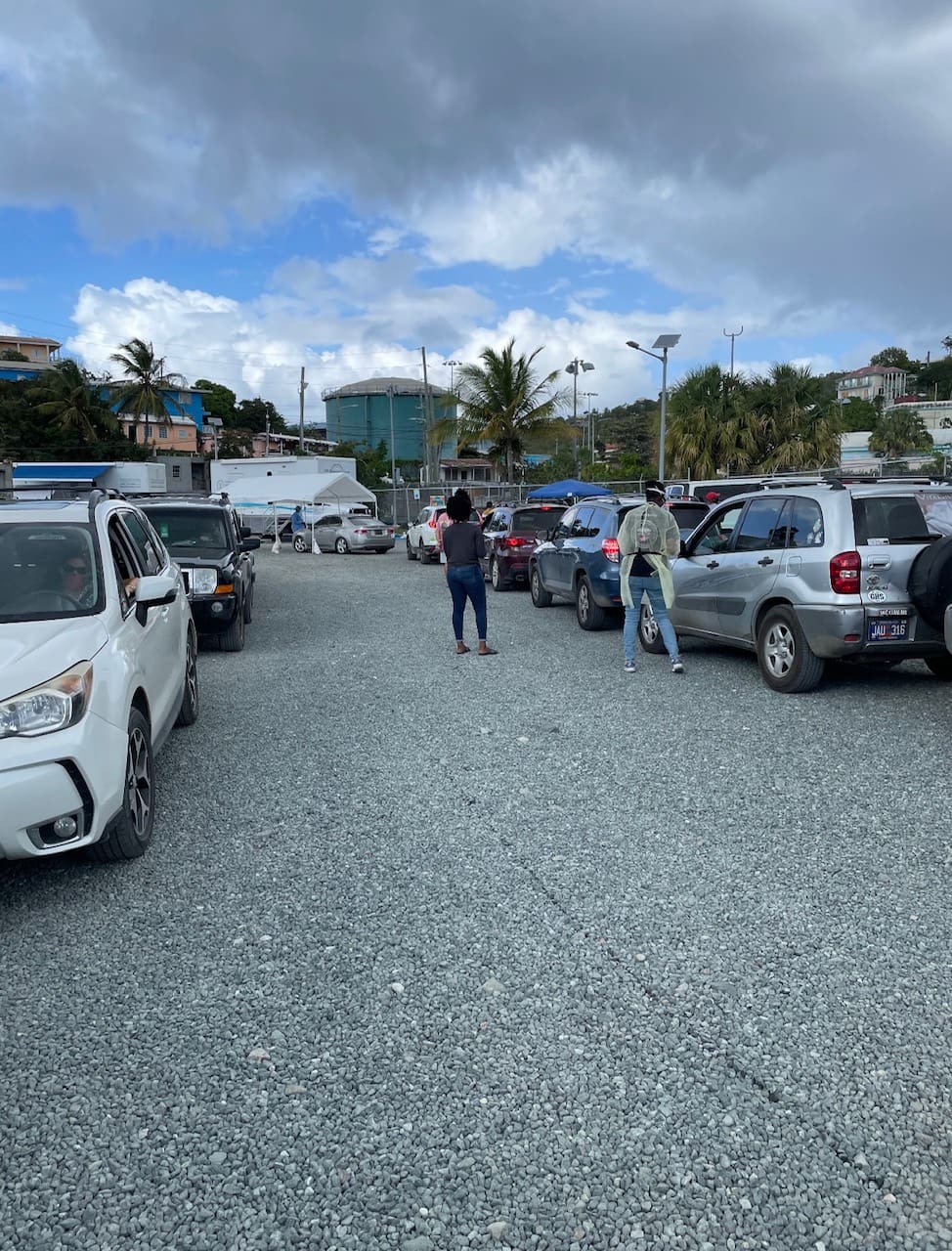 Monique and Jay Walters joined the line outside the gate of the parking lot shortly before 1 p.m. Once inside the gate, they said the line of cars snaked its way all the way to the right to the end of the parking lot next to the barge loading area, then all the back to the other end of the lot near the waste treatment plant. From there, the line turned once again toward the testing area.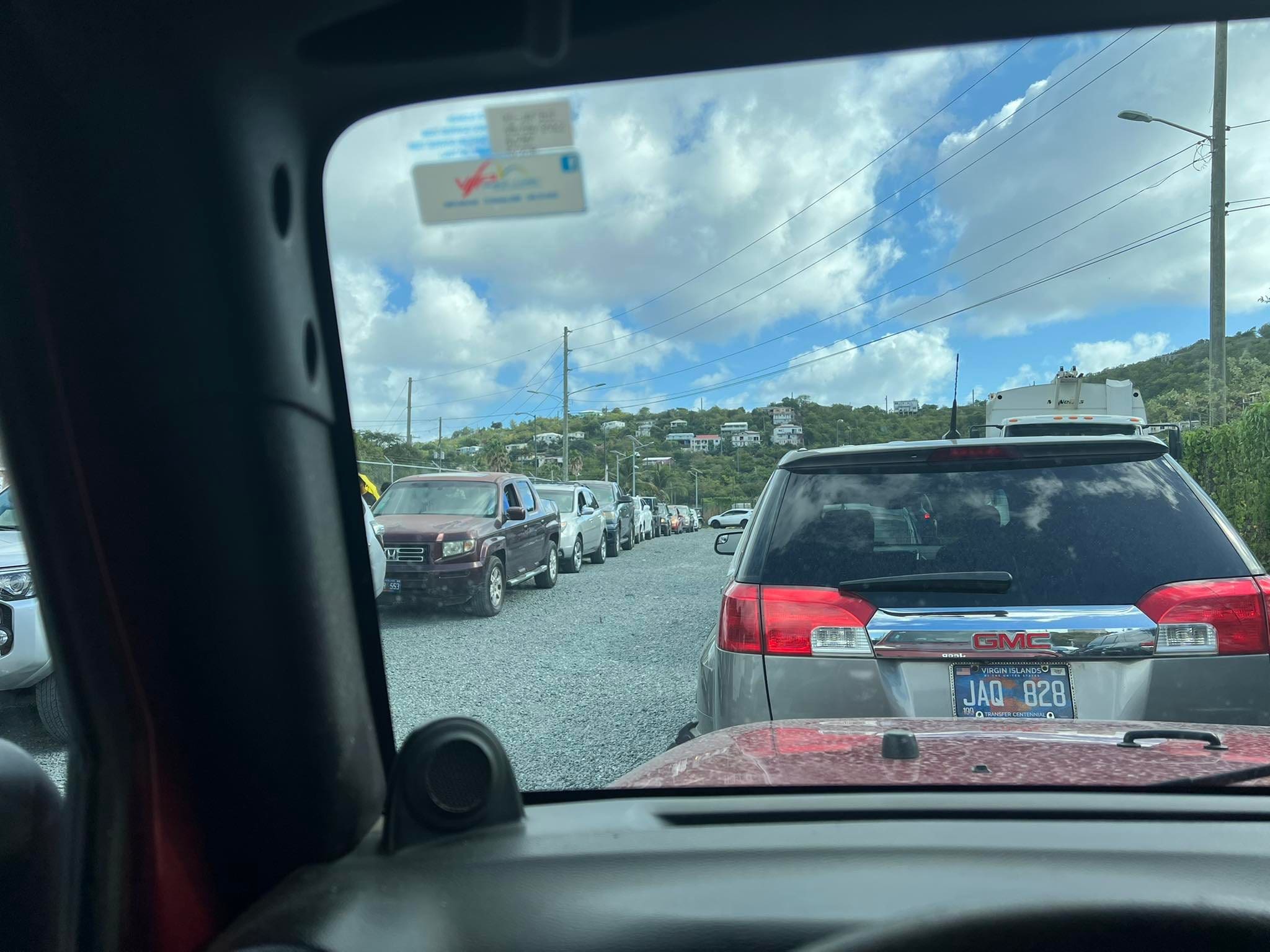 As they waited, they noted that the line for getting vaccines – which were being administered nearby – never had more than a few people.
Monique Walters said the line of cars moved slowly because each vehicle contained several people awaiting tests. Meanwhile, 30 to 40 people who had walked in also waited in another line.
People eventually got out of their cars to stretch their legs, greet family and friends, or bring back food and water, according to Walters. Some people in cars shouted their orders to the staff of Sosa's Food Truck, located outside the gate and across the street from where they waited in line. Their orders were later delivered.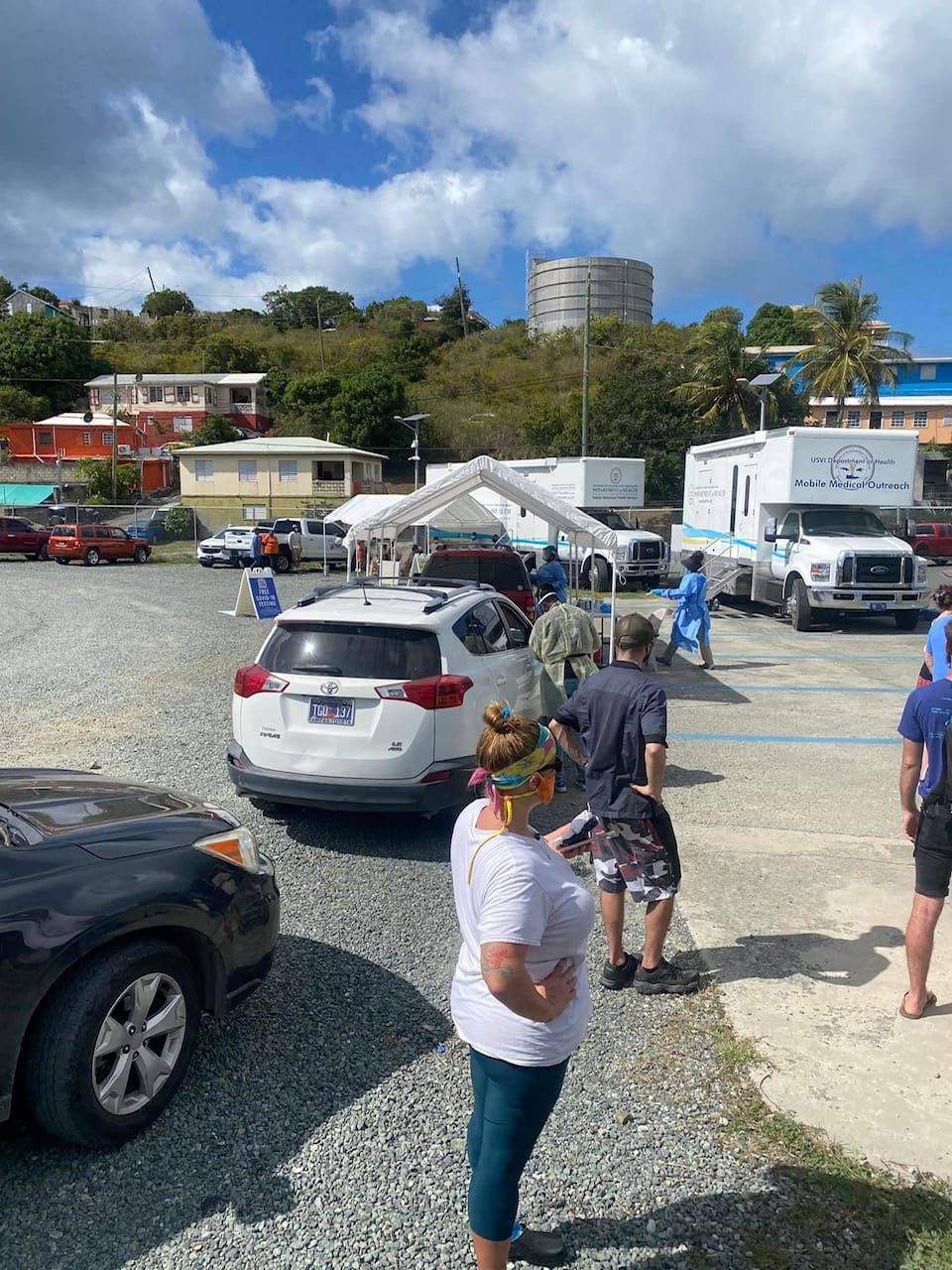 Witnesses estimated that after 5 p.m., nearly 50 cars were turned away without receiving tests.
Although social media posts contained some angry responses to the long lines, many were sympathetic. "The crew taking care of St. John are incredible and are doing everything they can to do the best job they can under the conditions they are given," wrote one St. John resident. "Please extend island understanding and patience with those to whom we are all grateful. Let's fill in where needed and thank them for continuing to come and help our little island."
Encarnacion said, "With the high demand and need for testing, we will keep testing and quarantining as our top priority as it is needed to separate the positive cases and reduce the level of transmission we are seeing. We do ask the community to continue to partner with us as we find our way out of what we believe to be the Omicron variant surge. Our wait times will be longer, and we will in short time expand our testing capacity."