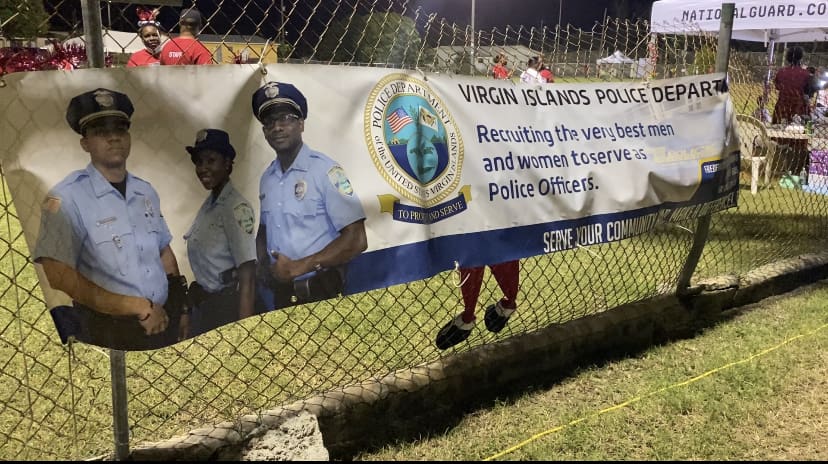 It was a night out with the community for the Virgin Islands Police Department Crime Bureau which hosted "Cruzan Winter Festival Community Night Out" on Saturday at the Renholdt Jackson "Whim" Ballpark on St. Croix.
The event brought about 100 participants and featured games, prizes, and guest speakers such as Mada Nile, Senator Javan James, Kevre Hendricks, and others.
Participants had the opportunity to dunk or pie a police officer, play kickball, participate in a game of "red light, green light," a melon eating competition, and more fun activities.
During a game of kickball, you could hear the crowd sitting in the bleachers cheering on their team in a heated match that officers took part in.
Captain Sandra Colbourne of the Crime Prevention Bureau for the territory said, "This will not be one of the first and not one of the last, but we are out here encouraging the public to come out."
Free food provided by the VIPD was also given out at the event. Participants had the choice of indulging in hamburgers, hotdogs, chicken legs, popcorn, and snow cones.
Other booth participants like Fisheez at Exotic Aquatics took part in the night out and introduced a 6-month-old St. Bernard dog by the name of Hercules, who is a service dog. Children were able to learn more about Hercules and got the opportunity also to pet him.
"We were involved in a pandemic, and we have been shut in and have children dealing with virtual schooling. This is a way of just letting them have fun," said Colbourne.