The Virgin Islands Council on the Arts pop-up exhibit, "Dorsch After Dark," returns to Frederiksted Tuesday, 5 p.m. to 8 p.m., after a brief hiatus this summer. The venue welcomes back the community to their Strand St. location. The event highlights and celebrates local art and music on St. Croix.
Entry will be free of charge, and a cash bar will be available. Social distancing and masks will be required.
"VICA's 'Dorsch After Dark' project is committed to representing St. Croix artists and providing them with the opportunity to showcase their talent," Special Events Coordinator Kendall Henry said.
The exhibit will feature local author and Moko Jumbie Zayd Saleem, Territory Six sustainable designer Merlissa "Auraah" Thomas, and Savor St. Croix entrepreneur Jahnesta Ritter. Singer/guitarist Seanise Jeffers will entertain throughout the evening.
The artists' work will be available on display and for sale. Henry will lead a panel discussion following the artists' presentations.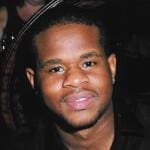 *Zayd Saleem was born on St. Croix, where he was formally educated. He is an author, traveler, resiliency trainer, chess instructor, businessman, professional Moko Jumbie instructor, performer, and a U.S. Air Force Veteran. Saleem's book, "When the Trees Come Alive," published in 2015, is an environmental story motivated by his time working during the summer at Creque Dam Farm, now Ridge 2 Reef Farm. During this period, it helped him discover a new respect for protecting our trees. Saleem dedicated the book to his grandmother, whose close association with nature and the environment rubbed off on him. Saleem will read excerpts from his book, which will be available for purchase.

 * Merlissa "Auraah" Thomas is a sustainable textile designer whose inspiration comes from her native island of St. Croix. Her business, Territory Six, is located in downtown Christiansted and "aims to reduce our waste contribution by making most of our items to order and creating something unique and stunning with every square inch of the textile as possible." "We love and embrace the challenge," she said. Thomas works in native fabrics of the Caribbean and the African diaspora, such as madras, kente, batiks, and Ankara. "I am also drawn to the natural elements of land and sea, including shells, gems, and semi-precious stones." Thomas will display and offer for purchase hair accessories, jewelry pieces, masks, and T-shirts.

 *Jahnesta Ritter is a St. Croix native who regularly participates in the "Made in the USVI Pop-Up Shop" on St. Croix, St. Thomas, and St. John. Her passion for food and culture motivated her to establish her company, Savor St. Croix, in 2014. She offers butter cookies, pound seasoning, gooseberry stew, tamarind balls, coquito, and other sweet treats. She is a mom to daughter Ejaaz. When Ritter is not in the kitchen, she is a public relations professional who "prides herself on being family-oriented and a community steward." "Through Savor St. Croix, I am able to connect with people by way of sweet and savory Crucian favorites," she said. Ritter will offer gooseberry stew, pound seasoning, and pistachio coquito for purchase at the event.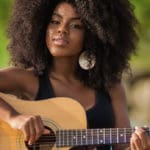 *Seanise Jeffers is a singer, songwriter, and guitarist from the U.S. Virgin Islands. She played with the St. Croix Central High School Jazz Band in her sophomore and junior years and with Gyasi Clarke and the Elyte Band. She plays at local events – Jazz in the Park, Jump Up, weddings, and private events. Jeffers's repertoire consists of jazz, reggae, R&B, oldies and goodies, and pop music. She will perform throughout the evening at "Dorsch After Dark."
 Henry encourages everyone to come out and enjoy this venue and the exchange between the artists and the community. There is something here for everyone, Henry said.
 In addition to the monthly event, the "Made in the USVI" Pop-Up shop is open at the DorschCenter, December 1-11, with hours Mon-Fri, 9 a.m – 6 p.m. and Sat, 9 a.m. – 2 p.m. to accommodate holiday shoppers.
For more information:
VICA – 340-773-3075