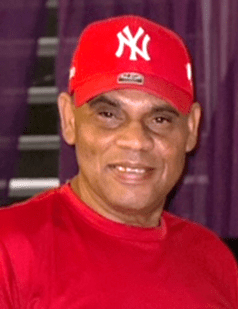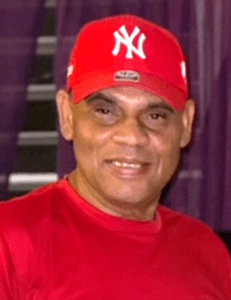 Juan Carlos St. Kitts Figueroa, also known as "Calin," of Constitution Hill died on Nov. 13. He was 56 years old.
He was preceded in death by his father, Eugenio St. Kitts Sr.
He is survived by his spouse, Maria V. Ramos St. Kitts; mother, Yolanda I. Figueroa San Kitts; son, Gabriel J. St. Kitts; grandchild, Lucas Gabriel St. Kitts; sister, Omayra I. San Kitts Acevedo; brothers: Andres St. Kitts, Eugenio San Kitts Jr., Ricardo San Kitts and Samuel St. Kitts; and nieces: Solange M. St. Kitts, Rebecca Y. Acevedo, Keoni Douglas, K'Nayah Douglas, K'Zia Dornelly, Mia Acevedo and Analyse M. St. Kitts.
He is also survived by nephews: Andres St. Kitts Jr., Joshua R. San Kitts, Micha O. St. Kitts, Ricardo San Kitts Jr., Wilfredo D. Acevedo Jr. and Miles St. Kitts; great niece, Anaiah H. Dixon; and great nephews: Rockwell St. Kitts, Tobias San Kitts and Kye San Kitts. aunts: Antonio Rivera, Carmen L. San Kitts and Waleska Martinez; and uncles: Braulio St. Kitts, Angel St. Kitts and Angel Martinez.
other survivors include daughter-in-law, Shenice Juanique Santiago; brother-in-law, Irvine Dornelly; sisters-in-law: Luz E. Dornelly, Lori Miskinis, Karen Hartig, Nenita San Kitts, Bernadette Williams and Claudia Lewis; father-in-law, Aurelio Ramos Sr.; as well as other relatives and friends too numerous to mention.
Funeral service will be held on Friday, Dec. 3, at Iglesia de Dios de Agua Vivas (La Grande Princesse). The viewing will be held at 9 a.m. followed by a funeral service at 10 a.m. Interment will be at Kingshill Cemetery.
Due to the COVID-19 pandemic and public health regulations, all attendees must wear a mask, and adhere to social distancing guidelines and contact tracing.