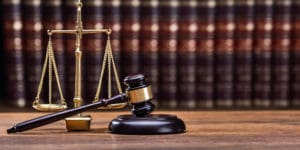 The mother of a 4-year-old St. Croix child who died after a 2019 assault in his home has pleaded guilty to Child Abuse. According to a statement released by the Justice Department, the defendant and her domestic partner were initially charged with murder and other criminal counts related to the child's death.
In a statement released Tuesday, Attorney General Denise George said defendant Delicia Daniel, 31, accepted a plea agreement at a hearing held in Superior Court on St. Croix, Oct. 22. Daniel admitted abusing Aaron Benjamin, 4, in violation of Virgin Islands Code Chapter 3, Section 505 (a).
Justice Department spokeswoman Sandra Goomansingh says the defendant faces a maximum penalty of 20 years in prison and up to a $500 fine when she appears at sentencing, set for Jan. 21, 2021. Daniel's boyfriend, Kyle Christopher, 24, is expected to stand trial Dec. 6 on charges of first degree murder, assault, child abuse, child neglect and aggravated child abuse.
Daniel was similarly charged at the time the couple was arrested in October 2019. Justice officials declined to provide details about the investigation that led up to the plea deal.
Police and investigators from Justice say the child was pronounced dead on arrival at the Juan F. Luis Hospital on Oct. 11, 2019. According to a report appearing in the Virgin Islands Free Press, the attending physician told police that Benjamin's body had old and new bruises and bite marks on his shoulders at the time.
An autopsy report said the child died from blunt force trauma. At a funeral held Nov. 3, 2019 at Zion Baptist Church, a relative of Benjamin's father said the child told relatives he was being beaten prior to his death.