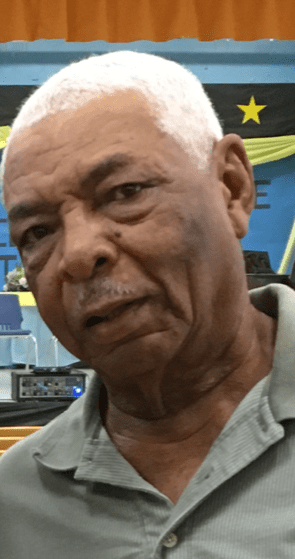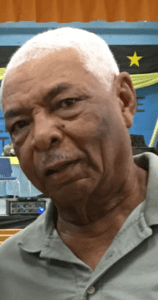 George Strickland Otto, also known as "John," of Estate St. John died Oct. 13. He was 82 years old.
He was preceded in death by his mother, Caroline Thomas Jones; father, John Otto; son, Steve Otto; and brother, Winston Jones
He is survived by his spouse, Hildred Pryce Otto; daughter, Niecette Drakes (stepdaughter); sons: Cartwright H. Otto, George L. Otto and Walcott Smith (stepson); grandchildren: Nailah C. Otto, George G. Otto, Shaneka Otto, Diana Otto, Alonah Otto, Sean Otto, Jordon Otto, Xavier Otto, Steven Otto, Kiara Otto, Daijae James, Dorian O. James Jr. and Horace Rutledge Jr.; and great-grandchildren: Yanique Otto McCloud, Yahsir Otto McCloud, Dorian O. James III, Kemuel James and Ke'mai Echevarria.
He is also survived by his sister, Jennifer "Betty" Jones Daniel; brothers: Charlesworth Nicholas and Herbert Jones; nieces: Ancia Jones, La'Tisha Jones, Charleen Jones and Earlen Nicholas; nephews: Anselm Jones and Renford Nicolas; daughters-in-law, Marissa L. Otto, Avis S. Otto; brother-in-law, Alphonso Daniel; and special friends: Lionel Carter and family, Marla Matthew, Charles and Claudia, Anthony and family, David and Maureen Charles, Reynold Joseph and family, Kai Charles, Arlene Kelly, Bernard and Monica Jacobs.
Other surviving special friends include Connie Francis, Rev. and Mrs. Abel Mack and family, Primrose Reifer, Fitzgerald and Gloria Roberts and family, Edgar Sheridan and  family, Peter Etienne, Juanita Jeffers, Bonnielyn Joseph, Rose Charles, Venita Joseph, Friday Night Anna's Hope Crew, Members of St. John's Charmain Hackett, Camella Duncan, Bowen Miller (Bouncer), Stafford (Pipel) Tereira, Earl (Mighty) Braithwaite, Errol Llyod, Errol Samuel and the Pryce family; as well as other relatives and friends too numerous to mention.
Tributes will take place at 9 a.m. followed by a funeral service at 9:30 a.m., Friday, Oct. 29, at St. John's Anglican Church. Interment will follow at Kingshill Cemetery.
Due to the COVID-19 pandemic and public health regulations, all attendees must wear a mask and adhere to social distancing guidelines.