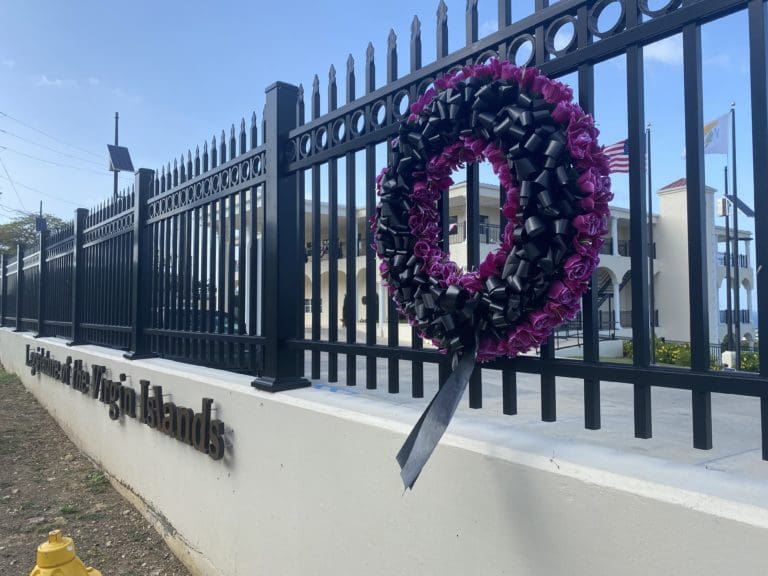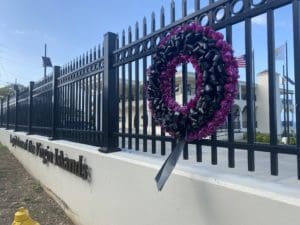 Government officials, family members and the community joined together to honor the life of Holland L. Redfield, II at the Legislature building on St. Croix, Thursday from 3 p.m. to 5 p.m.
Lt. Governor Tregenza A Roach reflected on the last time he saw Redfield and shared not too long after he found out he was not well. "It's really a lesson about grace. Because the measure of us as human beings is not who we are when everything is going well, whether we have wealth, health, or joy in our lives, and it's easy to smile and say good things to people," Roach said.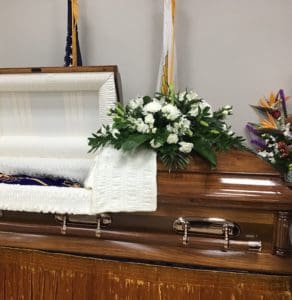 "The measure is when you are under strife and you remain inspiring, giving, compassionate and joyful to the people around them. Those are the memories I am going to take with me, and I think when we celebrate a person like Holland in a setting like this, it is a time to think of your own life and what you take from them as you move on."
A short presentation was also played during the memorial that highlighted a resolution commending Redfield presented to the Senate on Oct. 12. If adopted, it would award him the Virgin Islands Medal of Honor for Public service. The bill was sponsored by Sen. Samuel Carrion and co-sponsored by Sen. Steven Payne Sr. Redfield, a six-term senator and longtime voice of the Virgin Islands airwaves, died on Sep. 11.
In the video, Carrion said that the late Redfield was looking forward to the passing of the bill before his death for his daughter Amanda Redfield who was also present at the Legislature building.
Among the officials in attendance were. Roach, Sens. Novelle E. Francis, Genevieve R. Whitaker, Kenneth L. Gittens, Samuel Carrion, Javan E. James, Janelle K. Sarauw, Milton E. Potter and Kurt A. Vialet.