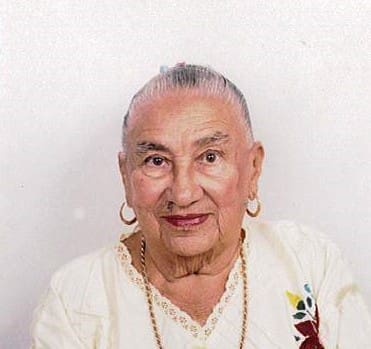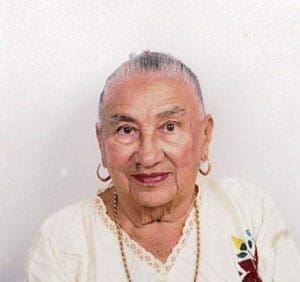 Paula Ramos De Cabret of Estate St. John's died on Oct. 14.
She was preceded in death by her children: Edelmira (Sing-Sing) Cabret, Fernando Cabret and Jorge Cabret; and grandsons: Carlos Cabret and Raymond Cabret.
She is survived by her daughter, Delia Lez Cabret Garcia; son-in-law, George Garcia; granddaughters: Paulina Hernandez and Edelmira Hernandez Molina; grandsons: George Garcia Jr., Noel Benjamin Garcia, George Cabret and Fernando Cabret Jr.; and great-grandchildren: Edwardo Andres Molina, Luis Daniel Molina, Benjamin Cody Garcia, Alexander Ryan Garcia, Isla Grace Garcia, Madelyne Diane Garcia, George Christian Garcia, Vascovenus Cabret, Krista Cabret, Kiersten Cabret, and many others.
She is also survived by 50 great-great-grandchildren; brother, Saturnino Ramos; nieces: Carmelita Vinding, Nilda Bradley, Christina Larsen, Lucia Morales, Catalina Isis, Olga Larsen, Deidri H. Mercer, Lucy Pimentel, Tita Pimentel, Johana Willie, Linda L. Peters, Vilma Singh, Ivette Cruz and Cresenia Ramos; nephews: Hous P. Larsen, Alex Leguillo, Luis Cordero and Johny Pimental; as well as other relatives and friends too numerous to mention.
The viewing will be held at 9:30 a.m. followed by a funeral service at 10:30 a.m., Monday, Oct. 25, at Holy Cross Catholic Church. Interment will be at Christiansted Cemetery.