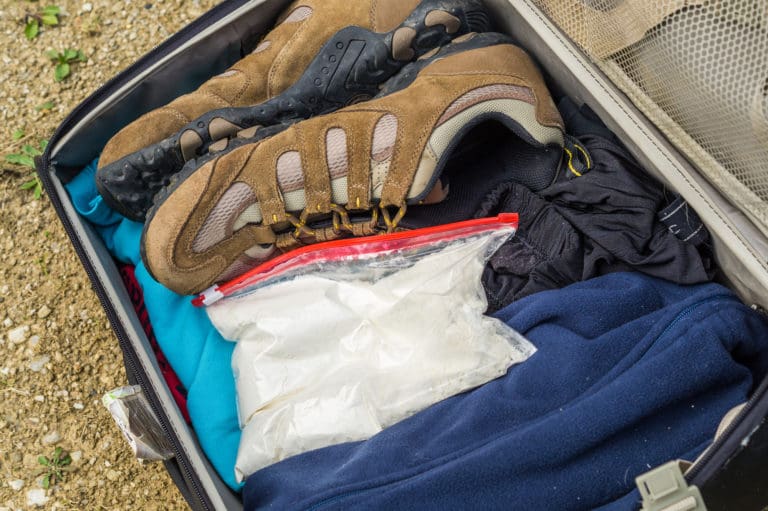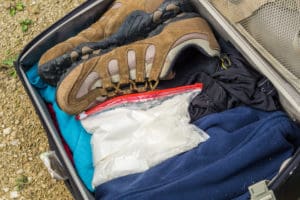 A Colorado man was arrested October 19 at St. Croix's Henry E. Rohlsen Airport and charged for allegedly having three kilograms of cocaine in his luggage, the office of the U.S. Attorney for the Virgin Islands announced Thursday.
According to court documents, Customs and Border Patrol officers were conducting inspections of passengers on American Airlines flight #1293 departing from St. Croix to Miami, Florida when passenger Kareme Holst came through. Holst was reportedly referred to secondary inspection where an x-ray of his luggage revealed a box that contained plastic bottles with a white powdery substance in clear plastic wrapping. Further inspection revealed a pair of pants with a white powdery substance wrapped in plastic in a pocket. Officers field tested the substance and say it reacted positive to the characteristics of cocaine. The weight of the substance was about three kilograms.
Holst is charged with possession of a controlled substance with intent to distribute. If convicted, he faces a potential of five to 40 years in prison. A federal district court judge will determine any sentence after considering the U.S. Sentencing Guidelines and other statutory factors. Homeland Security Investigations is investigating this case. Assistant U.S. Attorney Rhonda Williams-Henry is prosecuting the case. A complaint is only an allegation and all defendants are presumed innocent until proven guilty beyond a reasonable doubt in a court of law.