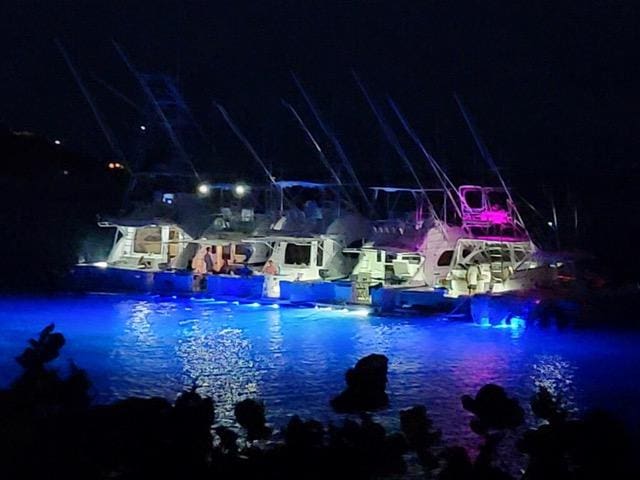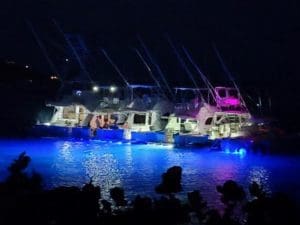 This is the third in a series of articles that explores the recent resurgence of the recreational boating industry. See parts 1 and 2 here and here. 
A quiet bay in a remote part of St. John has become the center of a sometimes-raging battle between those who want to see it preserved as a marine sanctuary and those who want to see it developed and managed for the recreational boating industry.
In this installment, the Source explores the roots and extent of the conflict.
*****
St. John has been known as a destination for those seeking peace and quiet, and Round Bay, on the island's remote East End, has been particularly treasured by boaters seeking an unspoiled anchorage. But things change.
Designated as a Restricted Area in 1994, Round Bay – which includes Long Bay, Hansen Bay, Limetree Cove, and Elk Bay – is supposed to be protected from boating practices that can damage seagrass and coral, while other regulations restrict noise and disturbance from motorized vessels. In recent years, however, the laws have been largely ignored, according to nearby residents.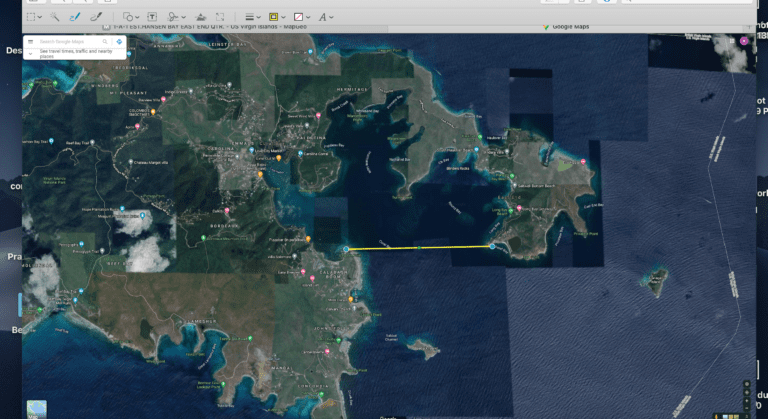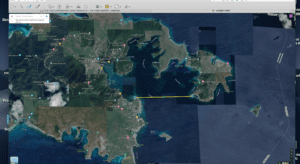 In July, Ronald and Kathleen Vargo, homeowners on Round Bay, filed a notice of intent to file suit against the Department of Planning and Natural Resources for failing to enforce mooring, anchoring and boating law mandates, antiquities and cultural properties laws, and the Endangered Species Act. A notice of intent must be filed at least 60 days before the lawsuit against the government can be enacted. The 60-day waiting period has passed, but neither the Vargos nor DPNR has provided further comments at this time.
Unlike nearby Hurricane Hole, Round Bay is outside the jurisdiction of the National Park Service. DPNR, which does have jurisdiction, has not had an operating office on St. John since its building near the library in Cruz Bay was damaged by Hurricane Irma. Consequently, DPNR enforcement officers patrol the bay only sporadically, according to homeowners and local charter captains.
This past year, conflicts involving public shouting matches and threats have resulted all-too-frequently during interactions between homeowners and recreational boaters.
To avoid problems, members of Friends of Round Bay, a community action group, often swim or paddle out to charter boats as they arrive to inform them of the rules. Most of the time, the information is appreciated, especially by bareboaters (those on charter boats without paid crew) who are not familiar with the anchorage.
But not every interaction ends pleasantly, so members of the Friends of Round Bay started keeping meticulous records of violations. They say they have sent emails to officials at DPNR, reported infractions to DPNR's hotline, written letters to the governor, and submitted opinion pieces to local publications, with little result.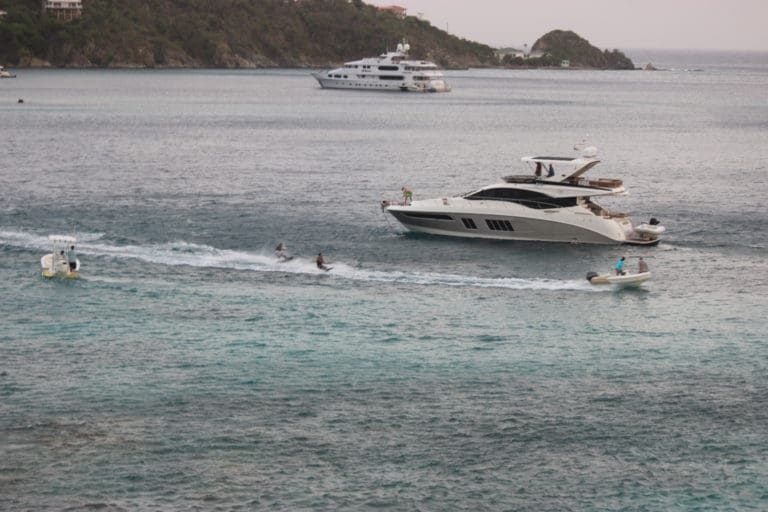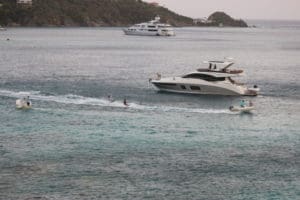 Several residents, who preferred to remain anonymous because of threats, provided the Source with numerous examples of boat rafting up, dropping anchors in seagrass and on coral reefs, blasting music, operating jet skis and other thrillcraft, driving small boats at top speeds, and endangering swimmers and sea turtles ¬– all of which are in violation of regulations for Restricted Areas such as Round Bay.
One complaint read, "At 5:45 p.m., I spoke to the captain and advised him that his approximately 200 feet of chain was draped over and around and through coral reef. I explained that in those five minutes he had destroyed hundreds of years of coral growth. His actual response was, 'It will grow back.' He stated that he and many others had been anchoring here for many years, and they would all continue to do so until someone with authority stopped them."
Sometimes the situation gets ugly. One resident sent a photo to government officials documenting an 80-foot yacht that violated regulations by anchoring in seagrass and tying up to vegetation on shore.
The resident said he approached the yacht captain after a jet ski driven by a youngster ("going 35-mph-plus and doing donuts") came within a few yards of him while he was swimming. The resident advised the captain they were not allowed to exceed 6 mph and must go only in a direct line in the restricted waters in the entirety of Coral Bay, including Hansen Bay/Round Bay.
The captain's response was, "I don't care … Call DPNR … they will never enforce the regulations."
In an attempt to aggravate the situation, an adult riding on the back of the jet ski asked the youngster who was driving if he wanted to run the swimmer over. "The boy enthusiastically said yes and revved the engine and turned the handlebars [in my direction,]" the resident reported. "The other adults on the boat were shouting profanity [at me] the entire time."
To be fair, residents haven't always been kind to boaters, either.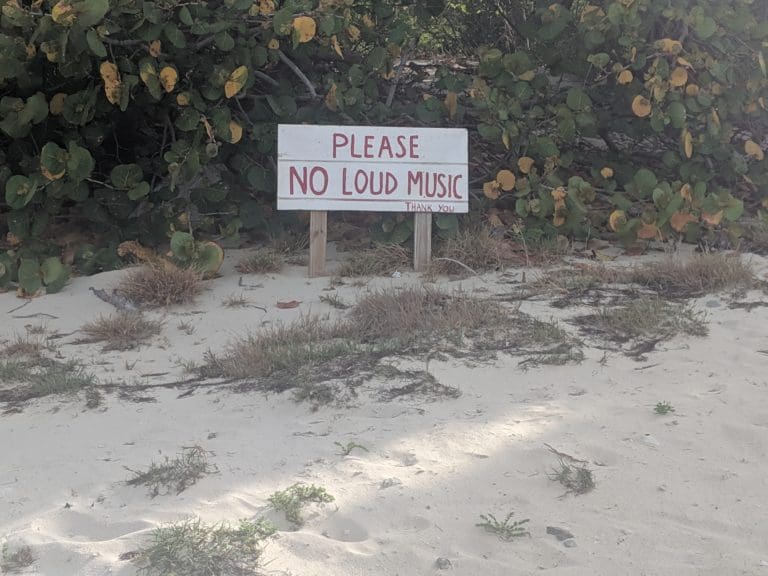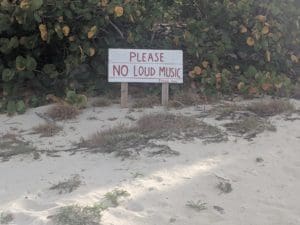 This reporter witnessed an incident in 1997 when she was aboard a boat that sailed into Round Bay. A resident who had been watching from a hill above the bay raced down in a jeep, shouting angrily as he challenged their right to anchor there. Cooler heads eventually prevailed, but the boaters found the incident disturbing.
Even more disturbing was a situation recalled by Bryan Barnes, now the owner of Busy Bee charters. He was captaining a boat with a group of youths around seven years ago when they pulled into Round Bay.
"I heard someone screaming," Barnes said. "Although most of it was unintelligible, I heard, 'You gotta go!' then we heard gun shots." Barnes said he couldn't be positive the threats were directed towards them, but he felt unsafe and quickly moved the boat to Coral Bay harbor.
Fortunately, the incident with a gun seems to have been an isolated case, but in the past year some boaters have reported verbal harassment from a particular homeowner, even when the boaters are careful to follow the rules.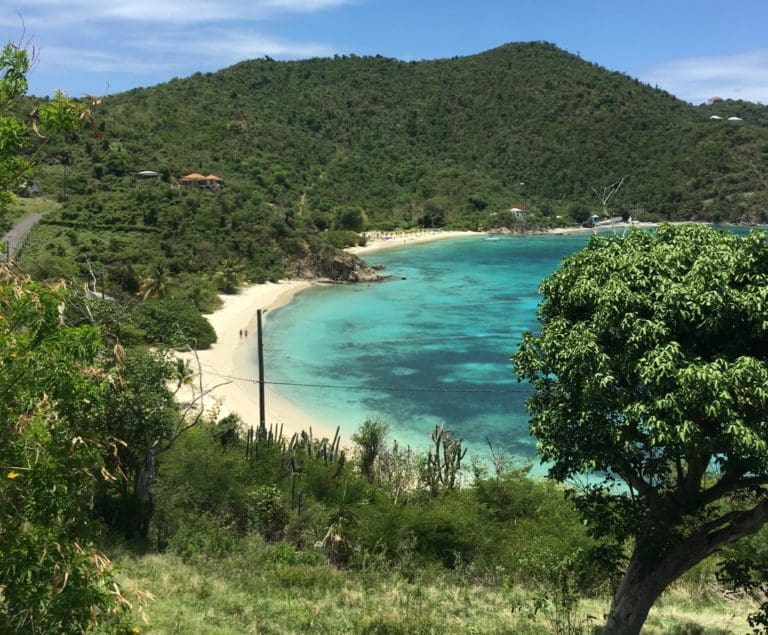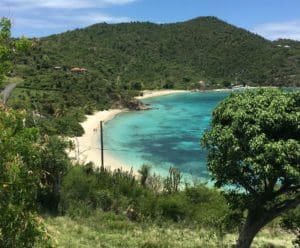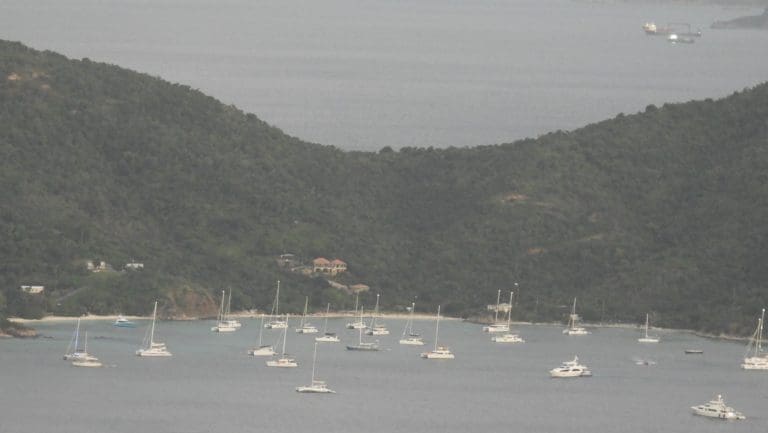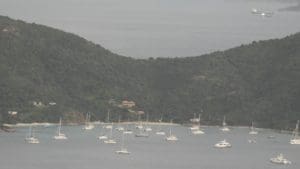 Until a few years ago, it was rare to see more than a half dozen boats anchored in Round Bay. (No mooring permits have been issued in decades although some landowners say they have been "grandfathered in" and are allowed to moor their boats as they have for generations.)
In 2019, the situation changed dramatically when DPNR issued a temporary mooring permit to the Lime Out, a floating taco bar that became wildly popular after it gained national attention. Within a few months, dozens of boats came daily to Round Bay. Soon seaplanes started flying in to allow passengers to sample a shrimp taco and a craft cocktail from the novelty restaurant.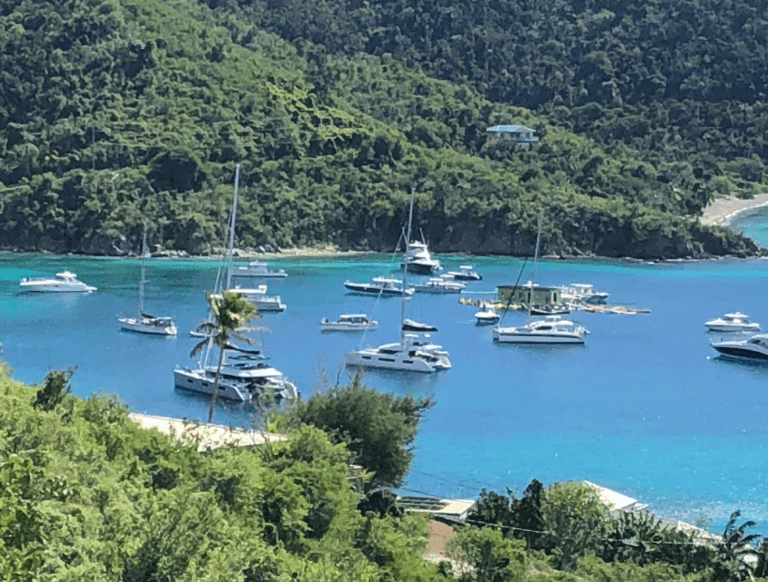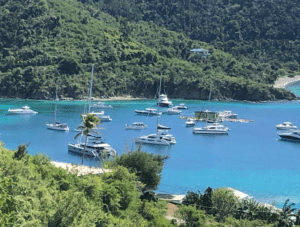 At first, local residents were disturbed by the noise. Then they were alarmed by careless anchoring and sometimes reckless behavior of inebriated boaters. More than 70 residents formed the Friends of Round Bay to put pressure on DPNR to enforce regulations for Restricted Areas.
In January 2020, DPNR rescinded the Lime Out's permit, much to the relief of the many local homeowners but to the dismay of many others. The taco bar has since successfully relocated to the outer edge of Coral Bay harbor, but Round Bay – discovered as an ideal destination for charter boats – has never been the same.
*****
In the next article, the Source will look at the argument for preserving Round Bay as a marine sanctuary and, in the subsequent article, the argument for managing it for the recreational boating industry.
Please note: In an upcoming story, the Source will focus on what can be done to further the recreational boating industry while preserving marine, coastal, and cultural environments. We welcome your comments and suggestions. Please send them to amy.roberts@visource.com.
We will also be publishing a story on the growth of the charter business from the early days. If you have photos or anecdotes to share, please send them to amy.roberts@visource.com. Be sure to include the approximate dates and names of people, boats, and locations in the photos as well as give credit to the photographer, if possible.